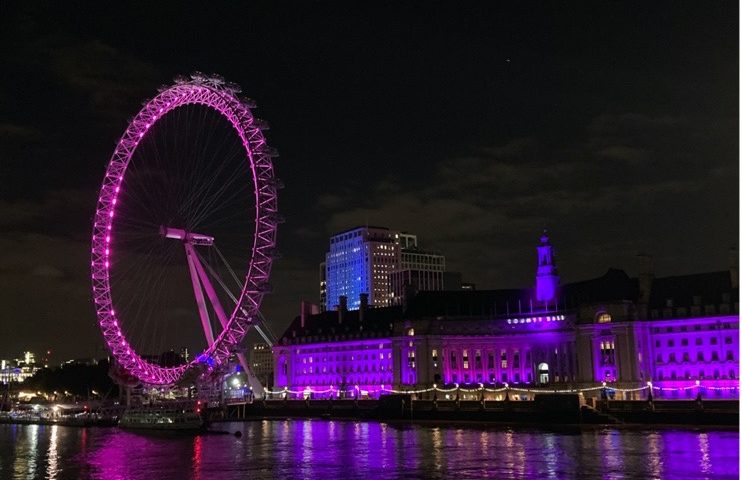 London Valentine's Day dates that you can still do in lockdown
Lockdown isn't an excuse to scrap Valentine's plans: Here are a few last minute ideas for you
Have you left it until now to think about Valentine's day? Are you panicking about how to celebrate this oh-so-special holiday? Whether it's with your better half, someone you've recently met on Tinder, or your best friend, you still have time to plan something special.
Here's a quick summary of lockdown date ideas in London – and let's be honest, this needs to be concise, you have less than 24 hours:
Cook a restaurant meal kit
This is a level up from a takeaway. The DIY kits provide everything you need, and mostly involves simply throwing ingredients into a pan. Your home will smell heavenly, you'll feel like a professional chef, and there will be heat in the kitchen.
Some delicious meal kit contenders are Rosa's Thai café, FishWorks, Hoppers, Rovi and more…
Go on a romantic walk
It's a Sunday, the weather is beginning to get (a little) warmer, and well, what else can you do outside in lockdown?
Escape the city into Kyoto Gardens. This Japanese zen garden is tucked away in Holland Park. You'll find stone lanterns, Japanese maple trees, swimming Koi and free wandering peacocks.
Pass by the Tate Britain after dark to catch the stunning neon light display. A perfect backdrop for your V-day Instagram post. Continue along the north-side of the river to also see the colourful lights on the Southbank.
Have a cheese and wine night
Feel boujee without breaking the bank. Nothing says romance more than a selection of cheeses, olives, grapes and nuts. All washed down by a bottle (or two) of warm red wine or cool bubbly. To up the romance level, set the scene with scented candles, a picnic blanket and soothing music.
Take a relaxing ride
If you don't have a bike, Boris has gifted us with one useful thing… Santander bikes (Boris bikes). They're only £2 for 24hr rental. Why not cycle over the river bridges, or through London's royal parks. Stick to the cycle lanes so you can feel confident on the roads.
Brave a bottomless brunch
It was the craze when restaurants were open, so why not bring the crazy to your dining room? And this time there's no time limit to the booze – truly bottomless. Just make sure to feature a few glasses of water in somewhere.
Watch the sunrise or sunset
London is loads of great vista points to get yourself up to and enjoy the views of the start or end of the day. Sunrise spots include Tower Bridge, Alexandra Palace and Primrose Hill. If you're not an early bird, then try Hyde Park, Little Venice or Primrose Hill for sunset.
Related stories recommended by this writer:
• 200 King's students have signed up to rent strike
• King's has introduced a Fair Assessment Policy for grades this year