King's students have launched a campaign to stop assessment caps which gained 100 signatures in a day
The 'Campaign for Fairer Assessment' completely smashed their Change.org petition
A group of King's students have created a campaign to stop assessment caps for all coursework submissions within King's College. The campaign was created in order to improve the way essays are marked throughout all coursework setting degrees.
Currently, there is a 40 – 50 per cent drop in marks if an essay is submitted one minute after the deadline, which this group of KCL students disagree with completely. They are campaigning for there to be a five per cent deduction for each day the coursework is submitted late, for a maximum of five days.
The campaign gained over 100 signatures in 24 hours on their Change.org petition after the KCLSU gave the campaign it's own promo page on the SU site named "Fair Assessments for All".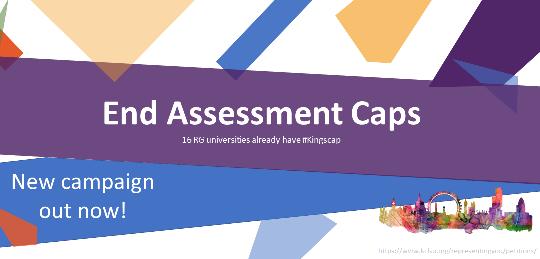 A spokesperson spoke to The Tab to say that "with King's College being one of the worst Russell Group universities for student satisfaction, the 'Fairer Assessments for All' campaign strongly believes it's time to end the assessment cap."
As of now, 16 coursework setting Russell Group unis have ended the assessment cap within their degrees – so why haven't King's?
To sign the petition, please click here.