Feeling ruff? KCL Doggy De-stress is coming to Guy's to start the new academic year
You must be barking mad to not want some puppy therapy…
After a successful fresher's fair, the KCLSU have already booked in four new events to keep an eye out for this new semester.
The first is a Doggy De-Stress afternoon at Guy's, onTuesday 26th September from 12:00 – 14:00. Last semester's event was very popular and the KCLSU have registered all your happy smiles to bring you another.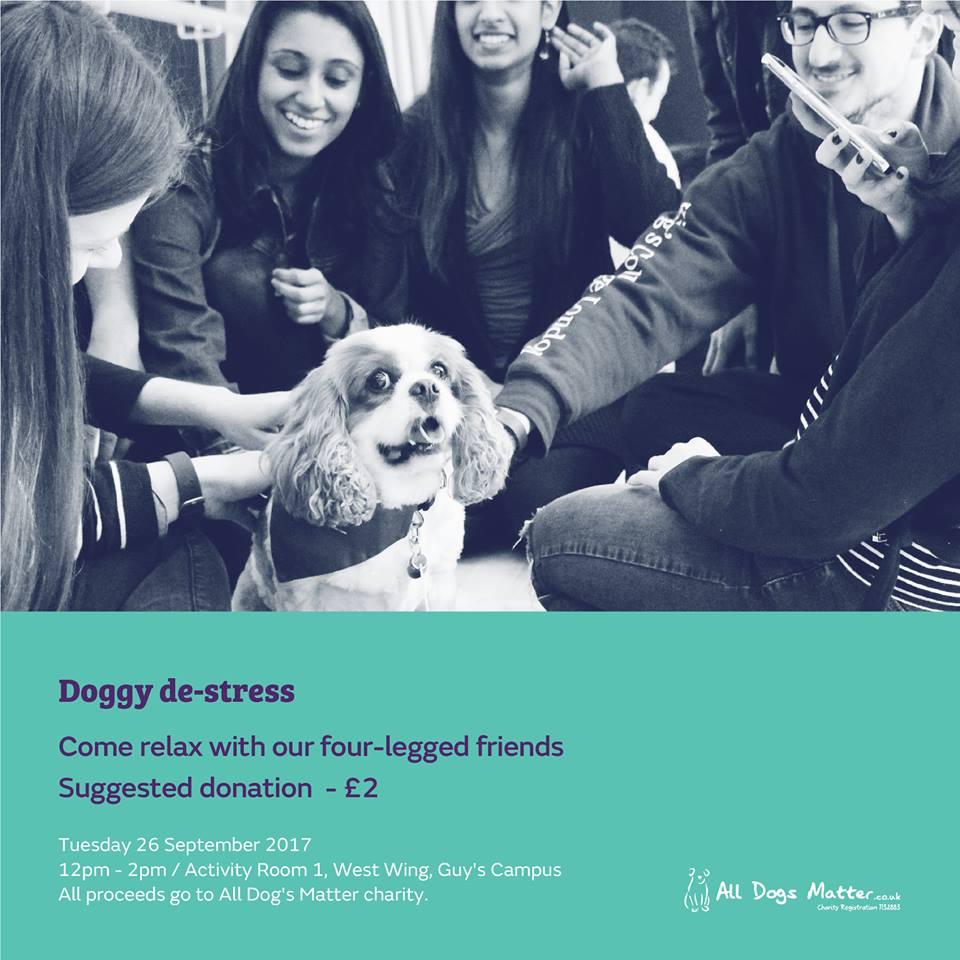 Like babies, its scientifically proven dogs help you chill out, but if you want to do something thats more socially acceptable than hanging around local crèches or cat cafes, then get your stressed-out bums to Activity Room one on the West Wing at Guy's!