More students at King's are voting Labour than Conservative in the upcoming election
40 per cent of people are voting Tory
March 2017 generated quite an uproar on Downing Street, as UK Prime Minister and leader of the Conservative party, Theresa May, called for a snap election due to take place on June 8th. "There should be unity here in Westminster, but instead there is division. The country is coming together, but Westminster is not," May said. "We need a general election and we need one now."
King's UK-native students are now faced with a big decision which will either provide May with the necessary ammunition for a stronger mandate with which Brexit can be discussed, or pass the talking stick to other parties such as Jeremy Corbyn's Labour Party.
The 217 students who participated in The Tab's snap election poll from King's have mostly voted in favour of the Labour party, taking close to 41 per cent of KCL students' votes, just 0.6 per cent ahead of the Tories, who came in at 40 per cent.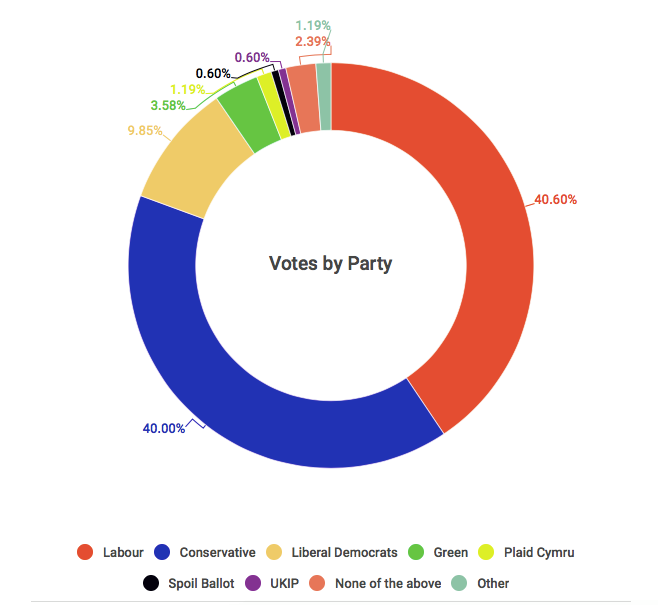 The only party sharing an anti-Brexit stance are the Liberal Democrats, a minority party in these elections and only gaining nearly 10 per cent of KCL's votes.
When KCL students were asked why they were voting this way, 48 per cent said they were voting based on party policy. 18 per cent based on the party, and eight per cent based on leader.
1.66 per cent hid behind mummy and daddy's bourgeois wing of champagne, cake, and decisions, only choosing the party because they were their parents fave.