Everything you need to know about Cardiff's 'Lockdown Olympics 2021'
It's a fundraising event for the charity 'Mind'
Lockdown Olympics are here and, if you're as active on Facebook as me, you might have seen the Overheard posts advertising "free alcohol and a fun weekend."
So what is the Lockdown Olympics? Well, it's an online event where student houses participate in a bunch of challenges to raise money and support for the mental health charity 'Mind.' The event was organised by a company called Moove, which was initially founded by Seb Walker. The previous Cardiff Uni Med student set up the company in order to create a platform to help navigate the various different letting agencies in Cardiff.
The Cardiff Tab reached out to the group and here's what they said…
'What inspired you to run Lockdown Olympics?'
Will, one of the organisers of Lockdown Olympics, said he was inspired to run it due to his own struggles with mental health before and during lockdown. He said: "I think lockdown has really isolated a lot of people", and went on to say that, "Lockdown Olympics is about making people feel connected again. From stupid dares that your mates would give you on a night out, to a simple society challenge." He added that these challenges during the Lockdown Olympics would help bring back a sense of excitement to student nights.
'Did you expect to gain this much attention? How many people have decided to participate?'
Their initial target was £50 but since they've already smashed that (with their £2 joining fees for households), they're raising their aim to around £150. "It's a really important cause and I think we should be able to get people behind it as the event goes on."
In their meeting before campaigning, the group had aimed for around five to ten households. Will told The Cardiff Tab, "We now have more than 30 households signed up and more signing up by the day!" They estimate that the average household has six students, so they're looking at around 180 participants already! Tough competition for those who are looking to come in first place.
'Would you host something like this again?'
The group at Moove "love a lil boogie" and will be launching very soon. They are looking to host lots of event challenges with themes "as exciting as Lockdown Olympics" throughout the next year for students.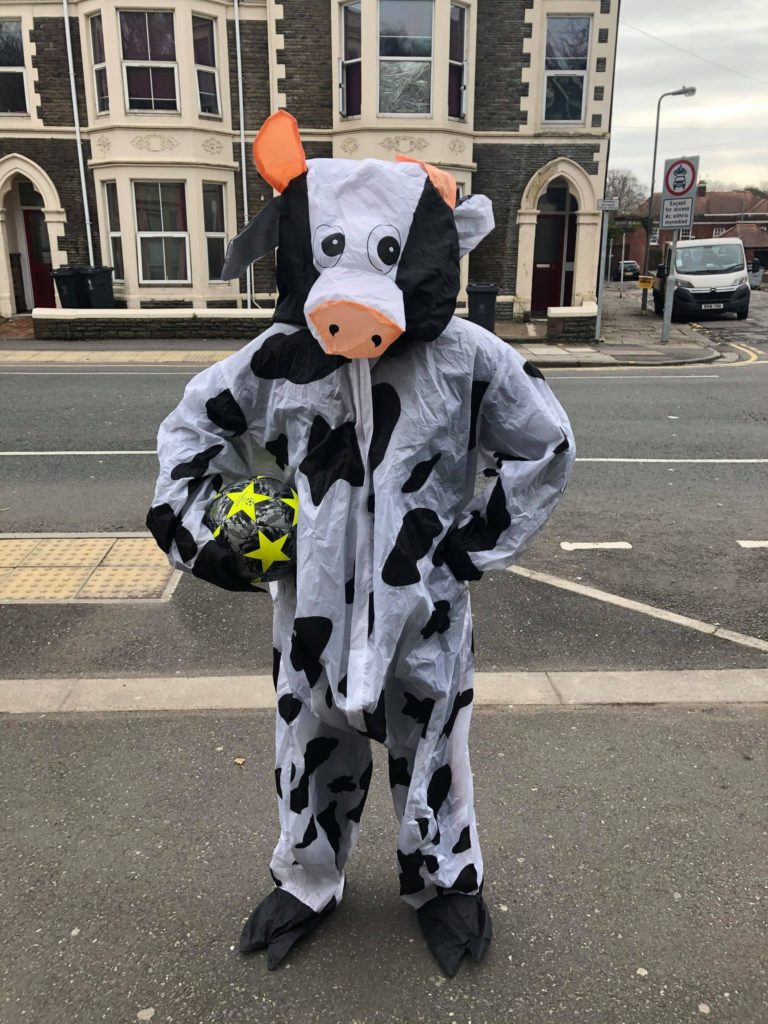 'Where can people donate and how else can they get involved?'
You can donate directly to the campaign here. Naturally, the best way to get involved in the Lockdown Olympics is to make your housemates join you in participating, and sharing the link to the fundraising page on your social media accounts: "The main priority is to share the campaign and to try and maximise how much we raise for Mind Mental Health Charity". The group also pointed out that there was no need for participants to commit to every challenge and people can do any of the challenges they want whenever they like. "Yes, it's meant to be competitive but anyone can get involved and film themselves".
'What kind of 'challenges' are you thinking of having? Or is that a surprise?'
Sorry guys, they're keeping the rules to the challenges secret! This one's a bit of a mystery for the competitors. Every day, the group releases the rules to the new challenge through their Instagram. Competitors are then meant to record their own attempts at the challenge and post it on their stories tagging 'Moove'. They'll then post a leader board each night to show who is in the lead, and competitors at the end of the competition will end up winning big prizes. However, they're also giving away a crate of booze for the winner of each event.
'What are the prizes for the challenges?'
Other than the crate of booze for each event winner, the group is working together with a couple of local businesses to give out some exciting prizes. The 'Grand Prize' at the end will include things like free pizza, free cake, and vouchers from businesses like Slice of The Art, Pink Kiwi, The Early Bird, O Naturale Melts, Stag Coffee, and The Early Bird.
Related stories recommended by this writer:
• Meet the housemates who've raised over £1,440 for men's mental health
• Here's how to access mental health support at Cardiff University
• Christmas Cards and lonely hearts: Small acts of kindness by Cardiff students over the pandemic