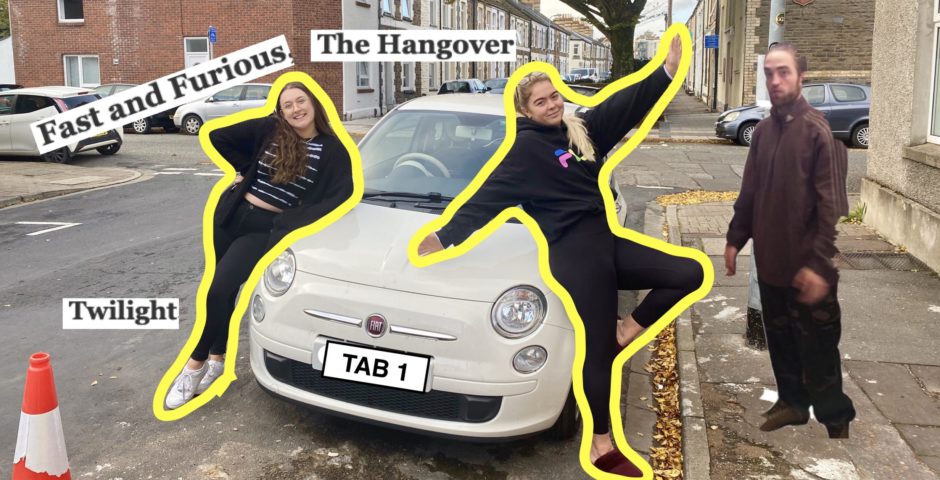 Ten movie marathons you need to have during a national lockdown
As if you haven't spent enough time on Netflix
There really is no time like a national lockdown to sit on your sofas for hours on end binge watching mediocre TV. We've compiled a series of marathon-worthy film franchises for you and your housemates to watch during lockdown. Settle down, here are the ten most iconic movie marathons that are definitely worth watching.
Twilight, as if 'chav' Robert Patterson isn't already living rent free in our heads
Now 11 hours seems like a long time, but with Edward and Jacob giving us something to look at, and create house divisions like you've never seen before, it'll truly fly by. I promise. The acting definitely seemed more impressive when we were eleven but nonetheless, a great way to pass the time.
Harry Potter, even if Draco is only in it for thirty-one minutes
Settle down guys, this one might take a couple of days but now more than ever twenty hours of sitting on your sofa seems do-able. The Harry Potter series is a house staple when it comes to comfort viewing and, of course, accompany this with your daily dose of DracoTok (if you know, you know) to keep you going.
The Hunger Games (flashbacks to fighting over the last loo roll in Lidl)
If you and your housemates fancy taking a trip back to 2012, then this is the marathon for you. It truly does tick all the boxes and at a mere nine hours and sixteen minutes, it's light work! Also, it's a perfect time to turn your living room into your very own hair salon to try and recreate Katniss' signature plaits. Even if they turn out shit, it's never to late to channel your inner Brad Mondo.
Pitch Perfect, to fuel your solo singing career
Guaranteed to put a smile on your face. Pitch Perfect is the perfect movie marathon to watch with a glass of wine and a takeaway. You never know, you might even inspire yourself to be an acapella star – entertaining your housemates throughout lockdown (lucky them).
Lord of the Rings (if you're that kind of house)
We've got to be honest, the idea of watching nine hours of what we can only assume is a journey to get a ring hasn't really appealed to us. However, as one of the most successful movie franchises of all time, they must be doing something right.
Jurassic Park, it's not quite Bute but it'll do
The perfect marathon for a rainy Cathay's evening (okay maybe over a couple of evenings, but you've got time). Will deffo be a great watch, and will have you and your housemates wishing Cardiff had it's very own dinosaur park.
Fast and Furious, for when Cathays' 20mph speed limit just isn't cutting it
If trying to parallel park your fiat 500 on Fanny street isn't enough for you, then you might find this marathon to be the next best thing. With enough films to keep you occupied for fourteen hours, you're in for one hell of an emotional ride – if you'll pardon the pun.
The Hangover, to fill the VK shaped hole in our hearts
If you and your housemates are missing your routine Wednesday and Saturday SU trips, this is the marathon for you. With copious drinks and terrible decisions, it'll take you right back to the good old days. This marathon is one of the shortest on the list, so if you don't have a lot of time on your hands – even in a national lockdown – then this will be perfect viewing for you and your housemates.
Ice Age, as being in a global pandemic wasn't isolating enough
Now we don't know about you but we did not realise that Ice Age had five films? Ice Age is a classic and gives off big 'Sunday' vibes. And, in lockdown, everyday is a Sunday – so no time like the present!
Shrek: because Shrek is love, Shrek is life
The OG movie marathon for those with exquisite taste. Shrek is love, Shrek is life – that's it, that's the tweet.
What are you still doing here? Get a cuppa and fire up Netflix ASAP, there's marathons to be watched (not run, obviously).
Related stories recommended by this writer:
• We set out to find the best pint in Cathays: here's our ultimate guide
• The trials and tribulations of being a Cardiff Uni Social Sec this year
• Scratches, shit parking and smashed windows: the perks of having a car in Cathays