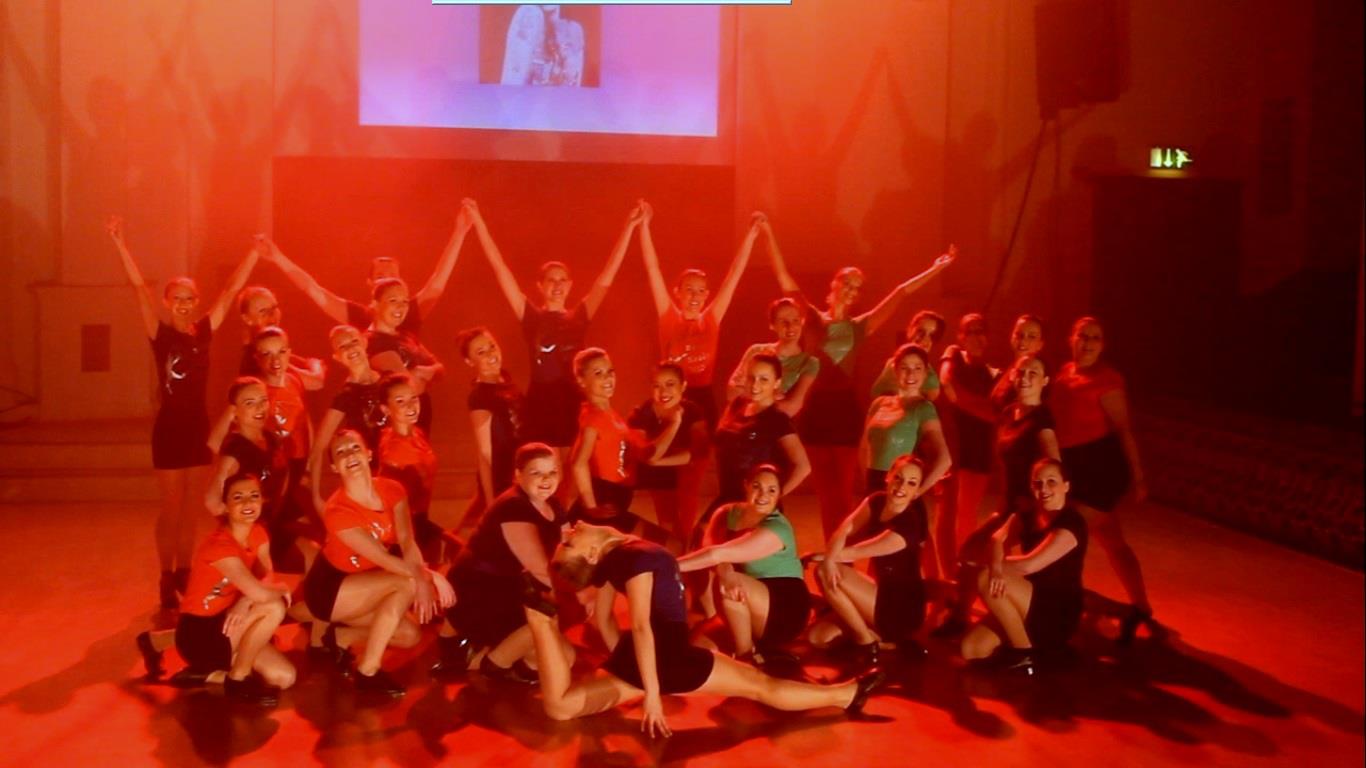 Broadway Dance and all those Jazz Hands!
Cardiff's biggest dance variety show accompanied by music ranging from the late great Michael Jackson to the fabulous and glamorous Beyoncé, with a bit of Culture Club, Blink 182 and The Jam thrown in for good measure.
Ballet
BroadwayDance
Jazz
TheGate
The Gate theatre played host to the Broadway Dance Society at the weekend with their annual show; this year entitled 'Icons and Anthems'. The 100-strong company showcased just under 80 dancers from pure beginner level to the totally advanced performers who were dancing before they could walk!
On arrival, the stage was bathed in blue light to set the show-biz scene, and the pre-show soundtrack really got the audience in the mood for the evening. The opening number to Amy Winehouse's 'Valerie' set the standard for the colourful and entertaining show ahead!
The costumes ranged from standard black leotards for the traditional ballet routines, adding colour with either tutus or sashes, to fully themed costumes for numbers such as the tap routine to the Beach Boys' 'Surfin' USA' and the jazz routine to Tom Jones' 'She's a Lady'.
Considering there were 32 numbers in total, the choreography was highly creative and not all that repetitive. Being a dancer myself, I wanted explosive and energetic performances, and in the main it did not disappoint! In particular, Aistė Glumbakaitė's street routines fit both these criteria, and were very well executed. The combination of music chosen and inspired moves even had some of the more, shall we say, elderly members of the audience dancing along in their seats; an impressive feat when your soundtrack is either Rihanna, David Guetta or Nicki Minaj!
I must also mention Siân Tattersall, this year's Vice President, whose tap choreography was creative, fun and cheeky: a real crowd pleaser! Most memorably, the beginners' tap to The Proclaimers' '500 Miles' – you know that really annoying but somewhat charming song that Peter Kay remade for Comic Relief back in 2007? It was simple but effective, perfect for beginners, and the costumes were suited to the number, and well incorporated into the routine.
The teachers and committee routine to Madonna's 'Vogue', inspired by the video (of course!) was full of 80s voguing, but they mixed it up with a bit of Laura Dukes' own choreography.
I'm always impressed by ballet, even beginners ballet (this is because I really am no ballerina; I have about as much grace as Boris Johnson). Anyway, the beginners ballet group's routine to Michael Jackson's 'Earth Song' was beautiful and moving; both the choreography and the execution, although I may be biased because I'm a bit of an MJ fan!
So the solos. I'm always impressed by a solo too because it's so brave, but also a massive risk. Secretary Julie Downie, performed a Highland routine of her own choreography to Nirvana's 'Smells Like Teen Spirit', to which my flat mates who I took with me commented, "that's not what I would expect at all!". However, that's the beauty of it. It's not what you'd expect and that is exactly why it works. It's unexpected, interesting and memorable.
Sophie Charles also deserves a mention here. Her stunning lyrical jazz solo to Adele's 'Someone Like You' was so graceful it even moved one of the afore-mentioned flat mates to tears.
The show rounded off with a medley of Beatles songs, a stage full of colourful and out-of-breath dancers, and more jazz hands than I have ever seen in my life. Normally, I'm not a fan of the old jazz hands but seeing as they were used sparingly and were only really prominent in the finale, I'll let them off!
If you missed it, CLICK HERE to see a snippet of the team in rehearsal! 'Fever' – Peggy Lee