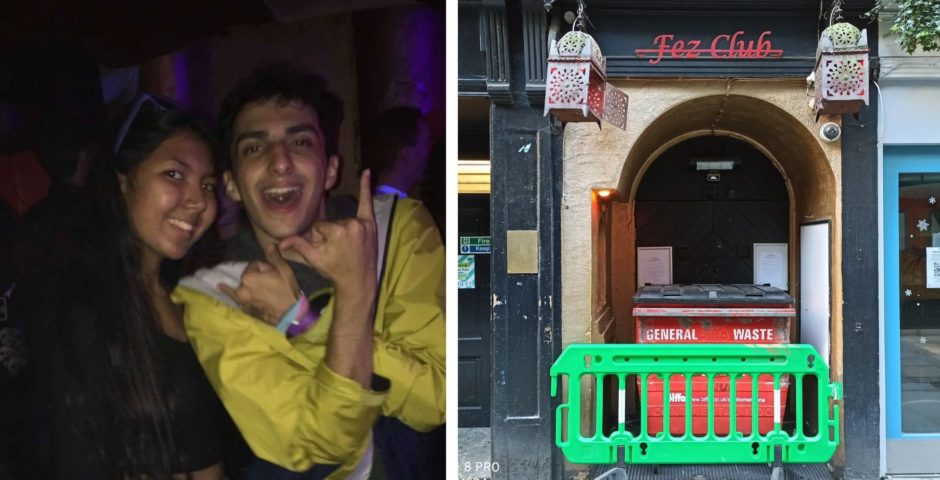 Fez Club Cambridge has permanently closed down and will not be reopening
Meanwhile, Life is moving under brand new administration
Fez has officially closed down, with no plans to reopen the club in any capacity in the future.
The Cambridge Tab was informed that the lease on the property expired earlier this academic year and that a decision was made not to renew it.
The club has been temporarily closed since March, and since then it has been confirmed that the staff who worked at Fez were made redundant.
The club venue has recently been listed for rent with a business rate of £28,244.
The Cambridge Tab was able to get confirmation of this news from a spokesperson at the Brighton Pier Group, a company that owns Eclectic Bars, which in turn own both Lola's and Fez.
The spokesperson exclusively told The Tab: "It was a commercial decision. The lease had come to an end and the decision was made not to renew it given the situation that nightclubs are currently in due to the pandemic."
Fez Club Cambridge made a statement on Twitter in March 2020 during the first national lockdown, telling customers "we have made the decision to temporarily close our doors" to the public. They also said that they "look forward to welcoming [guests] again in the not too distant future."
The Brighton Pier Group spokesperson was able to confirm that after the club's initial temporary closure, existing employees at Cambridge Fez were made redundant in September 2020.
Fez is not the first Cambridge club to permanently shut down this academic year. In November, Cindies announced it would be closing down to make room for a new hotel in the city centre.
Meanwhile, it has now been confirmed that Life (Vinyl) which was previously owned by the same company as Cindies, will be moving under new administration. Rekom, a Scandinavian company which also owns 10 Pryzm venues in the UK, has taken over Cambridge Vinyl now that its former company has gone into administration.
With the sad news of Fez's closure, our spokesperson from the Brighton Pier Group would like to remind clubgoers that Eclectic Bars will "still be in Cambridge with Lola Lo's, and we're very excited to reopen again, whenever that may be."
Cover image credit: Charissa Cheong and Abel Ashby
Related stories recommended by this writer:
•Cindies announces it is officially closing down to make space for a new hotel
•Evacuate the dancefloor: Cambridge students share their wildest Cindies memories
•We tried socially-distanced Wednesday Cindies, and it was actually kinda a vibe