Cambridge flags at half mast for Manchester victims
Several Cambridge colleges are paying tribute to the victims of the attack in Manchester
Cambridge
Cambridge University
Churchill
colleges
commemoration
flags
half mast
manchester attack
mancunian
Oxbridge
Pembroke
respect
solidarity
Students
tribute
Colleges across Cambridge have lowered their flags to half mast as a mark of respect.
Churchill, Pembroke, Selwyn and Lucy Cavendish have all taken part. This follows the attack at Manchester Arena on the night of the 22nd May, which left dozens of casualties, including children amongst the dead.
The University and its constituent colleges have expressed further solidarity and condolences for the victims and others affected by the explosion on social media.
There have been other marks of respect across the city. A vigil was held at the Guildhall this morning, at 11am, where a two minute silence was observed. Around 200 people are reported to have attended the event in Market Square. The Guildhall has also lowered their flag to half mast.
Great St Mary's Church conducted a prayer service an hour later, and certain colleges have extended offers of support to students who may have been affected personally by the incident.
Pembroke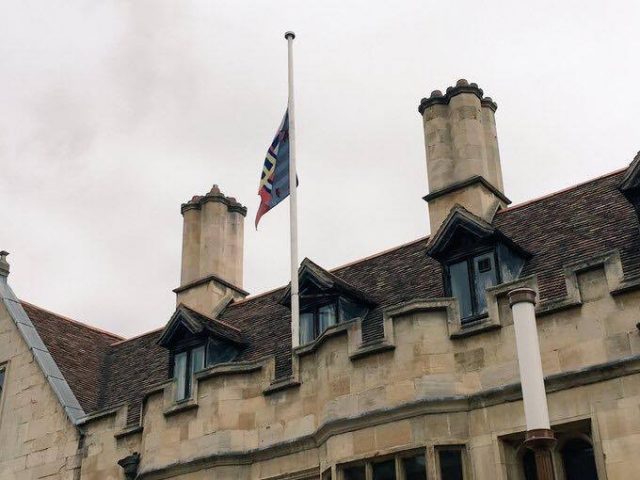 Selwyn
Churchill
Lucy Cavendish
Eddie Spence, a Mancunian second year NatSci at Pembroke, has commented: "Cambridge can feel a long long way from Manchester, but this is still a deeply shocking tragedy. Our hearts go out to all who suffered in these terrible events."
Cambridgeshire Police have assured residents that there is 'no specific intelligence suggesting an imminent threat to Cambridgeshire' following the events in Manchester, but that they are monitoring the area closely.