Having a two-year-old son has changed my perspective on uni
I had to drop out when I found out
21-year-old Taylor Samuel-Beechey is a second year studying Geography and Education Studies.
She also has a two-year-old son called Rauri.
We spoke to her about juggling motherhood with uni, how friends and family reacted to the news and how having a child has changed her perspective of uni.
When did you find out you were pregnant?
"I first came to Brookes in 2012 where I was studying International Hospitality Management. I found out that I was pregnant at the end of my first semester. It was all a massive shock at the time as I was on the pill so I didn't really know how it happened. I decided to drop out of uni during the pregnancy which was a big decision at the time but looking back on it now, it allowed me to re-evaluate what I wanted to do as I wasn't enjoying my course and knew I wanted to reapply to university."
How did the Dad react?
"He's 11 years older than me and so was very chilled about it. I don't think he would have reacted the same way if he was younger. He's very supportive and I wouldn't have been able to come back to uni if it wasn't for him."
Were you together at the time?
"We met at my old job and were together at the time but we both didn't know how long it was going to last as I was due to go on a year abroad the following."
Are you still with the Dad?
"No, we broke up about four or five months ago. He is still very much involved in Rauri's life though. He has Rauri Monday's and Tuesday's and I have him for the rest of the week. We had a house together when I reapplied to Brookes but things just didn't work out. Now I live with Rauri in Cowley and the father lives in Headington."
How did you tell your parents and friends?
"I put my scan on Facebook and that's how most people found out.
"I was Christmas shopping with my mum and took her for a coffee, sat her down and just told her. She took it really well but was obviously a little worried about me and my future and of course there were tears.
"Telling my Dad was pretty terrifying, I told him about a month after I told my mum. I was always his 'golden girl' and I really didn't want to let him down but again he was very supportive and understood that I was using contraception and that it just didn't work."
Did you feel anyone's perception of you changed?
"The day after I put the scan on Facebook I noticed some old school friends and others on my course posted indirect statuses about teenage pregnancy and other comments about girls having sex.  I thought it was very judgemental and hypocritical as its not like no one has sex, I was just the one who was unluckier than anyone else, it could really happen to anyone."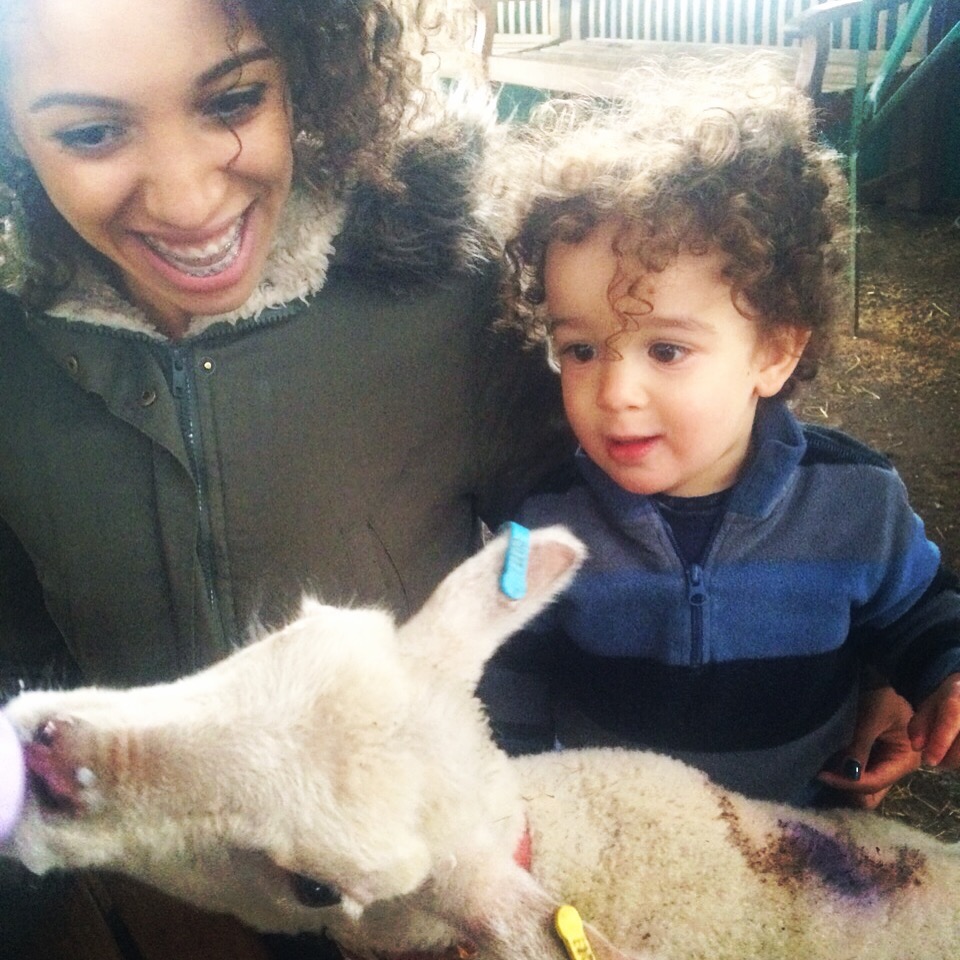 Did getting pregnant change your perspective on anything?
"It's made me take uni more seriously as I feel as though this is my second and my last chance to get it right for Rauri's sake. I'm not just letting myself down if I fail Uni this time, but I'm also letting my son and subsequently my family down.
"I'm also never going to rely on the pill again, it obviously works for plenty of people, but now I don't really trust it. Now I have the coil, which lasts for five years so I am taking more precautions."
Have people treated you differently?
"No not really, I do get some weird looks sometimes but I think maybe it's just me being paranoid. I try to keep uni and Rauri fairly separate, uni is almost my break from being a mum."
How do you juggle everything?
"All my friends ask me how I balance everything and I'm not really sure, I just know what I want to achieve and I'm so determined to not let having a child hamper where I want to get to.
"I still see myself as a young girl and go out clubbing here and there with friends but obviously Rauri comes first."
Have you taken him to a lecture/uni?
"No way, he is distracting and would run up and down the aisles. I can barely do my work at home with him there. I did take him to the forum one time when I had a deadline, I put him in his pushchair, got YouTube up on one of the computers and put on Peppa Pig, that was only when no one could look after him though.
"I'm a student ambassador at Brookes and took him to a BBQ social we were having at the beginning of this year and he sat and did a quiz with us."
What about dating now?
"It's hard to find the time at the moment to date. I'm currently enjoying being single and having some time to myself and concentrating on my studies. But its definitely not off the cards."
Do you think you'll have another child?
"Not at the moment and I don't see it happening any time soon as I want to focus on my career and building a future for Rauri and I."
Do you have any regrets?
"I wish I'd had more life experiences, like travelling the world, before having Rauri as now it is more difficult. But I have no regrets that I had him. Everything happens for a reason. I still have the same goals, like getting my degree. I'm planning on going Interrailing this summer."
Where do you see yourself in 10 years?
"I want to do a PGCE after I graduate, which would lead me on to being a secondary school teacher. I don't think I want to be a teacher forever but I just want a well paid job to support Rauri.
"I am so happy to have Rauri in my life now as we have been through this journey together and I can't wait to have him with me at my graduation."