Bristol students backing Cameron once again
The first major blow of the 2015 Election has been dealt: the Conservatives have won Bristol, at least as far as uni students are concerned.
High Fliers, a Student Politics Survey, has revealed students from Bristol will be backing the Tories in this year's election, as they did in both 1997 and 2010.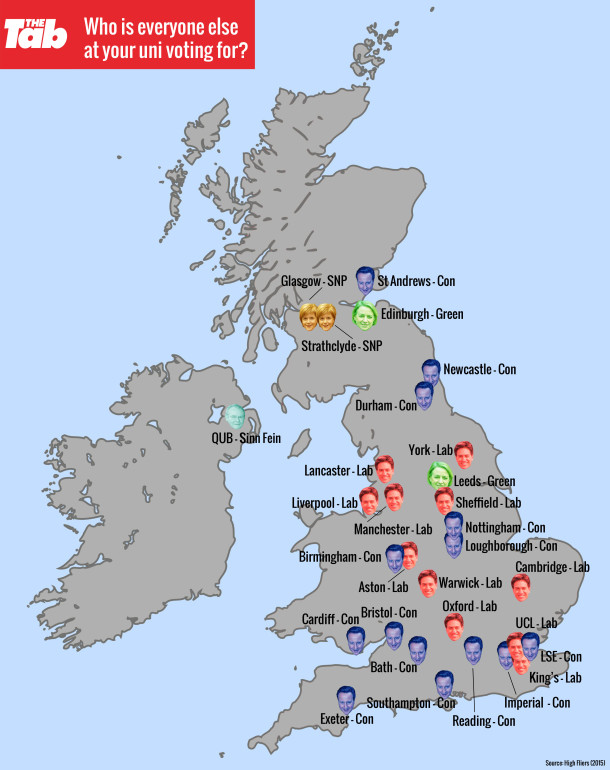 The study, which took around 30% of all finalists from 30 top universities and asked them their voting preferences, showed 34% of us are planning on voting for Dave, with just 24% thinking Ed can be the guy.
The big surprise in Bristol was the Green Party would supposedly receive 33% of our vote, only slightly fewer than the Conservatives. The study showed the Greens getting around 25% of student votes nationally, and only Leeds had a higher percentage of students backing them (35%) than us.
According to the Study, Tory voters "appear to have the most ambitious career plans".
They apparently expect to earn over £25k in their first job, and three quarters of voters plan to own a house by the age of 30.
Across the country, the results couldn't split Labour and the Conservatives, with each predicted to earn 31% of the vote. The SNP recorded victories in Glasgow and Strathclyde, with Belfast voting for Sin Fein in Northern Ireland.
Surprisingly, both Oxford and Cambridge saw a Labour win, and it turns out the biggest supporter of UKIP is Aston, who awarded Nigel Farage's party 5% of the vote. Take that how you will.
The Lib Dems, who were the second biggest choice in Bristol when the same survey was carried out 5 years ago, were absolutely destroyed in the poll, with a top result of a measly 13% (at Imperial College London).
The General Election will take place on May 7th.