A guide to Brighton's best coffee houses you've probably never heard of
Now that we're slowly venturing out into the real world, the need for a good cup of coffee is great. Forget Nero, boycott Starbucks and dodge Costa – there is a real array of great independent places in Brighton to try out. This is a guide to introduce you to just a few of the city's finest. Happy touring!
Red Roasters
You would be forgiven for thinking that Redroasters is a modern-day garden centre, given its botanical style (although probably not the sort your grandparents visit). Open for an impressive twenty years, Redroasters offers coffees, brunch and cocktails as one of the oldest coffee roasters in Brighton. Although its food menu may be a tad on the pricey size for a student budget, a simple beverage will suffice for the enjoyment of its atmosphere and Instagrammable vibes. Plus, all their coffee is ethically sourced and fairly traded in collaboration with local growers and farmers – a win all round. Jump off the 25 at Old Steine and head towards Kemptown to sample its delights.
(NOTE: Open 24th July and you need to reserve a table. Preparation is key, folks).
Black Mocha
With a charming 'home sweet home' feel, Black Mocha provides a haven in the midst of the busy Laines. Small but sweet, it's the perfect stopping place with a whole range of chocolatey treats and drinks on the menu as well as all the usual coffee orders. Possibly not the place to bring a group of friends given its small seating capacity, but a great place for a one to one or space to catch up on some study.
(NOTE: Again booking is required (who remembers walk-in these days) but they're open and ready for business/AKA your student loan).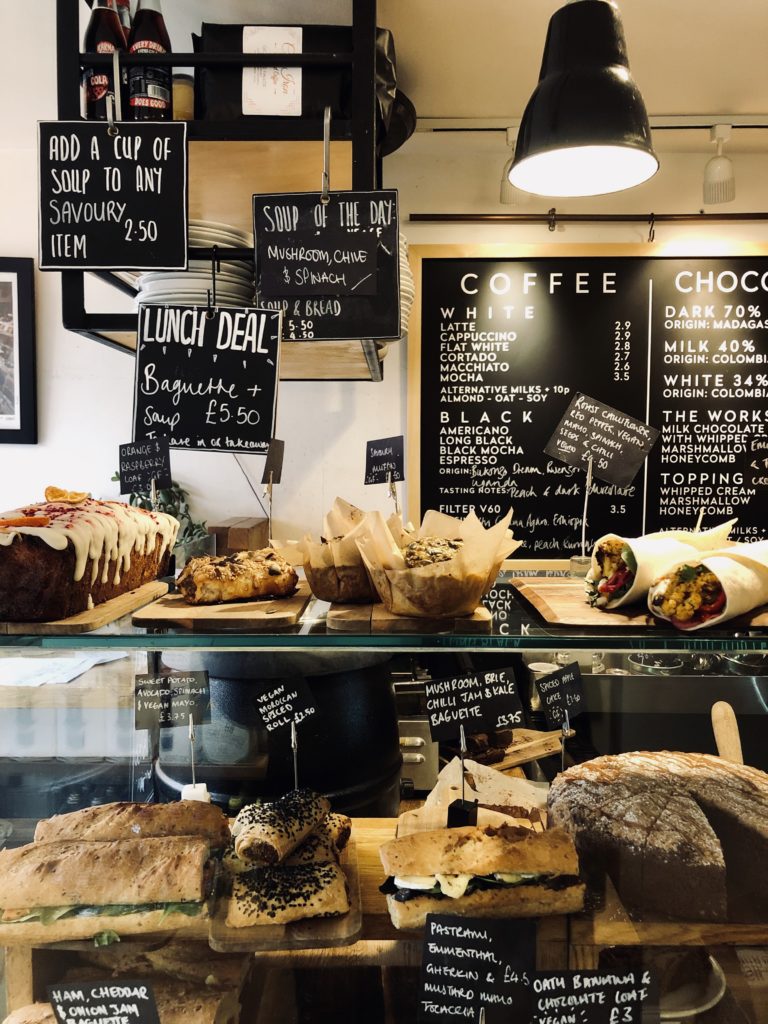 Blend and Brew
Situated just down the road from Brighton station on Trafalgar Street, Blend and Brew is the ultimate up and coming coffee house. Again, its hosting capacity is somewhat limited, but it more than makes up for it with its interior décor and rustic charm. The tropical mural is a rather wonderful backdrop for those dreary winter days in addition to the brickwork which adds a bit of an edgy vibe. Its prices are pretty much average, although expect to pay a tad more to experience one of their infamous smoothies.
(NOTE: They're back open, but takeaway might be needed given its smaller venue)
Africa House
Africa House serves quality coffee with a twist. It is what they call 'an up and comer', having only opened in 2018, and it offers a unique setting (or vibe, if you will). It's the ultimate place to sit and people watch, catch up with pals or even broaden the horizons with their free library books on 'all things African'. All their drinks are ethically sourced or you can try out one of their traditional drinks (the bush tea is excellent), plus all their profits are regenerated into charity partnerships. A go-to for Brightonians (and kinda an essential if you study in Global Studies).
(NOTE: Back open)
Students of Brighton, you're welcome x