Fashion Week Recall: A Tale of Four Cities
While autumn may just have begun, the fashion world is already gearing up for spring/summer – aren't they optimistic? The four major fashion weeks, which essentially dictate what we'll be wearing […]
While autumn may just have begun, the fashion world is already gearing up for spring/summer – aren't they optimistic? The four major fashion weeks, which essentially dictate what we'll be wearing next season, have just taken place. Fashion editors, photographers and bloggers have all meticulously recorded what they saw, and the stand has sorted through it all to bring you the highlights of each city.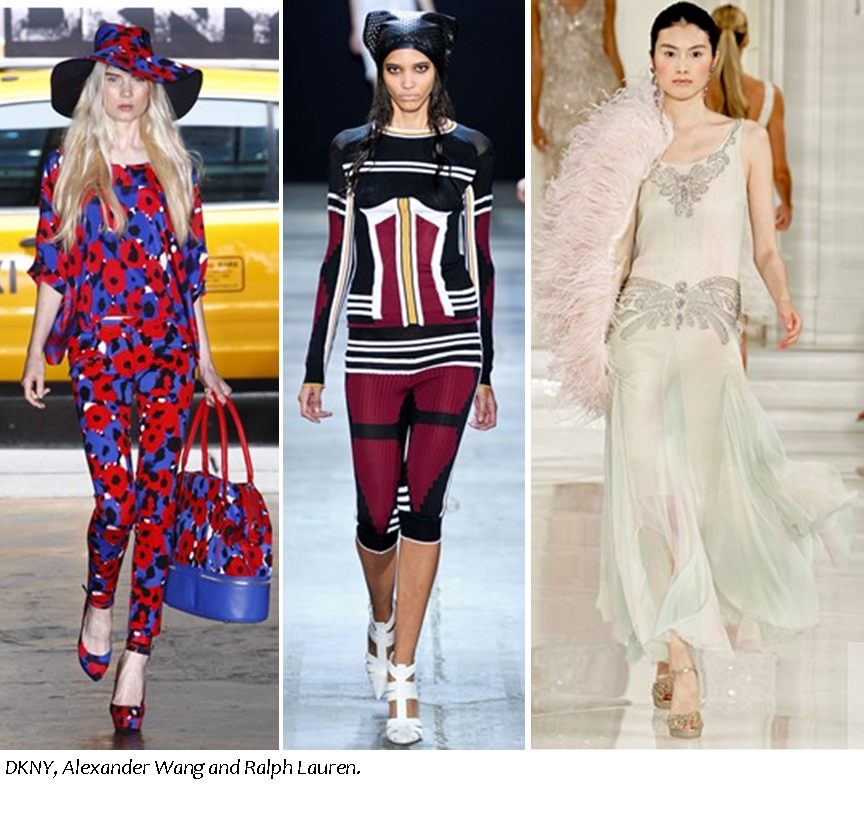 NEW YORK:
The DKNY show fell on the anniversary of 9/11, and the homeland influence was clear in this collection, from the red, white and blue florals, to the tailoring, which evoked 'New York City chic'. Alexander Wang offered his (much more fashionable) interpretation of the American football jersey, succeeding in making sportswear acceptable streetwear. Ralph Lauren also took inspiration from US culture, as always, presenting a Great Gatsby-esque collection. Don't be surprised if some of these looks make it into the upcoming film adaptation.
LONDON:
Everyone was talking (or rather sniffling) about Christopher Kane's show, one which apparently moved the fash pack to tears! Brilliantly structured dresses were the order of the day here, with smatterings of florals alongside more subtle shades. Spring's predicted trend of animal prints 'with a twist' were shown by Mary Katrantzou, whose incredible designs went down a storm as usual. Meadham Kirchhoff put on a show that made whimsical, childish dressing strangely appealing; rainbows and smiling love hearts, here we come.
MILAN:
Bottega Veneta used a mixture of textures and bright colours to give a retro feel to their catwalk show. There were some rather… interesting… vegetable prints at Dolce and Gabbana (taking the produce theme a step further from Stella McCartney's Summer 2011 collection). Continuing the slightly random print theme, Prada presented various car printed garments, including one leather skirt with a large hot-rod motif. Forget bananas, Miuccia has just given us the next cult print. Expect to see it everywhere come spring.

PARIS:
The City of Light brought plenty to talk about, from Sarah Burton's mermaids at Alexander McQueen, to Commes des Garcons' entire collection of white wedding-style dresses. Some, however, may be a tad outlandish for even the most tradition-defying bride. Karl Lagerfeld created an underwater paradise at the Grand Palais for Chanel. Pearly-white suits and iridescent sequinned jackets presented a different interpretation of the aquatic theme than previously seen. The accompanying siren song was provided by none other than Florence Welch, who got to take a bow with Karl himself at the end. Lucky girl…
Photos: © Vogue.co.uk; © CondéNetUK Limited 2011