Six things guaranteed to happen on your Sheffield night out
You're guaranteed to hear at least one Arctic Monkeys song
As Sheffield students, we all know the Steel City has plenty on offer for a memorable night out on the town. From enjoying the classic West Street bars to fumbling for your room key on the way back to Forge Accommodation, there are many components to a night out in the city. Whether you're a first year learning the ropes, or a third year where a night out is a weekly ritual, here are six things guaranteed to happen to you on a night out in Sheffield.
You will drink plenty at pre's
Pre-drinks is something that every student knows too well. Not only does it help you to save money, but it always gets everyone in a great mood for the night ahead. What's better than drunk-dancing with your friends before heading out to your favourite club?
With classic games such as Ring of Fire and Never Have I Ever, there will be plenty of booze to make your trek to the club that little bit more bearable. Pre-drinks really are the best way to kickstart the night.
You will always hear an Arctic Monkeys song, wherever you are
Typical Sheffield, but it's never boring. When Mardy Bum plays, it's a feeling like no other, the crowds go mental. Whether you're in Molly Malone's or Tiger Works, it feels like being at an AM gig, it's immense. It's bound to happen on every night out, but who could ever get bored of singing your heart out to a classic indie tune.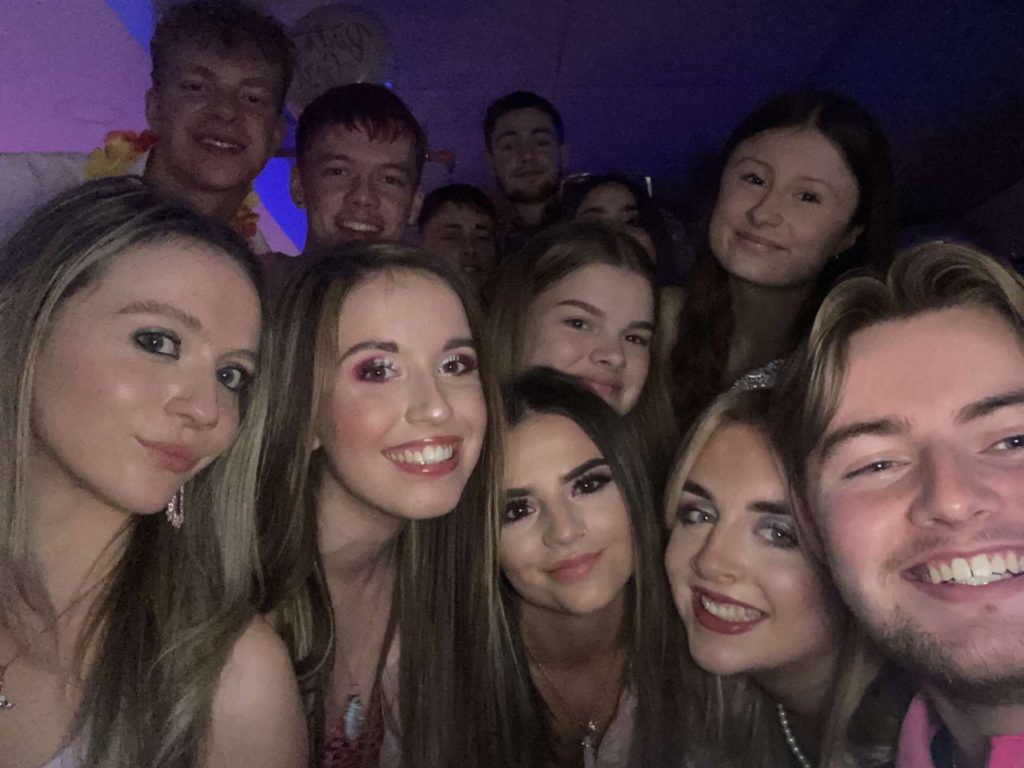 You're guaranteed to make new friends in the girls' loo (especially at CODE)
Whether you're trying to do up your bodysuit or fix your makeup, you'll always end up chatting to someone. For some people, this can be the best part of the night. You'll either spend your toilet break comforting someone who's just split up with their partner, or you'll be complimenting each other's outfits. One thing is for certain, you will end up taking lots of selfies with multiple strangers – or should we say your new best friends.
The DJ will ask if you're at Hallam or Uni of
You're bound to hear the DJ establish the Hallam/Uni of divide. Typically in Code or Tank, the DJ's love to bring it up. You'll find yourself screaming out your uni's name like never before. If you're out on a Student Union night, it will most definitely be brought up, and it tends to cause a LOT of tension.
If you don't end the night with a trip to Chino's, you're doing it wrong
One thing running through everyone's mind at the end of the night is getting a kebab on the way home. It's always the perfect roundoff to a great night with your besties. After all that dancing and running about it's no wonder you're starving by four in the morning, and Chino's is the best place to go. Cheap, quick, and convenient, It's all you need.
Is there any better feeling than sitting in the kebab shop and munching on your cheesy chips? Whether you remember eating it or not, it lines your stomach perfectly for the incoming hangover.
You try and piece everything together when you wake up the next morning
You will probably wake up the next morning try to figuring out how you got home or where you left your favourite clutch bag. However, by the time you remember your eventful taxi back from West Street or running home from Leadmill in the rain, it's all worth it. You'll find that some of the best memories come flooding back to you when you check your photos from the night before.
At the end of it all, there is no better hangover cure than having a takeaway and doing absolutely nothing. The lazy morning after is essential, only to prepare yourself for another night out – to do it all over again.
Related stories recommended by this writer: