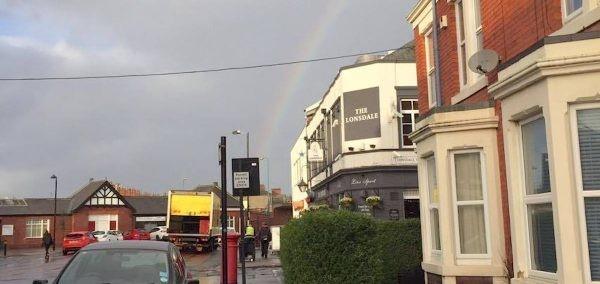 Man arrested for reportedly attempting an armed robbery at Londsdale pub
Northumbria Police have a 28-year-old man in their custody under enquiry for an attempted armed robbery of the Londsdale pub.
According to The Chronicle, a man reportedly threatened staff at Jesmond's Lonsdale pub last night, with what was thought to be a handgun.
At around 11.45pm, a man entered the pub and threatened staff, the police are unsure of whether there was a weapon present.
Third year Politics student Louis told The Tab Newcastle: "My mate and I were walking home last night at around 12:30 past the Lonsdale and we noticed there were about four police cars and two police vans outside with police men stationed at all the entrances.
"When walking past and heading up towards Glenthorn Road, I noticed two police officers sitting in the front seats of one of the vans wearing Kevlar armour and holding semi automatic assault rifles.
"Didn't have a clue what had occurred that evening but I thought it was pretty funny to see so many police in Jesmond at that time of night armed up."
Updates to follow.