'They said I was part of a festival': We spoke to a UoL student fined at Sefton Park
The student was told the fine will increase to £200 if she doesn't pay £100 within two weeks
The large gathering at Sefton Park yesterday saw 43 fines being issued for breaking Covid-19 lockdown laws after police were called to disperse the crowds.
The Tab Liverpool spoke to a University of Liverpool student who says they were in the park with only their housemates, and says they received a fine after turning back to Sefton Park to collect and bin their litter. A police officer gave them a "covert fine" of £100.
The student says the police officer told them they suspected they were part of an "organised festival" at Sefton Park.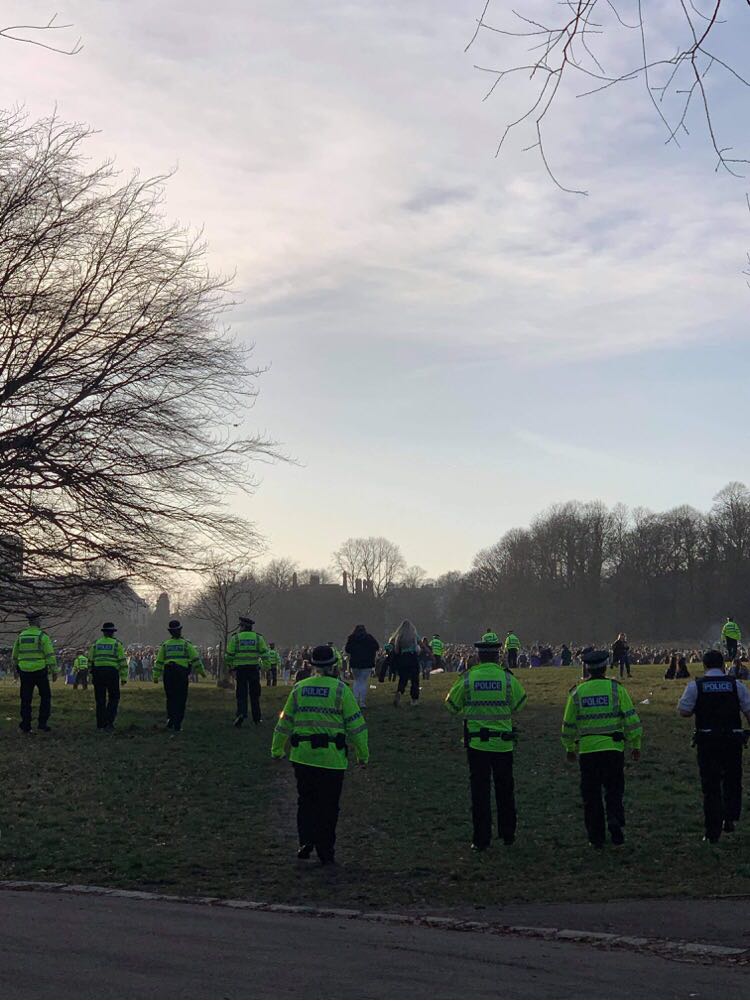 The student told The Tab Liverpool about how she received a fine despite being sat in a group with just her friends: "Me and my housemates were just sitting together where everyone was and then the police came. So we went somewhere else and we went back to pick up our litter because we left a few bottles and stuff and we felt bad about it.
"And on the walk up past the fountain the police just stopped us and said: 'Where have you been?' And I said just literally sitting with my housemates over there.
"Then she says she asked for my name and said she was going to issue me with a covert fine that would be £200 if I didn't pay £100 within two weeks."
The Liverpool Tab asked the student if they'd been aware of how busy it was at Sefton Park yesterday. They said: "It was obviously quite crowded, but we didn't really anticipate it being that crowded because we were just sat in a circle."
The student says the police fined her as they believed she was taking part in a "festival": "They said to me that they have reasonable doubt that I've been part of a festival. And I said 'what festival? I was just celebrating St Paddy's Day' and they said 'the festival that was organised here at Sefton Park.'
"We started walking on and the police came and as we were walking down Smithdown, they were just turning people away from the park and also just stopping people to issue fines."
During the crowd dispersal, Police issued a dispersal order covering Sefton Park, Greenbank Park and Princes Park until 6am today. Police are allowed to turn people away from these areas if they are suspected of potentially causing anti-social behaviour or any crimes.
Merseyside Police has been contacted for a comment.
Related stories recommended by this writer:
• One arrest and over 40 fines issued at Sefton Park St Patrick's Day gatherings
• You'll be able to go clubbing in Liverpool before June 21st!
• Liverpool Pride has been cancelled for the second year in a row