In pictures: Lincoln students Reclaim The Night
Students at the University of Lincoln marched through the streets in peaceful protest against sexual violence
CW: mention of sexual violence
On Thursday, 450 students at the University of Lincoln flooded the streets with signs and chants, in solidarity against sexual violence and harassment.
Reclaim the Night is a movement that started in 1977 in Leeds as part of the Women's Liberation Movement. Since this, the movement has gained worldwide popularity with groups banding together to speak up about violence against women.
The Office for National Statistics revealed that in the year ending March 2020 4.9 million women had been victims of sexual assault in their lives. The Crime Survey for England and Wales show 144,000 women were victims of rape or attempted rape in the last year. However, only 59,000 rapes were actually reported to the police last year. It is just as important as ever to publicly fight against the violence women experience.
The march was held to make a statement that we will not stand for sexual harassment or violence. Here are some photos of students at the march: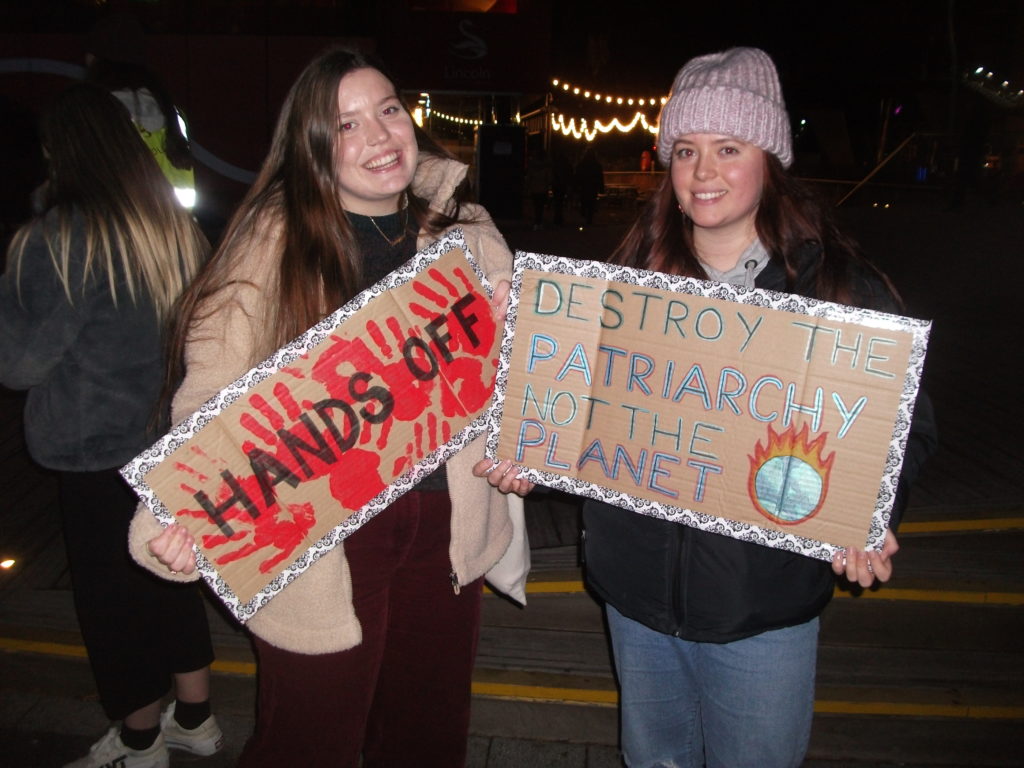 Related stories recommended by this writer:
• 'Face coverings should now be worn in all university buildings': UoL on the latest government guidelines
• All you need to know about Lincoln's Night Light Cafes
• Lincoln Students' Union have launched rapid drug spiking testing on campus