'Just give him his degree': Lancs students react to Patrick Ete's story
'An institution should have as a priority the education of its students'
Recently, Patrick Ete's story has been shared with thousands of people as we all reel into the harsh reality that he has to live. Working for three years to achieve a first in Mechatronic Engineering, only to be told by the uni, in no uncertain terms, that he cannot have access to his degree until he finished paying off his debt.
Patrick continues to pay off his debt in monthly instalments, and a friend of his has recently set up a GoFundMe in an attempt to be able to receive his degree sooner.
The truth of Patrick's story received an uproar as students, alumni, and the general public learned the truth of Patrick's situation. They made their opinions known in the comments section, so we decided to give current Lancaster students the chance to voice their thoughts officially.
"An institution should have as a priority the education of its students…"
Third year Furness college student Anna replied to us, telling us that she believes the university has not prioritised Patrick in the way that is their duty. Clearly, Patrick was an excellent student who has a bright career ahead of him and could have repaid the debt had he found a job with his first class degree. However, by not giving him the degree, they handicapped him of all the opportunities that came along with it, and they made the repayment impossible to occur."
She believes that this decision has "not only stopped Patrick from being able to start a career that he is worthy of, but also worked against them since when someone truly has no money, and you take away their degree that could translate to a better job and a better salary, then you basically stop yourself from being able to get the money owed soon."
Matilde, a second year student from Bowland college, also believes that the university has "neglected" its students. She told us, "They've behaved appallingly throughout the pandemic by not prioritising their students' wellbeing. Patrick's case shows that the university has neglected its role as an institute of higher education and instead has acted as a business that has zero regards for their students."
"He deserves his degree; there's no question about it"
Sarah, a first year from Cartmel college, believes that the uni's reaction shows how its main focus is money "They have paid for the staff and facilities used to enable his teaching during those years at the time, none of the lecturers is waiting for their share of the salary they receive for teaching him, so why is the university still demanding the money?"
Sarah told us that reading his story "broke [her] heart" and finished off by saying, "He deserves his degree, there is no question about it. Lancaster needs to do better!".
Second year County college student Rob responded by telling us that he feels it's "clearly a sign of the university favouring the fees we give them over our actual educations."
Elaborating, he told us, "It's part of a pretty clear pattern including rising of student housing fees, the attempt to take advantage of Covid with the food boxes, and the refusal to offer rent refunds. This is a particularly grotesque example due to Patrick's circumstances."
"I was disappointed but not surprised"
First year Pendle college student, Fernando, had a similar outtake; "I was disappointed but not surprised due to everything the uni has done this year, from the very expensive food packages for self-isolating students to the poor handling of the rent strike."
According to Fernando, "It's clear that the university cares more about money than they care about their students, and Patrick's story just shows it."
Cartmel college second year, Hamza, told us that in his opinion, "getting an upper first is one of the hardest things to do in uni. The fact that he did that with such immense pressure on him already shows what kind of person he is."
He believes that "The circumstances are also something out of the student's control and it's not his fault", he added, "It's these defining moments that show what the university cares about, and they gave their answer, which is money, and that's sad."
"Just give him his degree"
Charlie, a third year County college student, feels that the uni has handled Patrick's situation wrongly.
Speaking to the Lancaster Tab, she said, "I think it's been over four years. He obviously did amazingly well and worked really hard to get a first. The fact that the organisation providing his scholarship collapsed is hardly his fault – it was completely out of his hands, and I get that the uni needs to be paid, but like there are so many other students sending the uni money, just give him his degree!"
"I think it's disgusting"
First year student Mihaela, from Grizedale College, also recognises the amount of work Patrick put in to achieve his degree. "It is not okay to study three to four years for Bachelor's, which you cannot use afterwards because of the tuition fee."
Mihaela reflected on how unjust the situation appeared to be and told us, "It is really sad and unfair for those who need help, but all the system sees is the financial status."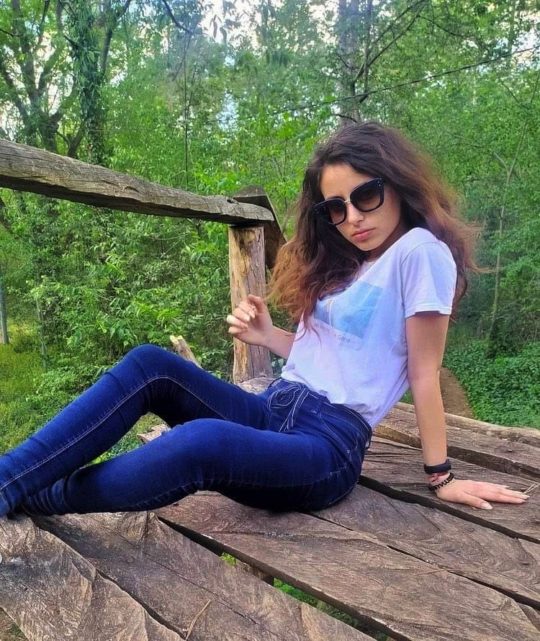 First year County college student Charley criticises the lack of compassion extended from the uni.
She told us, "I think it's disgusting; he's worked so hard for his degree, and it's being withheld from him for what is essentially pennies to the university. It's something completely out of his hands, and I can't imagine how heartbreaking it must be."
Charley believes that for a university that "preaches about how they can help with any situations we find ourselves in", they have significantly failed in helping Patrick.
The Lancaster Tab reached out to the university for comment; whilst they emphasised that they were not declining to comment, they explained they could not comment on individuals by law, even quite generally. Additionally, Easter break may cause delays with their response.
Related articles recommended by this writer
First Class Lancaster student faces 73-year wait until he officially graduates
LUSU president condemns 'stomach-churningly disgusting' posts on Lancfessions