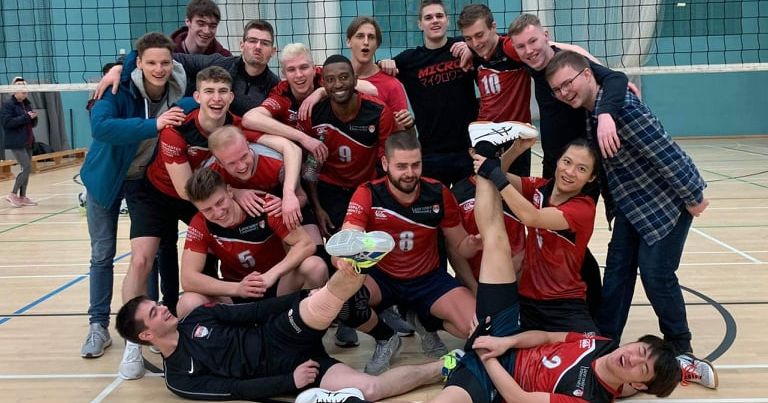 It's not all fun and games: What it's REALLY like on a sports exec in Lancs
It's hard work, apparently
One thing that's great about university is that it gives us all the opportunity to figure ourselves out. Am I good with responsibility? Can I wake up in time for a 9am lecture? Should I be trusted with £5 in Greggs? These really are big questions. But one great opportunity to test ourselves is to be on the exec of a uni society.
The Tab Lancaster decided to find out what it's really like to be involved in the exec of a sports club at Lancaster Uni.
Organisation
One big thing that people realise when they're elected into an exec position is that it pays off to be organised. Students aren't exactly known for being organised, so this skill takes a bit of time to be perfected, and most exec members are in a constant state of "Oh shit, did I forget to do that?" so if organisation isn't a particularly strong skill before applying for an exec role, then it probably will be by the time you're leaving that position!
The number of people that an exec is responsible for changes from society to society, with smaller clubs having around 20 members, but most having 40+ members. That's 40+ members that have to be organised, registered with LUSU, and have paid gym memberships.
Paperwork
Deary me, the amount of paperwork that has to be filled out in order to be affiliated with your Students' Union is incredible. Everything from a list of members, to budgets and banking info, to funding proposals, to health and safety. It's all standard stuff, but not what you'd expect from a student society. It starts off with one document you have to sign, and before you know it you're up to your eyes in waivers. Fun fun fun!
Funding
Where on earth does all your money come from? Yeah, there are membership fees, but they can't pay for everything – unless you have 100 members paying £50 each (okay, a slight exaggeration, but it isn't far off!)
You've got to be able to either source sponsors, or be able to provide a compelling case (and subsequent proposal) for funding from the Students' Union, and you've got to make sure it's strong enough to fight off all the proposals for funding from the BIG clubs on campus who are inundated with members and sponsors anyway.
Failing that… bake sale, anyone?
Membership
Naturally, everyone assumes they can do a job better until they take it on themselves. Fairly quickly, you have to accept that you simply cannot please everybody – no matter how hard you try. It's a difficult balancing act, and it takes time to develop it. Nobody's perfect (except Colin Firth) so stop trying to be.
Just try your best, and nobody can fault you for that! Well, actually, they can. And they will. Just make sure you're prepared for criticism – membership opinions are important, but they elected you, so stick to your guns!
Staying woke
There's a LOT of training that exec members and JCR members have to go through at Lancs. That's good, because it means that we get all the right foundations to build on throughout the season, but be prepared for a lot of online tests and quizzes. It's mainly health and safety, but there are some red lines that the Students' Union expects you to stick to, so although execs have a lot of freedom, there are always things you CANNOT do.
Think "white t-shirt socials," anything that includes the word "initiation," and socials that are purely an excuse for getting hammered (which seems like most of them, come to mind).
The payoff
Being in an exec, in any role, often comes with its trials and tribulations. You'll cock up, things will get messy, and sometimes you'll forget to do something that the Union want you to do – but it isn't the end of the world. If you're on top of your game, and you keep up to date with everything that's going on, then things are gonna go really well.
There's nothing more satisfying than putting your heart and soul into something and then it succeeding. Well, maybe seeing someone you don't like spilling their drink at the bar, but it's a very close call.