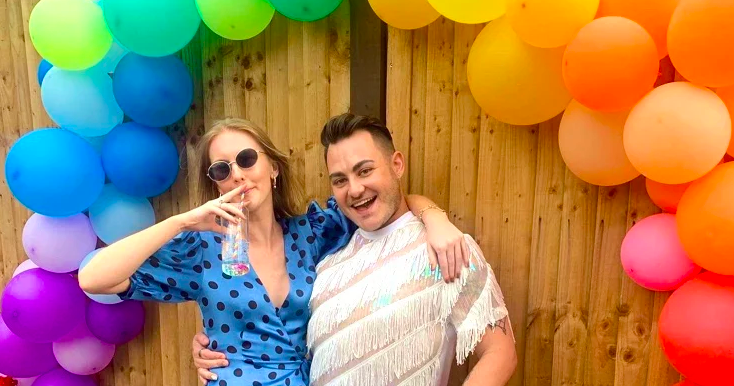 All about LGBTQ+ History Month at King's
Learn how students and staff are celebrating queer culture
| UPDATED
This LGBTQ+ history month, there's a wide range of events and student and staff network groups talking about queer culture at King's. Unfortunately, due to the pandemic (a line I'm sure we're all sick of hearing,) events are limited to the online sphere. While Zoom events may not be ideal, these events can help partially recreate a sense of community among LGBTQ+ individuals, and help us all learn more about LBGTQ+ history and culture.
LGBTQ+ History Month Events
KCLSU is holding two events this week, the first being a discussion on prehospital care for trans individuals. More details about this event can be found here. The SU also have a pledge for trans allyship, created during Trans Awareness week in November but is currently running as an ongoing pledge to be an active ally for the trans community. It takes two minutes to sign up here.
The next event, happening on the 25th, takes the form of a panel discussion on Queerness Beyond the West, with more info available at this address. The event will discuss connections between imperialism, gender, and sexuality, and "foster dialogue about decolonising the gender binary and dismantling colonial legacies on queerness, gender identity and gender expression." The King's LGBT Soc are holding events too, including a Queer Film Club! You can keep up to date with their latest events on their Facebook page.
LGBTQ+ Groups and Networks at King's
[email protected]'s is an interdisciplinary network of researchers, based in the arts and humanities department. The group aim to "be an accessible community of students and scholars irrespective of seniority or disciplinary background, with a clear awareness of our role as an ally, advocate, and collaborator for queer activism, art, and community work." They have a reading group which you can sign up for here, and a newsletter that publishes information about upcoming events related to queer culture and news.
The group are holding a panel discussion on the 24th entitled 'What Times! What Bodies! Queerness, Bodily Difference and History', in which they'll be teaming up with ParaPride for an informal discussion about historical and contemporary figures and ideas from which discourse surrounding gender identity and sexuality was born. The event is free to attend and will have both captions and BSL interpretations. If queer theory in the academic sphere and its intersection with artistic exploration is for you, then signing up for updates from the [email protected]'s team should be right up your alley!
ParaPride is the current activist-in-residence at KCL. The charity focuses on the relationships between disability, sexuality, and gender identity – they are the UK's first official charity to do so. The scheme began in 2019 and has continued into this year; it's intended to provide activists from the Greater London area with access to King's Resources and infrastructure. If you're interested in checking out ParaPride's work with King's, you can do so here.
Another group, Proudly King's, aims to work towards making KCL a more inclusive place for the LGBTQ+ community. They work on cementing cultural, as well as legal, equality through events such as UK Black Pride and working closely with the Diversity and Inclusion teams. They have also developed an 'ally training programme' across King's to ensure that the principles of inclusivity and community are upheld. Follow their Twitter, @proudlykings, to learn about a different important queer historical figure for the last week of LGBTQ+ History Month.
King's has a thriving queer community and, under normal circumstances, would be far more accessible during this month. Although we can't be together physically this year, it doesn't mean that we can't still have important discussions about our history and future. Hopefully, Pride month brings more opportunity for physical conversations and a celebration of everything that makes queer culture.
Related stories recommended by this writer:
• How the pandemic has impacted LGBTQ+ students who had to move back home
• These 17 books, docs and podcasts will help you educate yourself on LGBTQ+ issues
• It's A Sin taught me more about LGBTQ+ history and sex education than school ever did