The King's Handball team are here for their first ever Varsity
They're gonna destroy UCL
handball
kings college
Varsity
After being knocked out in the quarterfinals of the University Handball nationals to the eventual champions (University of Bath), the King's Men's team is looking to end their season by firmly laying claim to the title of "most dominant team in London". Catch them playing UCL on Saturday, 9th March at Barking Sportshouse and Gym from 9am. Tickets are free!
So, you like handling balls? Or enjoy it a little bit rough? Then this is the sport for you! Come along to support the King's Handball teams as they show they can score more than UCL could ever imagine in the first ever Varsity match up between the two rivals in this sport.
Meet the KCL players:
Anton Lammers, 19, first year European Politics, left back, Captain
– Forced goalkeeper, but in fact a decent back player.
– "I don't know, I'm just a perfect human being."
– German engineering, Portuguese flair.
– The only person on the team who carries more than two balls.
Michal Met, 23, final year History, left wing, President
– Kiss College London enthusiast.
– Presidency or dictatorship?
– Went from last year's best player to bench player, blames it on injuries.
"Uncle" Philip Trobeck, 28, final year Law, right back
– Uncle Good Advice, inspirational leader, wannabe wingman, team's paparazzi
– Roger Federer's lookalike.
– Defence specialist.
Marian Fila, 22, final year International Development, centre back
– Pocket-rocket.
– Claims he's a ninja because he trained in Japan.
Stanislas Strasman, 22, third year Maths, right back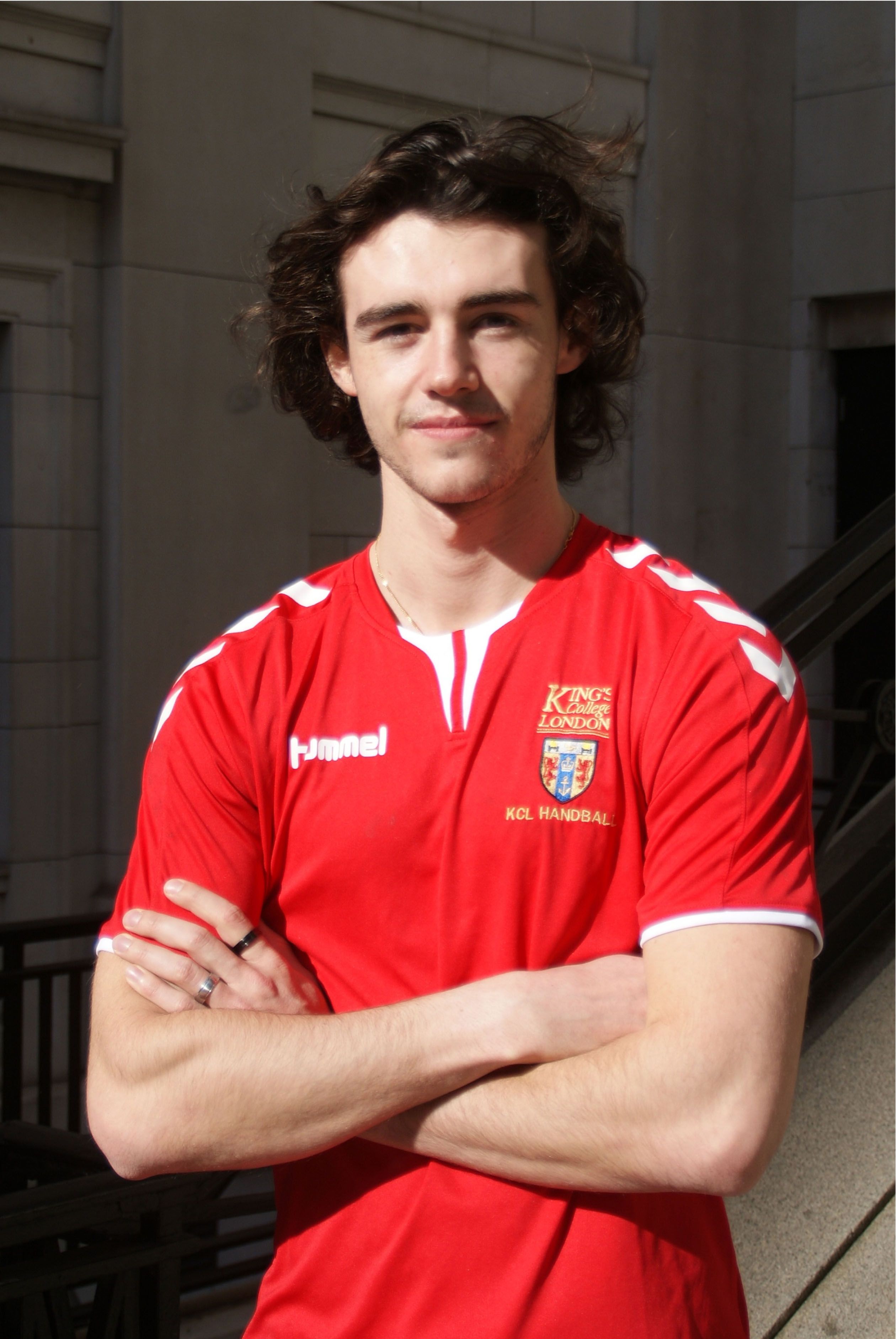 – Doesn't like complicated handball & playing against UCL.
– The only left-handed guy in the team, so he's guaranteed to be on the starting seven.
James Herd, 19, first year History, pivot
– Token English (white British male).
– He's available in every possible way.
– Most eligible bachelor.
– Uncle Philip Troebeck's favourite nephew.
Vlad Mititelu, 21, second year Computer Science, left wing
– Likes lines a lot (stepping, not snorting).
– Not a vampire despite his name and Romanian origin.
Emmanuel Petit, 19, second year Business Management, goalkeeper, Treasurer
– Only shows up for big games.
– More effective at blocking than a condom.
– When he's around no one scores.
Sahir Hussain, 24, MSc Neuroscience, pivot
– Escaped Oceania to get here.
– Plays cricket, but prefers handball.
– Most tagged on Kiss College London.
– Thinks he's funny.
Sindre Dyrhovden, 23, final year Law, left back
– 100 kg of pure Norwegian conservatism.
– Has had a girlfriend for 7 years, but he still scores the most.
Oriol Teixido, 21, fourth year Law, right wing
– 'I'm an athlete.' Rolls a cigarette.
– Uses his right hand in the ways you wouldn't imagine.
– His right hand is the only reason why he scores.
Callum Cleasby, 20, first year History, left wing
– Scottish.
– Grew up playing rugby, wanted something more physical, so he chose handball.
Jakub Krikava, 20, second year International Relations, pivot
– Went missing after last Christmas' heavy drinking social.
– If found, return to KCL Handball.
Tom Dee, 19, second year War Studies, right wing
– 'Who's Tom?'
– We like him though.
Ricardo Padilla Parot, 32
– Paid membership.
– Too busy travelling Europe to come to trainings.