Bet you missed Exehonestly, so here are a few of our favourites now it's back
It just wasn't the same without exam period library loves
In case you haven't heard of Exehonestly, (where have you been?) it's a Facebook page where students anonymously post anything from stories about their nights out, weird sexual encounters and obviously call out annoying things different groups of people do.
Over the Christmas holidays, the admins announced the page would be taking a break so they would stop using it as procrastination which, same. So now it's back, here's a compilation of some of the best to start off the new term.
For the unlucky few that still had exams
It reminds us about the real troubles of coming back to uni
"Just because I can"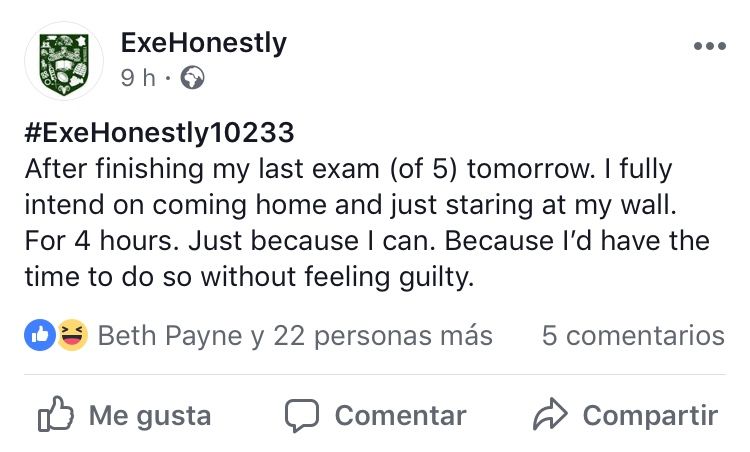 Tell-all on the real Devon experience
This glass half-full person
This seems like good information to know to be honest
At least someone has their life together
Unpopular opinion?
And last but not least!
But of course, let's not forget about the newly beloved Sexeter