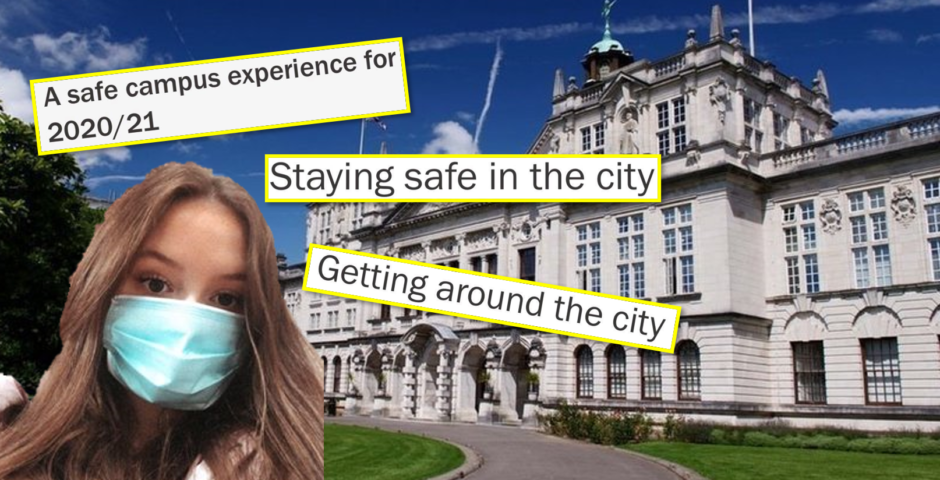 'Staying safe in the city': What to expect when you return to Cardiff
The Pro Vice-Chancellor has highlighted the latest changes
In an email sent out on Monday afternoon, the university outlined what we can expect to see in both Cardiff and the university campus itself over the coming months.
According to the email, the university has been working closely with the Welsh Government and Cardiff Council to ensure that the safety of students remains their number one priority.
Cardiff Council has revealed a plan to make Cardiff "one of the UK's 'safest cities'", ensuring the city can reopen in a safe way.
Some of the measures being put in place include:
• a one-way pedestrian system in the city centre
• staffed welcome and information points
• designated queuing areas for shops
• spill-out areas for bars and restaurants
• pavement widening programmes
The Council has also created event zones in and around Cardiff Castle where people can enjoy music, street food and entertainment. A large quantity of pubs, cafes and restaurants are open, with outdoor seating available. Since Monday 3rd of August, many businesses have been able to open indoors as well.
All amenities will have their own independent safety measures in place. These could include hand sanitising stations, contactless payments, and social distancing staff and customers.
Alongside how the city has changed in response to the pandemic Pro Vice-Chancellor, Claire Morgan, has updated students on what they can expect on campus in the coming year:
• New ways of learning – "teaching and learning, libraries, skills support, changes to your individual circumstances."
• Safe accommodation – "social distancing, quarantine accommodation and support and wellbeing."
• Health and safety measures – "signposting, face coverings and reporting Coronavirus-like symptoms."
• Activities on campus – "you will still be able to take advantage of our cafes and restaurants"
• Sports facilities and events will also go ahead, all with additional safety measures.
The Pro Vice-Chancellor has stated that the university looks forward to welcoming students back to campus at the start of the academic year. The university will be delivering a "blend of high-quality on-campus and online learning and support."
Know something? Get in touch via email: [email protected] 
Related stories recommended by this writer:
• Cardiff Uni will ask staff and students to wear masks and carry out Covid-19 tests
• 'Large lectures will not take place on campus' says Cardiff Uni
• 'Wednesday afternoons will no longer be reserved for sports': Cardiff Uni announces