How to style Dr. Martens this spring
Everyone loves a good old pair of DMs.
Whilst Dr. Martens are well known as being a distinctly British boot, the original doctor was German. Dr. Klaus Maertens, who invented the shoe's signature air-cushioned sole with the aim of improving Germany's standard-issue WWII army boot.
Maertens sold his patent to a British shoe manufacturer in 1959. One year on, after the addition the classic yellow stitching and trademark AirWair tag to the back, the first pair of Dr. Martens hit High Street.
In the years that followed, the popularity of Dr. Martens increased, still a go-to fashion staple for many famous – and non-famous – feet, including us at The Tab Cardiff. (Mostly because they go with everything and they're comfy as hell.)
This is how we style them.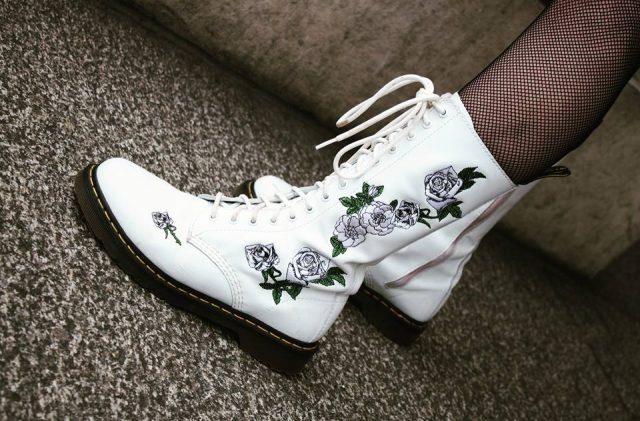 Models: Jin Hyun and Ella Theaker
Photography: Sophia Stancer
Styling: Sophia Stancer, Ella Theaker and Jin Hyun