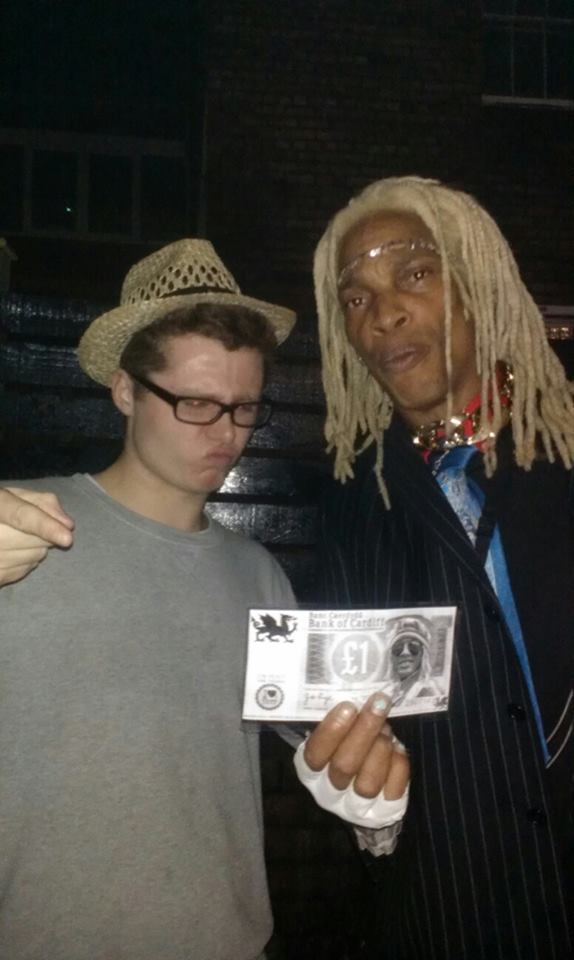 'Without the people, we are nothing': When The Tab met Ninjah
He's the most inspirational man in Cardiff
He's as much a part of Cardiff as the smell of regret from Glam, McDonald's after a night out in Revs, and the smell of sick on the stairs of the SU after YOLO.
Not one to shy away from the spotlight and famous for his individual dress-sense and quirky street-performances, Ninjah is a firm favourite with the Cardiff public.
Now, after the release of his single "Raw", Ninjah talks exclusively to The Tab and he's been offering up his advice to the students of Cardiff.
"It's been great" he notes, "the response from everyone has been so positive, its stuff like that which proves Cardiff is the best city in the world".
If you scratch beneath Ninjah's extravagant exterior, it's apparent there is a down to earth guy who just nothing but to spread the message of peace and love. "I'm all about the people, especially the students. It's the people that make Cardiff such a great place. Without the people, we are nothing".
Born and raised in Lewisham, Ninjah moved to Cardiff years ago and has seemingly been here as long as the castle.
"If you know Cardiff, you know Ninjah" said Tami, a Cardiffian born and bred, "he's always so generous of his time and such a friendly guy".
"Keep the underpants and knickers off the face, and keep the peanut in the shell" was Ninjah's advice to Cardiff students, "it's always good to listen to other people. Nowadays, common sense is the new religion".
When pressed on if there was anything else in the pipeline following his song "Raw", Ninjah was surprisingly coy. "Wait and see" he told the Tab. One thing that is certain, Ninjah isn't going anywhere and we'll still see him performing on the streets of Cardiff for years to come.