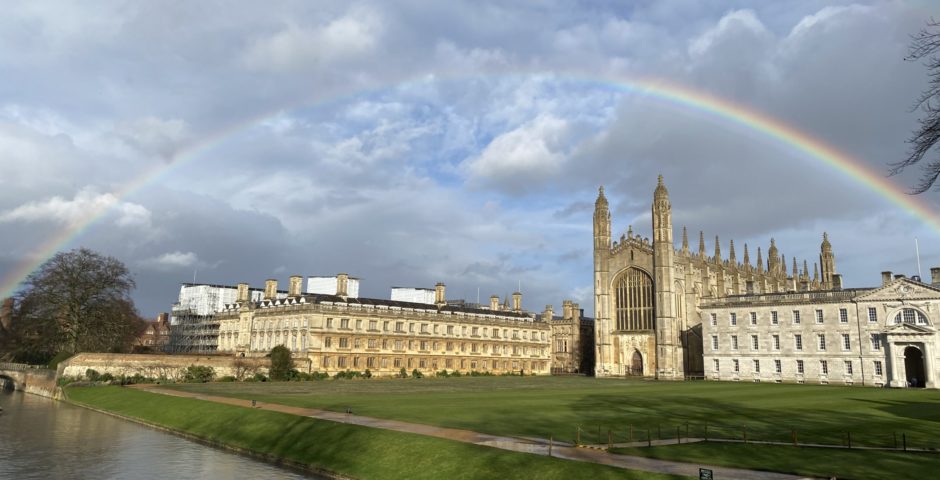 Breaking News
Breaking News
Breaking News
Breaking News
Breaking News
Breaking News
Breaking News
Breaking News
Breaking News
Breaking News
Breaking News
Breaking News
Cambridge University announces exam mitigation measures for 2020-21 academic year
Most first and second-year students will progress automatically after taking their assessments
The University of Cambridge outlined their exam mitigation arrangements in an email sent to undergraduate and postgraduate students this afternoon (15th February).
The arrangements include a decision that first and second year students will be able to progress automatically to their next year of study after taking their exams unless they are doing a course where they need to take professional assessments.
Finalists will be able to submit an "impact statement" with their dissertations and coursework, detailing how their studies have been affected by the pandemic. Faculties will also continue to consider possible adjustments to exam arrangements.
Following a consultation of university staff with student representatives, the full measures for exam mitigation  are as follows:
• A system of cohort equity, which will ensure that the distribution of classes for this year is no less favourable than the average class distribution in the three years before the pandemic.
• Automatic progression for first and second year Tripos students who take all of their required assessments, except for students who need to pass professional qualifications.
• Faculties and Departments will be able to give extensions of up to 14 days to essay/dissertation deadlines where this is appropriate. Students will not be expected to provide medical evidence for applications for short-term extensions made on medical grounds. Students should consider the knock-on effect an extension may have on preparation for other assessments.
• Students submitting dissertations or coursework may choose to include an impact statement with their work detailing how the lockdown has prevented them from accessing materials or facilities for their research.
• Faculties and Departments will consider, in consultation with student representatives, possible adaptations to examination or coursework requirements. If any changes are made these will be communicated to their students as soon as possible and by the end of Term at the latest.
Students with further concerns about exam mitigations have been encouraged to contact their Director of Studies or course director.
Graham Virgo, Senior Pro-Vice-Chancellor of the University, said: "I hope these measures will help to ease concerns about assessments this academic year and provide reassurance that you will be assessed fairly, taking into account disruption brought about by the pandemic."
He also added that: "while your studies and examinations are of course really important, it is even more important that you take care of yourself and seek help if you need it. There are many people in the Colleges and the University who are able to help and advise you, so do please reach out if you need support."
A link to university counselling and support services can be found, here.
Cover image credit: Matilda Head