Here's which Love is Blind cast member you are, based on your zodiac sign
Zodiac, but make it reality TV
I have a new-found obsession for reality dating shows, and I'm not just talking about Love Island. Love is Blind is the new dating show on Netflix that everyone's talking about: it's got a pretty wild premise (random American singles 'fall in love' and get engaged without having seen each other), and I haven't watched anything like it before.  Of course, I finished the whole season within a day and I just recently watched the reunion episode. Seriously worth watching.
If you've watched the show (and even if you haven't – in which case, you should), scroll down to find out which cast member matches your zodiac sign.
via instagram: @loveisblindnetflix
CAPRICORN – Kenny
via instagram: @kennybarnes11
Capricorns are the go-getters of the zodiac; you guys work hard and value progress more than anything. You guys are also very sensitive and kind. In love, you are just as dependable, direct (always putting in 100 per cent of your energy) and… organised? You can't plan everything in life, Capricorns, and relationships can get a bit frustrating when you're with someone who isn't on the same page as you. Still, if you've seen Kenny in the Reunion episode, you guys bounce back 10x stronger after setbacks, and you use your misfortunes as opportunities for self-growth.
AQUARIUS – Lauren
Okay so probably the main reason I picked Lauren for Aquarius is because I'm an Aquarius and she's my favourite. But there are other reasons too, I promise. Like Lauren, Aquarians are independent and strong leaders with a sense of social justice; you love working towards a greater good. You're the humanitarians of the zodiac, after all. Still, you can be emotionally detached (you value your own company the most) and, sometimes, you get a bit overwhelmed with romance, struggling to balance commitment with your need for independence. However, when you fully trust your partner, you are loyal and intuitive, often surprising yourself.
PISCES – Cameron
via instagram: @cameronreidhamilton
Pisces and Cancers are kind of the cry-babies of the zodiac (please don't get offended!!), but we love you for that. Cameron is definitely a Pisces, who are highly empathetic and sensitive, valuing long-term emotional intimacy above most other things. You guys are very likeable because of this compassion and, when you meet someone on the same wavelength, you can often build a strong connection very easily. Just as with Cameron, Pisces can be super romantic and live for commitment, though it might be good to bear in mind that not everyone can go all in as quickly as you!
TAURUS – Diamond
via instagram: @iam_diamondjack
Taurus is a fixed Earth sign so it's no surprise that they can be one of the most stubborn of the Zodiac. Diamond most definitely prides herself on being an independent and strong woman, just like Tauruses do. Like the bull that represents the Taurus, your headstrong nature means that you like to know what exactly you're getting into so that you can commit wholly and truly. Whilst they are certainly highly devoted partners in any relationship (romantic or otherwise), in an argument, Taurus sun signs can flip the switch fast, get unexpectedly angry, and absolutely hold a grudge.
GEMINI – Barnett
via instagram: @barnettisblind
Oh, Barnett is definitely a Gemini. Geminis are a very flirtatious bunch and Barnett is certainly a very flirtatious man. Both Barnett and Geminis are charming, witty and funny people, who are easy to socialise with. The carefree and extroverted Gemini, on the other hand, can struggle when it comes to the serious stuff, sometimes coming across as superficial or childish. Though indecisiveness is most characteristic of Libras, Geminis can also find it difficult to make decisions. They may prefer to put off decision-making for as long as possible, and can be prone to self-doubt, despite an outward appearance of confidence.
CANCER – Damian
via instagram: @damian__powers
Cancer individuals are extremely insightful and empathetic, so Damian seemed like the perfect match. Cancers are very loyal partners, and greatly value trust and commitment in a relationship. They can be intensely romantic (I mean, come on, that surprise date Damian set up for Giannina?!?), but it may require a bit of work breaking down their emotional walls. Damian, as with all Geminis, is extremely devoted to those he forms a deep attachment with, and it can become overwhelming. But every zodiac has their downfalls; devotion can become clinginess and sensitivity can turn into cautious pessimism.
LEO – Amber
Leos get a bad rep for being self-centred and attention-seeking, and that's why I picked Amber. Okay, jokes aside, Amber really isn't that bad at all; her energy can be a lot but Leos are just naturally bright and bubbly people. As expected of the lion of the zodiac, Leos are also fiercely loyal and take commitment very seriously. They are strong-hearted and seek passionate partners with similar values. However, there are expectations that come with their generosity. When they don't receive the attention they want, things can turn sour, especially since they are not especially self-reflective.
VIRGO – Kelly
via instagram: @chaselifewithkelly
First of all, Kelly, I am in love with you. Virgos are generally a lovable bunch; they can appear quite shy or reserved at first glance but, once you get to know them, Virgos are lively and sociable. They strive for the things they want and are incredibly hard-working to achieve these goals, but only if it is truly what they want. Virgos have a tendency to over-analyse and can be heavy with the self-criticism. Whilst it is always good to self-reflect, overthinking can lower a Virgo's self-esteem. If things don't go according to plan, Virgos may find fault with themselves, even though the reality is that it just wasn't meant to be.
LIBRA – Mark
via instagram: @markanthonycuevas
Mark, my sweet, innocent, angelic baby. I have a Libra best friend and I always feel the need to protect her. I feel the same way about Mark. Libras, as Air signs, are calm and collected individuals who enjoy balance and security. Like Geminis, they are quite the charmers, especially when it comes to romance. They know to say the right things at the right times. However, their idealistic and cool attitude can cause problems when it comes to confrontation. Libras may resort to hiding their feelings rather than facing the facts, which can slow their self-growth in the long-term.
SCORPIO – Jessica
via instagram: @jessicabatten_
Sorry Scorpios, but you're kind of a Jessica. I think we all had high hopes for Jessica at the beginning. Scorpios, like Jessica, are intense and passionate; you value deep emotional connections and can get attached quickly. This can be a good thing. Scorpios tend to be loyal and protective lovers when they're with the one they love most. In the case of Jessica, however, when you're with someone you're actually not invested in it doesn't exactly turn out great. Scorpios, at their worst, can be possessive and manipulative, so getting into serious relationships shouldn't be taken lightly for this zodiac at all.
SAGITTARIUS – Giannina
via instagram: @gianninagibelli
Giannina is a self-defined flight-risk so Sagittarius seems fitting. Sagittarius individuals are known for being adventurous, independent and intelligent. Just like Giannina, they are friendly and outgoing, but also value their own company and freedom. Their free-spirited nature can make it quite hard to pin down a Sagittarius, as long-term relationships can be outside of their comfort zone. When they do commit, they are very caring and honest partners, but, unfortunately, sometimes this blunt honesty doesn't match well with others. Therefore, communication problems can cue difficult for those with the Sagittarius sun sign.
ARIES – Carlton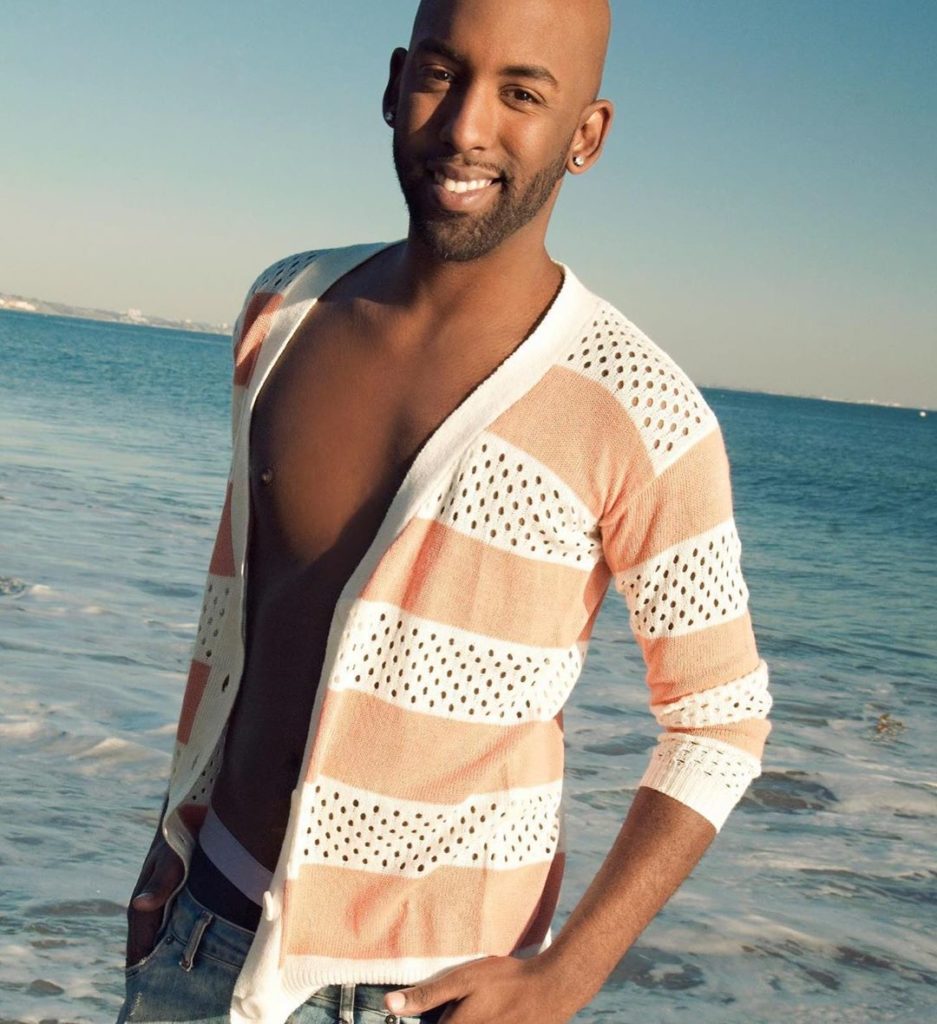 via instagram: @carltonmorton
Oh, Carlton. I'm not exactly sure about how I feel about you, but I do know that you have good intentions. Aries individuals are known for their somewhat chaotic energy; they are confident, outspoken, and passionate people who don't like to waste time. They generally value support and respect in a relationship. Aries partners like to be forward with what they want, and at their best, they are a very positive and encouraging. However, this confidence can sometimes be a mask for underlying insecurities, and an insecure Aries can often result in outbursts of anger and compensatory egotism.
If you feel like another one of the cast members clicked with you more, remember that there's more to your zodiac than just your sun sign!
The first season of Love is Blind can be streamed on Netflix now.