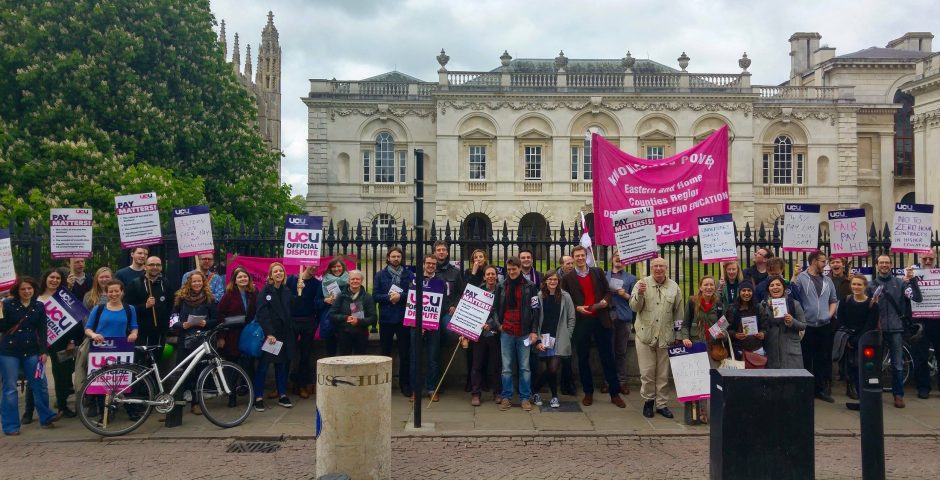 BREAKING: Cambridge UCU votes to reject strike settlement
The vote was nearly unanimous
breaking news
Lecturer Strikes
Pensions
strikes
UCU
USS strikes
UUK
This morning, the Cambridge branch of the UCU (the union of the academic staff currently on strike) voted to reject the new proposed pension settlement. The breakthrough in negotiations came on Monday evening after six days of talks at ACAS, a conciliation service. However, when it was put to the various branches of the UCU today, Cambridge voted almost unanimously to reject the proposal.
This vote, if mirrored by a majority of other UCU branches, will prolong the stalemate with UUK over staff pensions which has dominated the strike period. With strikes due to end this week, there are questions as to whether any acceptable settlement will be reached.
These developments have occurred in parallel with the continuing occupation of the Senate House. A number of students occupied the Senate House in attempts to exert greater pressure upon the University on Monday, and they remain there. UCU Cambridge led a rally outside Great St Mary's at 12.30pm to support these students, and thank them for their aid.
The negotiated settlement may not be defeated – if it is accepted by other UCU branches, it will prevail and the strikes will be over.
Yesterday, over 30 students from Cambridge Defend Education occupied Old Schools, which are the administrative buildings of the university. In continuation today, students have stood in support outside the occupation, and after another storming, over 70 students are now in there.
Vice-Chancellor Stephen Toope is increasingly coming under pressure from both students and staff to lobby UUK for a fair settlement that would be satisfactory to the staff of Cambridge University.
The occupiers of the buildings have issued three demands, which they say they will not vacate the building without achieving.
1: Vice-Chancellor Toope to lobby UUK for no cuts to the staff pension and the release of the controversial method of valuation of the pension.
2: For Toope to hold a meeting with staff and students to discuss the handling of the pension scheme, in an act of transparency.
3: Immediately grant access to the occupation, and guarantee that there will be no repercussions for staff or students.
Follow The Tab for further updates.