A list of all the best TV shows and films Sussex Chancellor Sanjeev Bhaskar is in
Comedian, actor, TV presenter and uni Chancellor
Comedian, actor, TV presenter and Chancellor of the University of Sussex, this man has done it all. As well as shaking hands at graduation, you've probably seen him on your TV screen at some point.
He's best known for his work on BBC Two's series Goodness Gracious Me, the comedy The Kumars at No. 42 and most recently his role as one of the lead detectives on Unforgotten.
Here are some of the TV shows and films Sanjeev has starred in.
Goodness Gracious Me
Sanjeev graduated from Hatfield Polytechnic (now known as the University of Hertfordshire) with a degree in marketing and got a job at IBM, a computer software company. He and friend Nitin Sawhney teamed up and created The Secret Asians, a standup show which was then later transformed into Goodness Gracious Me.
The Kumars at No.42
From 2001 – 2006, Sanjeev was the lead in the seven series TV show The Kumars at No.42, which won an International Emmy in 2002 and 2003 and a Peabody award in 2004.
The show was about a fictional British Indian family and Sanjeev played a role with the same name as the adult son of Madhuri and Ashwin Kumar. In the show, Sanjeev's dream was to become a TV presenter and had a TV studio built in their back garden. It explores the integration of Indian and British cultures with satires, musicals and skits.
India with Sanjeev Bhaskar
In 2007 Sanjeev had a four-part documentary with the BBC called India with Sanjeev Bhaskar, where he travels across India visiting stunning places, cities and beaches. The series is available on BBC iPlayer.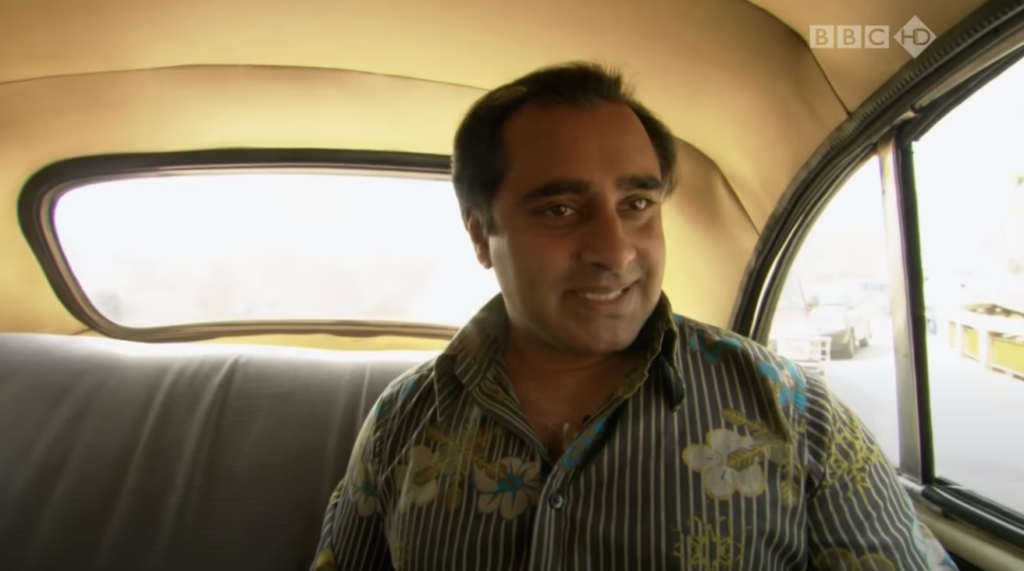 Spamalot musical theatre
Not just TV and film, Sussex Chancellor Sanjeev Bhaskar is also a star on the stage and has played King Arthur in the 2008 run of Spamalot. Spamalot is a musical comedy that retells the story of King Arthur and his Knights, adapted from the film Monty Python and the Holy Grail.
The Indian Doctor
Sanjeev Bhaskar plays Dr. Prem Sharma in the periodic comedy-drama The Indian Doctor.  The series follows him as he finds work in the South Wales mining village, Trefelin, after the local doctor died. The series set in the 1960s, and ran from 2010-2013 for a total of three series.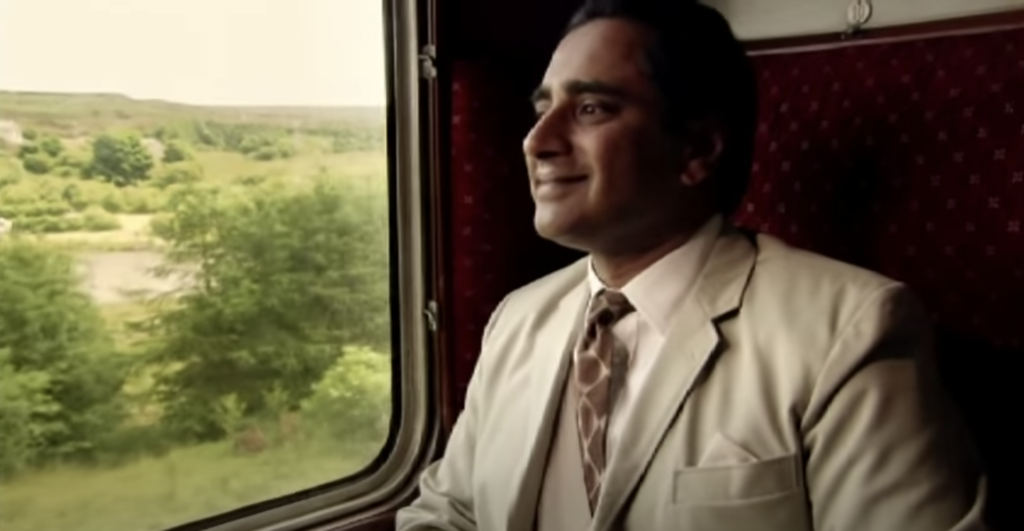 Absolutely Anything
Another film Sanjeev has starred in is Absolutely Anything aired in 2015. He plays Ray, a teacher and friend of the protagonist Neil, who is given limitless power by aliens. One of the wishes he makes is for Teacher Miss Pringle (Emma Pierson) to worship Ray who likes her. 
Paddington 2
As well as many TV series, Bhaskar has also been in a fair share of films, including Paddington 2. He plays Dr Jarfi in the animated comedy film.
Thomas and Friends
Sanjeev is the voice behind Shankar in Thomas and the Tank Engine. He appeared in series 22, 23, 24 and the Big World! Big Adventures! special.
Yesterday
In 2019, Sanjeev and his wife Meera Syal landed roles in the film Yesterday, in which they played Jed and Shelia Malik, the parents of Jack Malik. The film is a romantic comedy that follows Jack Malik's rise to fame as he claims the Beatles songs as his own. The film also stars Ed Sheeran.
Sandylands
Sandylands, a British comedy sitcom also starring Sanjeev, follows the life of the offbeat characters in Sandylands, a seaside town. Sanjeev plays Les Vegas, an amusement arcade owner and the estranged father of Emily Verma (Natalie Dew) the main character. The show follows 27-year-old Emily as she returns home to Sandylands to attend her fathers funeral, but soon discovers he has faked his death for insurance money. A second series is due to air this year.
Unforgotten
If you haven't seen Sanjeev on your TV screen yet, you've probably seen him on Netflix playing Detective Sunil 'Sunny' Khan in the series Unforgotten. Originally aired on ITV in 2015, the series is still going strong and can also be found on Netflix. The programme features two London Detectives, DCI Cassie Stuart and DI Sunny Khan, and follows them as they solve crimes. Each series deals with a new case, with the latest dealing with a  murder case once a headless corpse is discovered. 
This is just a very small selection of all the TV shows, films and plays Sanjeev has starred in, but next time you're watching TV you'll now be able to recognise him and say "That's my chancellor!"
Related stories recommended by the writer:
• 7 things you didn't know about Sussex's Chancellor Sanjeev
• Sussex class of 2020: take a look at their best alternative graduation pics
• New Netflix series Behind Her Eyes filmed in and around Brighton