It's One World Week at Sussex, here's whats happening
Holi Festival, an East Slope International Lip Sync Battle, World Street Market and much much more
Sussex University is arguably one of the most diverse and unique universities out there, with students from all across the globe. Celebrating identity, race, culture and nationality are what Sussex is all about. So, it's no surprise that Sussex have got an epic line up for their #oneworldweek for final week of term.
Yesterday saw an array of exciting events, with a One World Week Yoga session organised by Sussex Sport, A "what's in your suitcase" session which invites participants to reflect on international migration, and a GeogSoc 'Around the World' Interactive Quiz at East Slopw.
You won't want to miss out on this fun-filled week, so get out your diaries because here is everything you have to look forward to this week:
Ongoing week-long events
– Humans of Sussex Photography Exhibition – Corridor 2nd Floor Bramber House
– Fashion Afrika – Jubilee Atrium
– Global Voices – Arts C333 & Lecture Theatre C133
– IDS Cafe One World Menu – IDS Restaurant and Bar
– UN Charter of Human of Human Right's Challenge – Library Square (11am, 12pm, 1pm, 2pm daily)
– Global Photo Booth – Jubilee Atrium, by the world map – 11.30am-1.30pm daily
Tuesday 20th March
Around the World in 10 Desserts
Want to taste some delicious (and free!) desserts from all around the world? Head to the Meeting house all day from 10am for Chaplaincy's "Around the world in 10 Desserts" event.
Environmental Change, Stress, Shocks and Migration: Intersections Between State Fragility, Poverty and Inequality
Fancy something more academic? Professor Dominic Kniveton is headed for the Global Studies Resource Centre: Arts C175 to present his ground-breaking workshop involving group problem solving, decision making and game playing. So head on down from 2-4pm for some brain busters.
Language Matters Quiz
Grab your pals and head to the IDS Restaurant and Bar from 3-4pm for a team-based quiz on all things language-related, with cinema voucher prizes to be won. The more nationalities in your team, the better! (Max groups of 6)
Cantus
Get yourself down to Mandela Hall for an event organised by Dutch Society, which promises to be a Dutch singing event like no other – plus there's beer!
Wednesday 21st March
Wednesday is a day you do not want to miss, where #oneworldsussex paints the Sussex campus in colour for the day of Holi celebrations.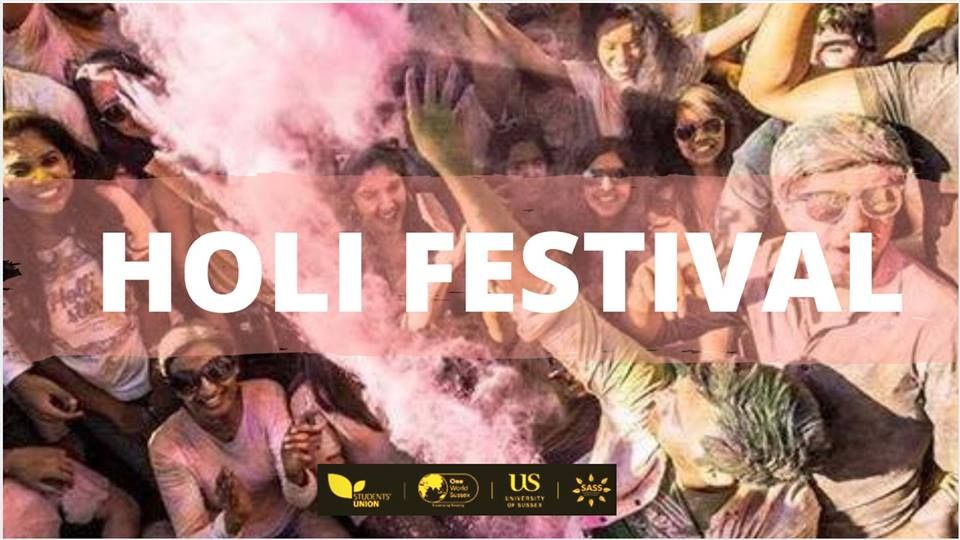 Holi Run
SussexSport and Active US are back for another year hosting their annual Holi Colour Run. It's a non-competitive run (entry is £5 – including race goodies) starting at 12pm at the Sussex Uni sign by the Sports centre and finishes for the famous Holi Celebration in Library Square.
Holi Celebrations
Come join the South Asian Society's, from 2-4pm in Library Square as they celebrate Holi, the Hindu spring festival known as the festival of colour and sharing love. With a DJ playing classic Bollywood/Holi tunes and plenty of food and drink to keep you going, watch as we paint Sussex in colour. You will not want to miss it.
The Sussex Language Café presents 'Culture Café'
Fancy some free pizza and drinks? Course you do. Head to Mandela Hall (Falmer House) between 6-8pm to discuss ideas on the different concepts of happiness globally.
International Lip Sync Battle
To end the day of celebrations, get you and your friends down to East Slope for a few bevvies and have a singalong in this year's International Lip Sync Battle from 8-11pm.
Thursday 22nd March
World Street Food Market
Head to Library square from 11am-3pm and have a little taste of some yummy treats from around the world, with amazing local traders and delicious dishes.
Calligraphy
Ever wanted to learn the art of Japanese calligraphy? Well nows your chance. The Japanese Society will be in Lancaster House from 1.30-3.30pm to teach you all you need to know.
Charity Yoga Class
Get your zen head on for a relaxing donation based Yoga class, with all the proceeds will go to OurMala a London based charity who provide trauma informed yoga classes to refugees.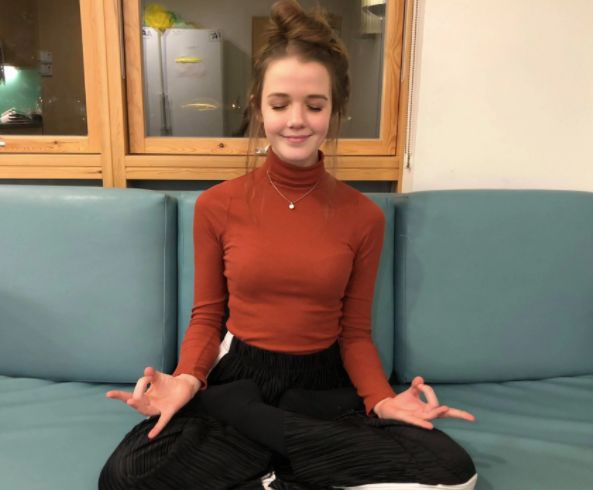 Caribbean Carnival
Mandela Hall is hosting an epic party in true carnival style, with an amazing DJ playing soca, dancehall and much more. Also, come along to be in with a chance of winning carnival King and Queen!
Naw Rúz Celebration
Welcome in the New Year with arts activities, refreshments and more. Come along to Fulton 107 for an uplifting night of prayers, music, reflection and meditation from 7-9pm.