Fresher Diaries: Can we talk about how good the festival was last night?
Mate, just wow. Speaking from experience the Sussex Festival has always been a hit and miss, mainly miss if we are to be honest. And yet, the scales tipped the other way as the festival popped off in more ways than one.
Could it have been the introduction of the two new URF stages? Could it have been Red Bull's sponsorship? Could it have been the pretty decent headliners? Whatever it was, it needs to be repeated.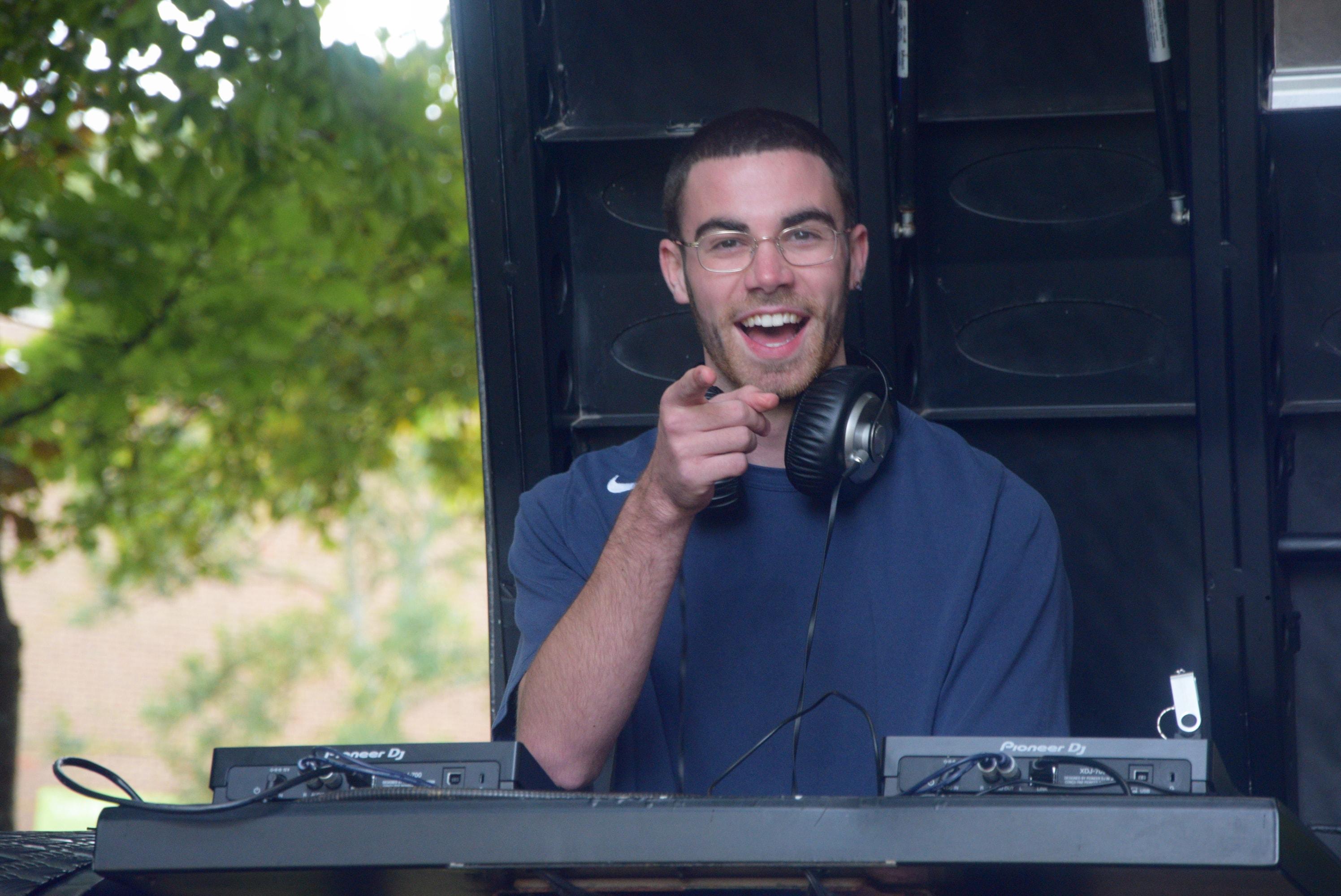 Freshers looked ready to party with many sporting fancy dress and glitter to dazzle everyone in the field. This reporter – who you probably saw in a super dodgy shirt and a big camera – had a pretty good time capturing photos of the whole event which you can check out on our Facebook page.
Mosh pits, chanting, and even some girl ripping off her bra and swinging it around her head was just a simple taste of the atmosphere of the place.
Lets take it step by step.
The events team worked really hard
From decorating the tent to setting up the sound systems, teams were getting ready for the night all throughout the day. Many started setting up early in the morning and spent the early hours of the next morning bringing it down again. Element 5 rocked the main stage with their sound system.
After a slow start, crowds started arriving en masse
The tickets that people had purchased needed to be exchanged for a wristband at a separate tent which permitted entrance into the main arena. It was quiet at the start, but picked up like crazy at around 8.30pm.
Queues went on for ages, all the way from Falmer House and whipping round Library Square. There were also some moments when the queue to pick up the tickets and the queue to get in pretty much merged creating the best British queuing inception ever.
The music was insane
From Sussex's own URF DJs to the big names like Danny Howard and Wilkinson, the music was insane. The stages all had their own vibe but were all bringing in significant crowds. The different stages offered something for everyone and a chance for Brighton and Sussex talent to shine. The hard work from students, who set up these stages, certainly paid off.
The glitter and face paint game was strong
Some people had really gone to town with glitter and neon paints smeared all over their faces. For many it was a case of BYOG (bring your own glitter) but for there were also stalls getting people glittered up.
The Treehouse Stage set up was super impressive
Many would have noticed the live band playing as they walked in, if you didn't hang around this was The Treehouse Stage.
Hosted by Smashed Vinyl's very own editor-in-chief, Ewan Atkinson, the live bands were a good alternative to those that may not like house/electro music.
Sussex has some sick student DJs
Last night, in part, was hosted by Sussex's radio station, URF. Our homegrown DJs were absolutely smashing it last night. Fin Evans and Movement's b2b set on the main stage was a highlight and the DJs playing in the Treehouse and Hidden Rainforest stages commanded decent sized crowds all night.
Throughout the night, The Hidden Forest stage was bringing in significant crowds that would be a respite from the sweaty main tent. As you approached the Red Bull truck, it truly felt you were immersed in a new and stand-alone environment.
Wilkinson crushed it
I have never heard a DJ mix as many old school bangers into their set. The crowd was loving it, the atmosphere was live and the music was great. There was not a single dull moment in the set from when we were all waving our shoes in the air to when 'Hot in Herre' played and people were actually taking off all their clothes.
The Freshers have truly been welcomed to the Sussex jungle
The festival popped off in every way. Freshers, second years and third years alike kicked off the new year in the most epic style. The uni events teams put so much work in throughout the day and night to make it a truly memorable welcome.
Let's get down to brass tacks, what did we think overall?
The events team has been smashing it so far, so much work has gone into making this freshers' week the best it can be and with Sussex's dodgy fresher history this is a welcome change of pace. Whilst all that some students see is what they can in the main area, it is probably more entertaining to watch everyone set up backstage who work to make the festival a memorable one.
We're often scathing, a little bit mean, and always judgy at The Tab Sussex but we have been gladly proven wrong in our expectations. We feel that if you do great things you should be recognised as doing such and thus we say that so far Students' Union, you're killing it.