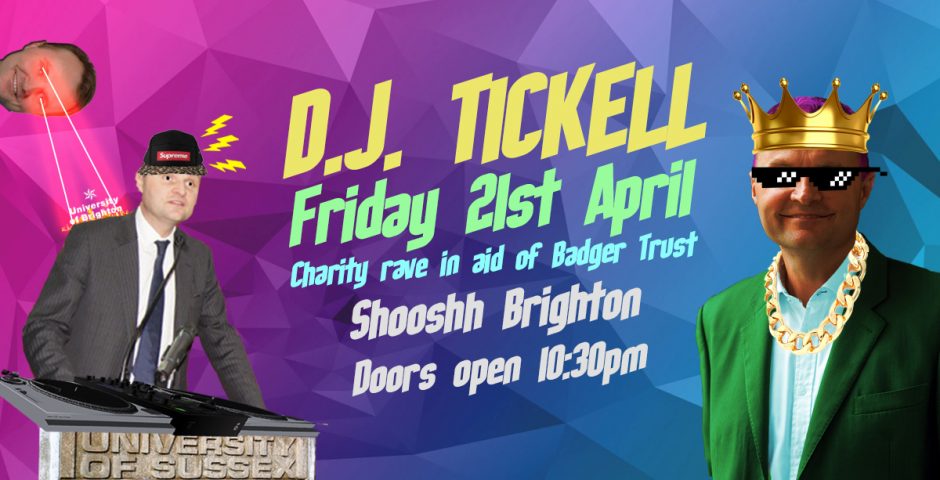 We've petitioned for Adam Tickell to perform a charity gig and you should sign
Our April Fool's will become a reality
On April 1st, you may have woken up to news that Sussex Vice-Chancellor, Adam Tickell, would be performing a charity gig at Shooshh. Of course this was all in jest, a simple nod to the comedic day. However, we got thinking, why doesn't Adam Tickell do this?
Here's the thing, Sussex hasn't been doing well in the news as of late. We need something that lifts the spirits of everyone here, and with Adam Tickell being the meme'd figurehead of Sussex we thought that our little prank should become a reality.
We would all buy tickets for Tickell and the money raised can go to a bunch of good causes. Why not towards the Summer Ball that recently got cancelled? How about a bike sharing scheme on campus to help students get around? Maybe we could put the money to a local homeless shelter? There are many different things we could do. It would also be a pretty good night as well.
150 signatures are required to call a members meeting, meaning the SU will have to sit down and talk about the ins and outs of implementing such a decision. If everyone who read our April Fool's article signed, we would have a significant amount of signatures that would be able to call 7-9 members meetings (it doesn't work like that but, hyperbole).
So, we want to make our joke a reality. All you need to do is click on either of the links at the top or bottom of this story, sign into your account on the SU website, and click on our petition. That is it, a mere ten seconds out of your day to push for this event.