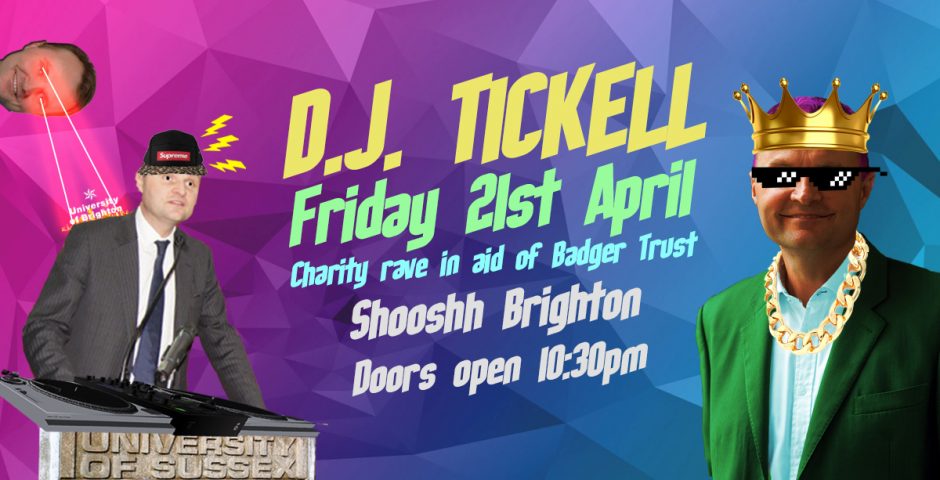 Sussex Vice-Chancellor, Adam Tickell, to perform charity DJ set at Shooshh
The club confirmed the booking several days ago
It has been revealed that Adam Tickell, Vice-Chancellor of Sussex University, will be taking part in a charity Runway Friday event on April 21st. Tickets will soon be on first release starting at £10.
Whilst he was an undergraduate at Manchester, Mr Tickell got involved in the growing house scene and made friends with Charles Turner, the creator of the Manchester pirate radio station KFM. Adam Tickell would have a bi-weekly show on the station which was picked up by local club, The Haçienda, for a one off set. The club closed down in 1997.
Since then, the Vice-Chancellor has done very little with music. However, he was approached last month to perform a charity gig at Shooshh which has now been given the official go ahead.
In preparation, he has recently teamed up with Sussex student radio station, URF, who have been providing a refresher course with the latest music equipment for the event.
Runway Friday, held at seafront club Shooshh, often hosts themed nights and special music acts however for one night they will be playing a charity event to raise money for Badger Trust. Around half of the proceeds from the event will go to the charity.
Here at The Tab Sussex, we have teamed up with Rox and the university to help promote the charity event.
Posters have been displayed around campus promoting the event.
We spoke to Shooshh ahead of the event, they told us:
"We are proud to announce our charity gig on April 21st with special guests from Sussex University including Professor Adam Tickell.
"Adam Tickell will be hosting a two hour set alongside upcoming Brighton DJ Magnus Heath. Tickets are currently available on first release for £10 which can be found on our Facebook event.
"Doors will open at 10:30 and those with Rox wristbands can expect free shots on arrival"
Magnus Heath, the other headline DJ, has been performing in Brighton for the past few years. He first joined Sussex University in 2015 to study music tech and has been performing at clubs all around Brighton such as Patterns, Volks, and Coalition.
---
Adam Tickell has been approached for comment 
Also… Check the date.