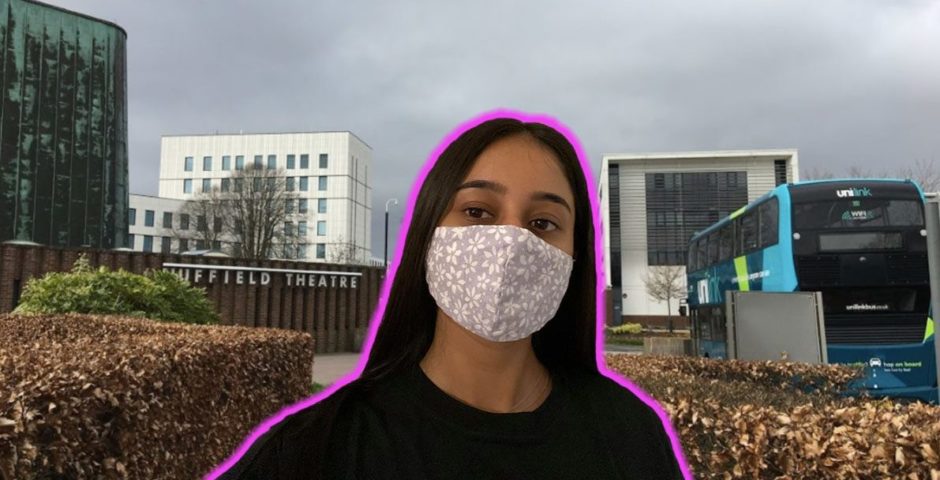 Everything Soton Uni is doing to limit the spread of coronavirus on campus
All students are getting free face masks!
With a rise in coronavirus cases and new rules being put in place by the government, uni life will be very different for Soton students. Increasing cleaning, numerous hand sanitising stations, and pre-booking slots for the library are just some of the changes the university has made in order to ensure our safety.
Here are the precautions uni have taken:
Hartley Library
The university announced that Hartley would reopen from 10 September, with revised opening times of 11:00 – 15:00. The university has also reopened the Health Services Library, Winchester School of Art Library, and the National Oceanographic Libray is set to reopen soon. However, the Avenue Library will not reopen until January 2021.
Term time opening hours will start on 28 Septemeber.
In order to use any of the libraries, students will have to prebook a study space. All study spaces are now 2 metres apart and the university will provide cleaning materials.
Students will also need to prebook a timeslot to browse and select books and will only be able to use the self-issue machines to take them out. The libraries are also running a Click & Collect service where you can reserve books and collect them at any time.
Books can be returned via a returns letterbox in Hartley or a red box outside the Health Services Library and the Winchester School of Art Library.
Further measures have been put in place in the libraries in order to ensure safety:
• Hand sanitisers at library entrances.
• Test and trace system.
• Screens have been put up at service desks.
• A one-way system around the library.
• Returned items will be quarantined.
 Saliva tests
The University announced it is offering free COVID-19 salvia tests to all its students, as part of a programme aiming to keep the infection risk low in Southampton.
Students are able to opt-in to the programme by following a link sent to their university email. The tests aim to be less invasive than current COVID-19 tests and also aims to send results to participants within 48 hours.
Freshers' Week
With the Rule of Six and a 10pm curfew being announced by the government, Freshers' Week will be completely different from previous years.
SUSU will be holding an online fair rather than the fair than normally takes place on campus every year.
SUSU are also holding a Virtual Freshers Festival 2020 which is part of the online Freshers' Fair. The virutal festival will take place 29th September to 1st October.
Clubs and bars in Southampton are also opening earlier in order to combat the 10pm curfew. Day-drinking is the new way forward for Freshers' Week!
Face masks in lectures
For the few people that may actually have in person lectures, the university has set out what you should expect.
There will be one-way sytems in lecture halls and face masks must be worn in buildings and teaching spaces. The university will give all students two complimentary resuable face masks and guidance on how to use and care for your face masks.
Students are asked to arrive only five minutes before their lecture is due to start in order to avoid large queues and crowding. Lecture theatres will be cleaned inbetween classes and there will be signs to tell students which seats they can sit in, in order to practice social distancing.
Gyms
The university gyms reopened in early Septemeber. Members and non-members are able to download an app that will allow them to reserve a 45 minute gym or swim session.
Face masks have to be worn whilst walking around.
Unilink buses
Highfield Interchange has been split into three stops in order to aid social distancing.
Stop A is outside Building 100 and is for the U2B (towards Glen Eyre) and the U6H (to the hospital).
Stop B is at the top part of the main interchange and is for all buses going into the city centre (U1C, U2C, U6C).
Stop C is at the back of the main interchange and is for the U1A (towards Wessex Halls and the airport).
Related articles recommended by this writer:
• It's official: No house parties in Southampton from September
• Still want to Eat Out to Help Out? These are your Soton faves extending the deal!