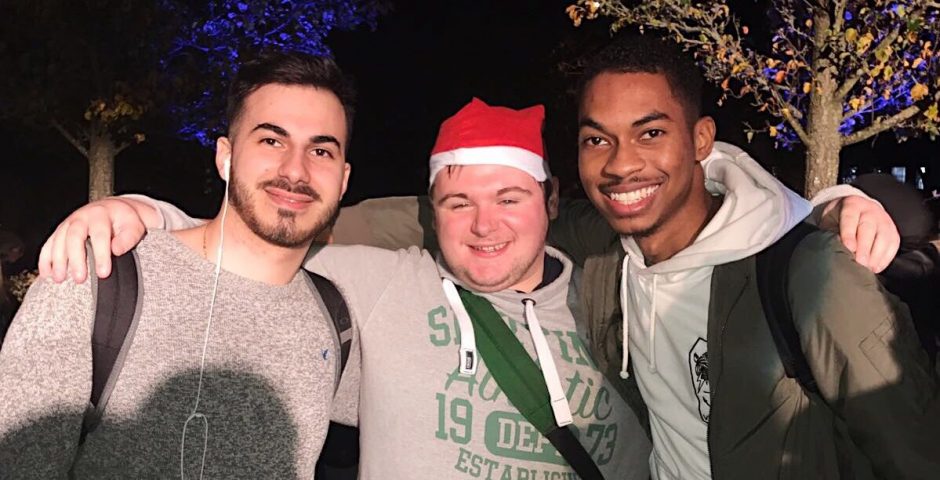 The keenest Christmas supporters found at Soton's Xmas light switch-on
This time of year sparks the debate of when Christmas celebrations should really begin. Some argue it begins once Halloween is over, others despise Christmas songs until December 1st, and the true Scrooges reduce Christmas to a mere 12 days.
Southampton Uni turned their Christmas lights on last Tuesday and I snapped a few of St. Nick's biggest fans.
Drunk Santa and his two less supportive mates
Toby (and friends), Electrical Mechanical Engineering (ouch), Third Year.
Injured Mr. Clause and his little helper (#adorable #couplegoals)
Alice, Nursing, Third Year and Alex, Biochemistry, Fourth Year.
Glamerous and fluffy Mrs Clause
Petra, Biomedical Science, Second Year.
Charitable Mrs Clause and her elf
Caron and Jerry, part of the Wildlife trust.
Oh hello, Santa…
Jay, studied Georgraphy, now a bartender at Stags.