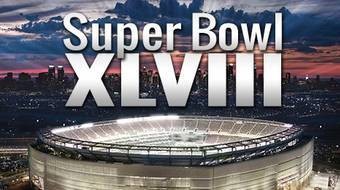 A Quick Guide to the Super Bowl
Sunday night sees the Denver Broncos take on the Seattle Seahawks in Super Bowl XLVIII, and we here at the Soton Tab wanted to give you a brief rundown of the "Greatest […]
American Football
Super Bowl
Sunday night sees the Denver Broncos take on the Seattle Seahawks in Super Bowl XLVIII, and we here at the Soton Tab wanted to give you a brief rundown of the "Greatest Show on Earth".
The Teams:
Denver Broncos
Denver's main offensive weapon lies in their quarterback, Peyton Manning. Arguably one of the greatest quarterbacks of all time and playing as well as he as ever played. This season he has thrown the most touchdown passes in a single season in NFL history. Denver also possess a wide-receiver by the name of Demaryius Thomas. Put simply, the guy's a beast. His sheer pace can result in big yardage gains. Equally, Denver's other receiving targets, Demaryius' namesake Julius, Wes Welker and Eric Decker will pose a constant threat to Seattle's defense and it will be very hard for them to keep Manning and company quiet for the duration of the game.
Seattle Seahawks
Seattle boast the best defense in the NFL, which is epitomised by Richard Sherman, the self-confessed "best corner in the game". Sherman played a vital role in getting the Seahawks to the Super Bowl, tipping a ball away in the endzone to his teammate in the dying seconds to clinch a win over the San Francisco 49-ers. Elsewhere, their quarterback, Russell Wilson, although not as deadly as Peyton Manning with his arm, has the ability to make plays with his feet. Their running back, Marshawn Lynch, also poses another credible threat on the ground. However, their offense does not remotely compare to that of Denver's which leaves them as slight underdogs.
The Half-time Show
Although last year's billing of Beyonce accompanied by her fellow Destiny's Child members will be hard to follow, the half-time show this year looks promising. Bruno Mars is set to headline, accompanied by The Red Hot Chilli Peppers. 7/10.
Overall, this year's Super Bowl is set to be a high feast of entertainment. The league's best offense faces the league's best defense in what is expected to be near Arctic conditions. It will be worth staying up for, and no one really expects you to make those early Monday morning lectures anyway.
Will you be watching the Superbowl? How does it look compared to other years? Let us know in comments!