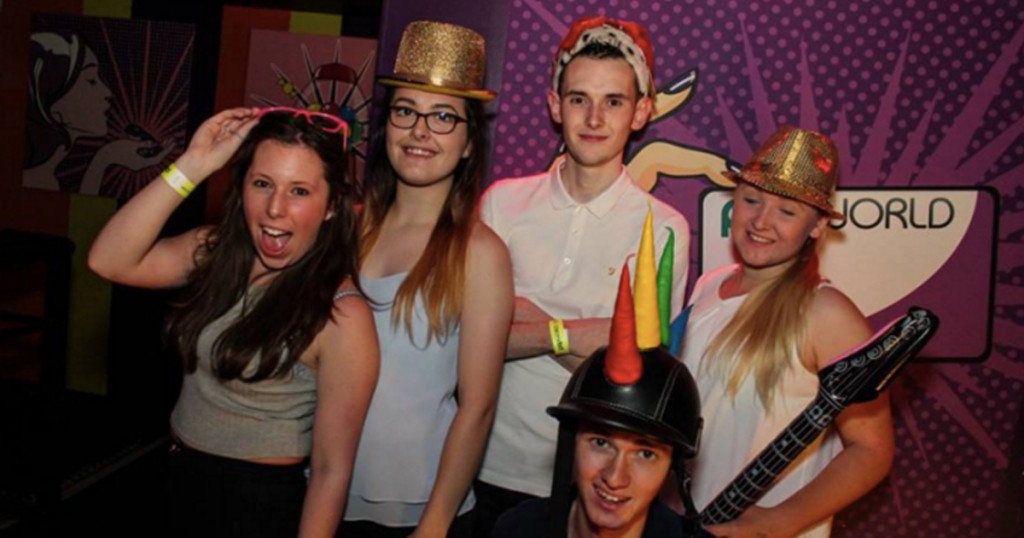 Pop World is Sheffield's guilty pleasure, embrace it
Wave your hands in the air like you just don't care
Pop Tarts mania has been sweeping the campus for years now, stealing the hearts of all – from the most basic of bitches, to hordes of medics and rugby lads on socials. But why, one must ask themselves, is the hallowed dance-floor of Pop World seemingly overlooked in Sheffield's elitist battle of the pop music nights?
Shadowed by Pop Tarts' monopoly of the cheese loving clubber, many are too quick to dismiss the club as an option for their night out, based purely on unfair prejudice and ill informed reputation.
It's high time that a pop revolution happens, and Pop World gets the justice it deserves.
Firstly, don't conform to the UoS norms by containing your pop-fetish fulled nights simply to a Saturday, when you could hit Carver Street five days a week with cheap, or even free entry. Knowing this, indulge yourself in smug superiority at a relaxed pre-drinks, while you think of the fools wrestling for the last longed for tickets in Bar One, or tragically begging for an exceedingly overpriced one on Facebook all day.
Pop Tarts may have a crowd pleasing playlist, but it's very samey samey each week – you can even tell the time based on what song is playing if you're a PT veteran. Pop World however, is constantly keeping it fresh, with the addition of more Eurovision numbers, and interactive songs, such as The Makarena and The Conga. Try getting the entire contents of Foundry to join in and you'd be there for days.
Plus in Pop World, you can actually make requests. Got a burning desire to hear Now You're Gone by Basshunter? No qualms, the DJs are more than happy to whack it on. It is the stuff of legends if someone claims to have successfully secured a song request at Pop Tarts.
Without a doubt, the crowning glory of PW is their routine handing out of food throughout your night. The majestic venue sounds an alarm when the delicious slices of pizza and toast descend upon the dance floor, ensuing absolute carnage. Nab yourself a few mouthwatering slices for a cheeky £0. After all, when you're shaking your hips so frantically to Shakira atop the light up dance floor, you've got to keep your strength up somehow.
And yes, you did just read the words "light up dance floor". Let the unflattering glow beneath you take you away into a trance of catchy choruses, auto-tuned voices and pure ecstasy. With a trusty VK in hand and the glowing circles beneath you, nobody will be able to tell you otherwise, that this Sheffield's most sublime club experience.
Question: does Pop Tarts have an exclusive VIP area? No, it does not. But once again, the hallowed grounds of Pop World have one up on Tarts. Bag yourself, and six of your squad, the hottest table in Sheffield any night of the week for just £35, complete with entry, bubbly and a bottle of Smirnoff.
Finally, purchase a souvenir of your visit to Carver Street's finest in the toilets. With a goodies ranging from roses, to gum, to hilarious wrist bands, it's safe to say your student loan is going to be well spent. Though be sure to check the spelling on your wristbands upon purchase.
It's time to spice up your life and branch out from the student bubble for once. Now is the time for revolution. Take a stand, and persuade your pals to shamelessly cut some atrocious shapes in Sheffield's greatest club.