Police looking for a man in connection with stolen laptops on Campus
He entered rooms and stole laptops on several occasions in October
Nottingham police are looking for a man in connection to a series of robberies in several rooms on campus.
The man has been recorded entering several rooms on numerous dates, including October 10th and removing laptops. This is not the first time an incident like this has been recorded on campus, however this time the man is not known to be a student and the theft was not inside one of the libraries.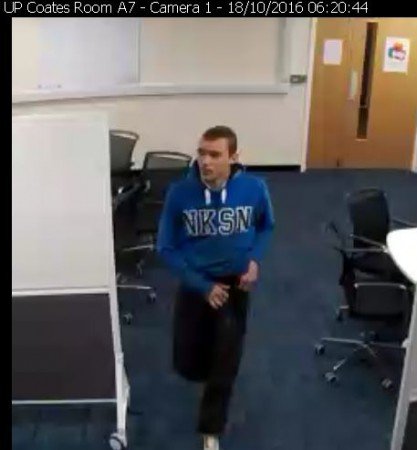 If you recognise him or have any information, please call Nottinghamshire Police on 101 or call Crimestoppers anonymously on 0800 555 111, quoting incident number 171 of 10th October 2016.