Which Meal Deal combo is your University of Liverpool Halls?
We've all been there: it's first year and you're lounging around in the social area of our new university halls, when your mind starts wandering. You take a moment and ask yourself man's deepest philosophical question…
"What, exactly, would these halls be if it were a meal deal?"
Don't fear. We have the answer.
Melville Grove
Hoisin duck wrap, cool original Doritos, purple Naked Smoothie
You get in to Tesco early and have first dibs on your combo. You have enough time to decide between a Southern Fried wrap or Hoisin Duck, and of course, you're drawn to the ultimate combo. Even after finishing it, you know you made the best choice. Nice one, Melville.
Crown Place
Southern fried chicken sub, coconut milk, walkers oven baked crisps
All of these seem brilliant, but they're just not as good as they look. You think it's everyone's first choice, the best one, the one that will disappear the fastest, but when you get there it's just a disappointment. It's boring. Just like your pre drinks.
Greenbank
Anything in the Deluxe section and isn't actually included in the meal deal
Thank fuck your allowance from Daddy came in last night. God forbid you're forced to choose a chicken and stuffing sandwich over a deluxe sweet potato wrap. Plus, you can take it along to shooting practise. It's much more compact than the cheaper options.
Vine Court
Just chicken no mayo, ready salted crisps, bottle of water
Just face it, you're a boring human being. You're used to getting looks after telling people you live in Vine, so the glares you'd receive after opting for this combo doesn't bother you at this point. Anything to avoid the cantine on curry day.
Carnatic
Anything that is so reduced it isn't actually included in the Meal Deal
These options are what you get when there simply isn't anything left, a meal deal shelf as empty as your bank account. Nobody gets these options because they "chose to"- stop lying to yourself and accept that you're broke. That's why you live in a makeshift prison. Isn't it?
Dover Court
Cheese and pickle, Millionaire's shortbread slice, Cranberry Juice
You're full of wise advice about what club to go to on what night, which pub serves the cheapest pint in Liverpool and where the quietest spot in the SJ is. But everyone knows you're a bit boring in reality. Your idea of a wild Friday is a stroll in the Christmas market and an early night.
Tudor Close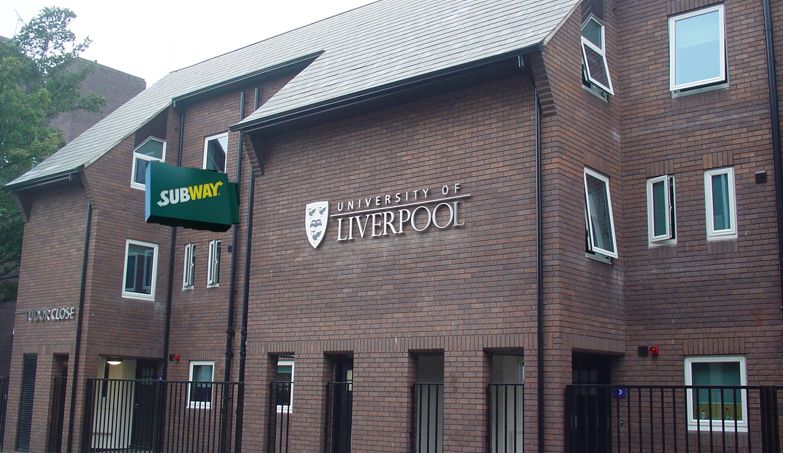 Subway, Walkers and a hot drink
You can afford to splash out on lunch because you save so much money by hardly going out at all. The Subway man asking if you want your meatball six inch toasted is just about as wild as your social life gets. Anything for the human contact to be honest.
Philharmonic
Prawn mayo sandwich, vegetable crisps, iced coffee
You're a Tory and you know it. Hope you enjoy starfishing in your double beds, having two hour showers in your en-suite and inviting every flat on your floor to pre in your larger-than-necessary kitchen. Thank God your parents are footing the bill, eh.
Private Accommodation
BLT, cheese and onion Walkers, Sprite
Chances are you too were too late to choose accommodation and didn't get your first choice- the good halls were taken up and only spaces in Carnatic were left. You knew deep down you deserved much better than being stuck in that hellhole for a year, so you did some hunting and came out trumps. You win everything.