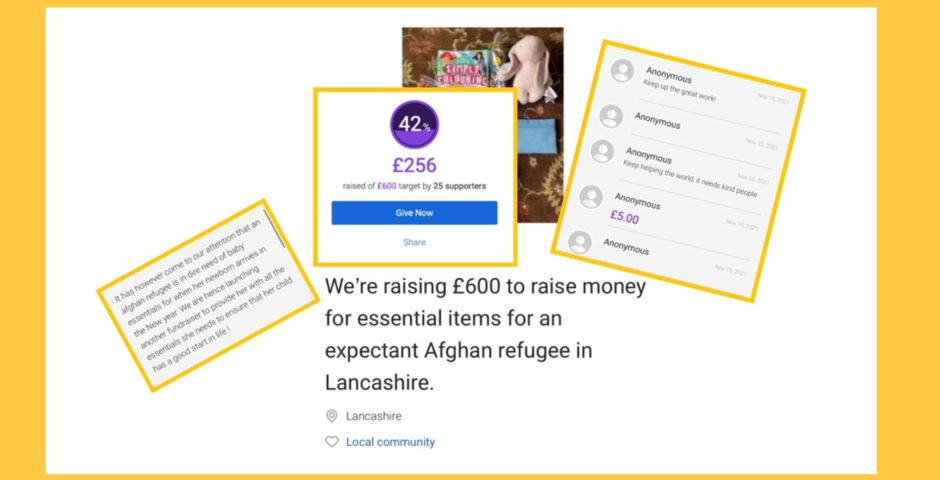 JustGiving set up in aid of soon-to-be mother refugee in Lancaster
The refugee is said to be in 'dire need' of help
A JustGiving crowdfunding campaign has been set up in order to raise money for a refugee living in Lancaster who is soon to give birth.
The donations from the campaign will go towards providing the mother and child with the necessary essentials that they would be unable to acquire themselves.
The campaign's goal is to raise £600 in aid of the refugee, and since being launched, 25 people have already helped reach 42 per cent of the goal, and the total currently sits at £256.
The campaign states: "It has come to our attention that an afghan refugee is in dire need of baby essentials for when her newborn arrives in the New year. We are hence launching another fundraiser to provide her with all the essentials she needs to ensure that her child has a good start in life!
"We are looking to buy NEW ITEMS only. The money fundraised will go towards buying: Pram, Moses baskets, Clothes, Towels, Blankets.
"Students in solidarity hold the importance of agency and voice close to all the work we do. With the leftover money we hope to provide a one off stipend, so the expectant mother is able to CHOOSE what she would like for her child, or anything else she needs."
Donations can be made via the JustGiving page and can be anonymous if preferred.
Related articles recommended by this writer