200 Lancaster students refuse to pay Summer Term rent
An open letter has received over 500 signatures
ACORN (a union for tenants) has announced that hundreds of Lancaster students are fighting for the cancellation of Summer Term university accommodation rent.
ACORN's press release comes after other universities have already waived their accommodation fees for the third term.
The union said: "200 students have declared that they are willing to start a rent strike against Lancaster University, and refuse to pay rent next term if the University doesn't waive rent for the rest of the academic year due to the COVID-19 pandemic.
"Over 500 members of the community have signed an open letter to the interim vice-chancellor asking that all rent in University-managed accommodation (on campus, and Chancellor's Wharf) is waived."
The letter says: "Student renters, particularly those living in on-campus accommodation, are in a  precarious situation following the outbreak of COVID-19. Large groups of students have been forced to vacate their accommodation to return home due to this pandemic. Others have lost jobs, income and face uncertainty for the future."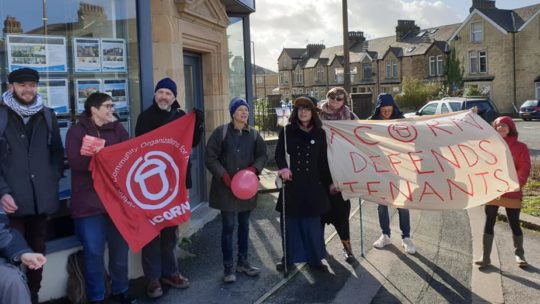 One first-year Lancaster student said: "I don't think the university should be charging third term rent because the current situation with COVID-19 has left many students and their families in financially precarious situations. Most students are isolating at home and can't return to university, even if they wanted to. Other universities have already waived third term rents for their students."
Councillor Jack O'Dwyer-Henry added: "A responsible university should prioritise the well being of its students over its desire to make a profit, especially during a global health emergency. Students struggle enough financially without being asked to pay for accommodation they're not living in, at a time when many have just lost their jobs. Hopefully Lancaster University will listen to its students and waive next term's rent, but if they refuse to, I believe students are justified in withholding their rent payments."
The full letter and list of signatories can be found here. 
More information on joining the rent strike is available here.