Here's a list of the strangest things you can buy on the KCLSU marketplace
Welcome freshers, to the new world that is adulting at university, which is especially hard at a London uni. The mad dash to IKEA has never been so useful, and once in halls, you'll be grateful to have a spoon left at the end of your first year.
So what happens when you can't afford John Lewis kettles, or you need an emergency air mattress for that one friend who is coming to London for a night at Bussey and needs a floor?
Our Students' Union has set up a marketplace, kind of like Gumtree or eBay but specifically for students, and you can sell your extra crap for free. Some needy fresher will need that BRITA filter because our stomachs are so used to shitty London tap water.
Taking a look through, here is a list of the weirdest stuff available, being sold by students. Who knew we could need a broken dreamcatcher for #aesthetics?
You only need one if you're playing all by yourself at 3am.
Advertised as a "really useful book on maths".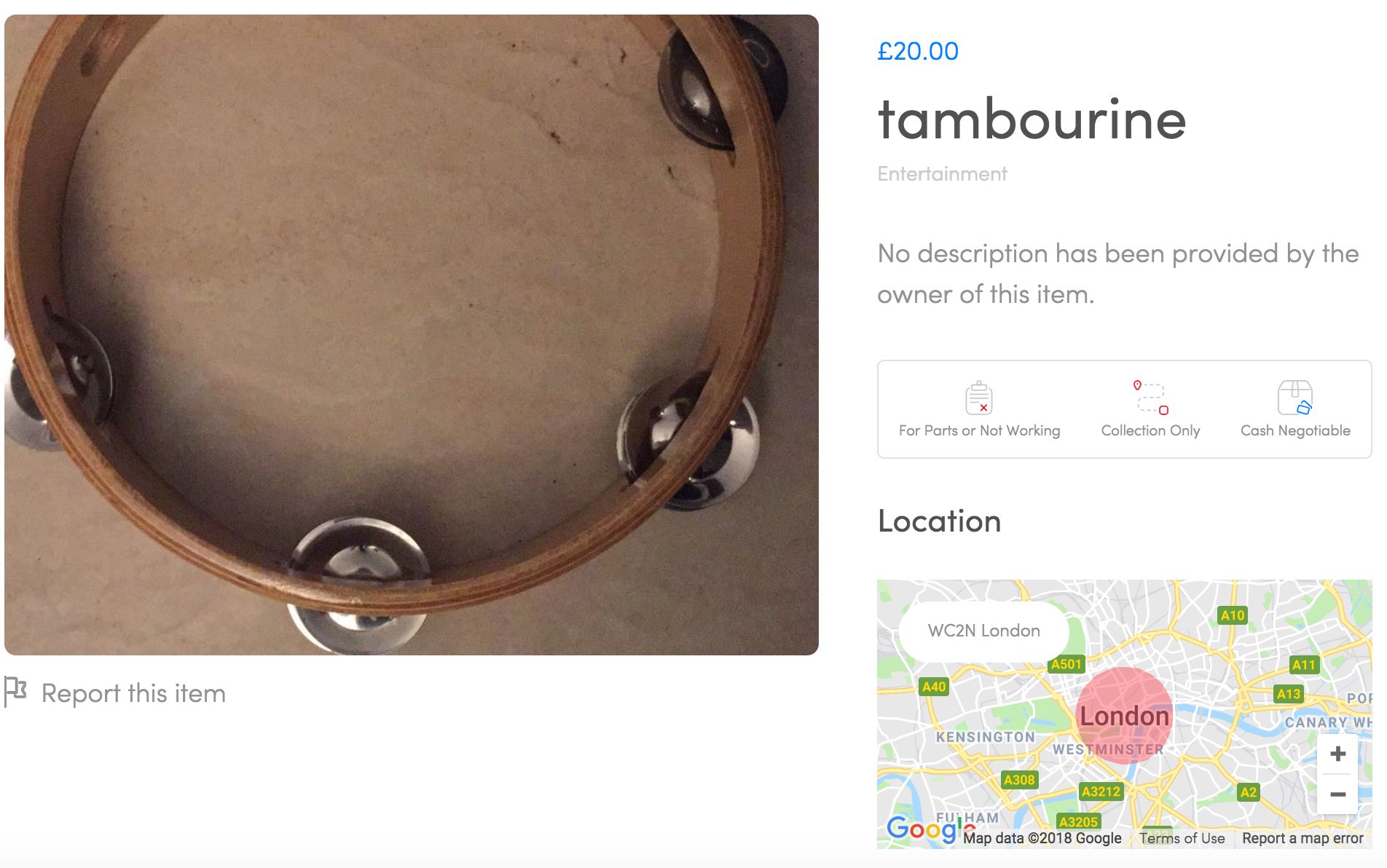 Completely necessary for those Oasis sing-a-longs in the kitchen after a night out.
Don't have slow hands buying this one!
Really missing home? Read yourself a bed time story.
Just gloss over all those cracks and damp in your halls.
What more could you want during freshers than a friendly chair?
To block out the sounds of the person next door having sex.
As if you weren't already drowned with reading for first semester – here's more!! For a fake uni!!
Might come in handy to throw at a Welsh person when they start singing the anthem drunk.
Miss those days xox
Just one set of chopsticks with a monkey on it. Idk why.
Couldn't really tell you what this is. It looks dodgy AF and is being sold for £100. Keep it for shots.
The marketplace should be useful if you need to find a kettle for cheap or a completely necessary wine opener, and good luck keeping track of all your cutlery!
Recommended stories by this writer:
1) What to take with you to uni: The ultimate checklist
2) The King's guide to finding an ideal house for second year
3) Things you'll only experience if you've been a resident of Intercollegiate Halls