The best secret study spots on campus
So, you've been at university since September and semester one exams are fast approaching. Have you set foot in the library? Have you SEEN how busy it is and just decided to stay at home and further procrastinate? Have you maybe not found YOUR spot yet, where you can channel your inner main character? Well my friend, as a graduate I know some of the old, classic secret spots which are not commonly used. Read on to find out where they are.
1. The Zoology Building
I might be biased as I am a fellow Marine Biologist but the Zoology Museum is central to campus and has some really cool seating, too. Imagine revising whilst being watched by some of the museums exhibits… Maybe not everyone's cup of tea but certainly one for those who are quite quirky. There's also an abundance of plugs dotted around the room.
2. The Life Sciences building
I only discovered this building when I had an exam resit… I clearly hadn't found my study spot at this point. But it's really unknown. Located just passed the Zoology Building, you enter the Life Sciences building through glass doors and walk downstairs to a quiet realm of couches, tables and a selection of computers and study spaces. There's also vending machines and I guarantee you can spend hours in there doing work without being distracted.
3. The Mitchell Library
Not technically on campus, the Mitchell Library is found on North Street, which is ideal for uni students who have had to stay outwith the West End. The library is free entry and absolutely HUGE. The aesthetic is lovely and so easy to get yourself lost in an essay.
4. Beer Bar
Right, okay, hear me out. During the day Beer Bar is pretty quiet, there's an abundance of plugs and you've got the Union Cafe upstairs and snacks are easy to obtain. The gym is also next door if you're that way inclined. Also, we recommend a wee pint of fun to celebrate the end of the study day…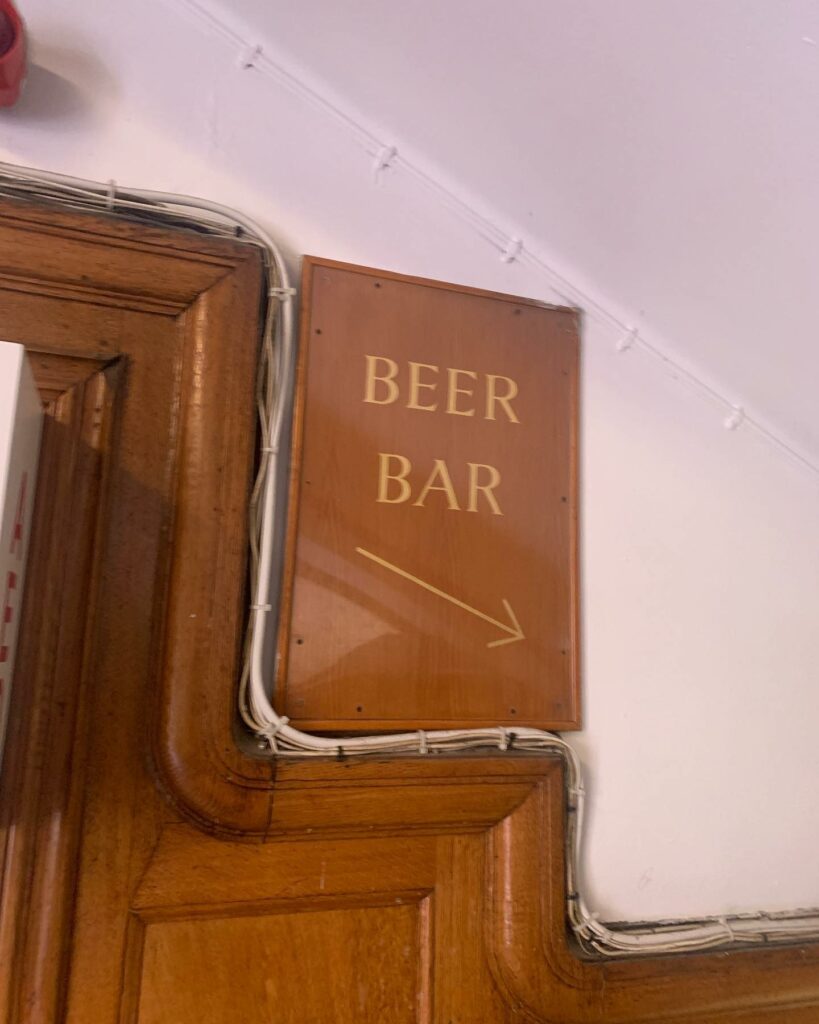 5. The GUU Library
Did you know there was a library in GUU? No? Well there's a small library located upstairs in the building, if you want something close to Beer Bar but not Beer Bar. It is the smallest secret space but knowing there's a library in GUU is quite cool.
So, there's some places around campus that you can try out if the Jimmy or Library is mega busy. Stop procrastinating and good luck with exams folks!
Related stories recommended by this author: