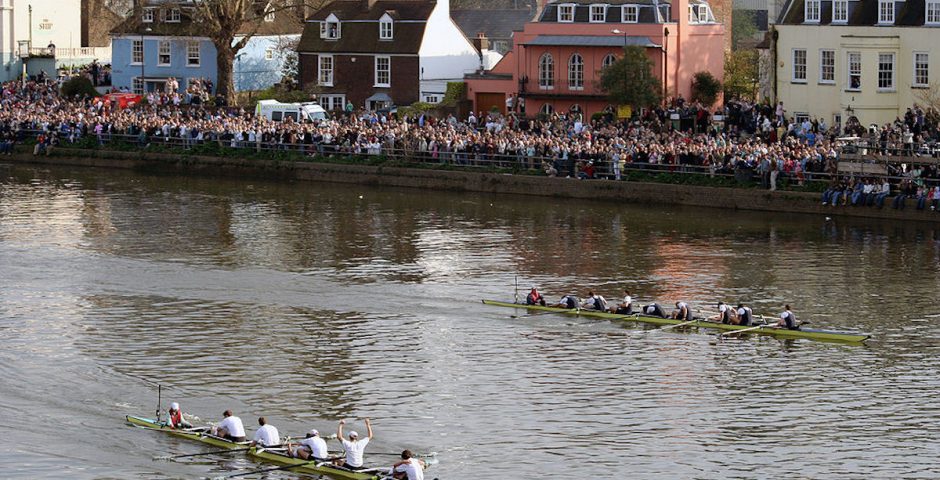 Boat Race under threat by suspected WW2 BOMB
A passer-by spotted the unexploded device in the Thames
acmbridge
boat race
bomb
Cambridge University
cancer research boat race
London
Oxbridge
Oxford
Putney
Student
The Cancer Research Boat Race between Oxford and Cambridge, due to take place tomorrow, may be under threat as a suspected unexploded WW2 bomb has been found in the River Thames. 
The device was spotted near Putney Bridge be a member of the public, who then informed the police. Thousands of spectators usually line the banks of the Thames, with Putney Bridge a prime location for watching the race.
A Scotland Yard spokesman issued the following statement: "Police were called by a member of the public at approximately 1.50pm on Saturday reporting what they thought to be World War Two ordnance on the Chelsea shoreline by Putney Bridge. Officers including the Marine Policing Unit attended. The item is currently submerged."
With the events of the 163rd Boat race due to begin just after 4pm tomorrow, the future of the Boat Race looks uncertain.
This is a developing story, which will be updated as we receive more information.The Tab has contacted the Cancer Research Boat Race team for comment.