A round up of all the mad, bad and crazy stuff that happened at Bristol Uni in 2017
It was the best of times, it was the worst of times
Living in Bristol, there's always something happening. Whether it was the Grecian burning down or fights at Varsity sports events, racism allegations or power mad Eduroam censors, 2017 had the lot. Below is our round up of the biggest and best stories of the year- all reported on by your favourite student news outlet.
January
Bristol Students revealed how they had been victims of racism at uni
Several Bristol students reported how they had experienced racist incidents at Bristol. The described having monkey noises directed at them, as well as receiving racist messages on social media.
The news went national and led to the establishment of a new anti-racism taskforce at Bristol uni.
All UoB libraries removed book fines
We've all enjoyed having more money to spend on nights out ever since.
February
A PhD student accidentally created an explosive substance in a University building
Students and staff had to be evacuated from university buildings after an explosive substance was created in February. The student accidentally created triacetone triperoxdie – known as TATP—which was used in the 2016 Brussels bombings.
Bristol students were accused of blacking up for a fancy dress party
The event involved a number of UOB students who chose a 'Orange Is The New Black' theme and aimed to dress as a character from the show.
March
Crowd violence and sexist song sheets mar Bristol Varsity Rugby
Reports of major crowd disturbance came from this year's Varsity Rugby match after a disruptive flare was thrown near the pitch. The 'UWE Varsity Chant Sheet' also sparked controversy for being so overtly misogynistic. In the same month the Varisty Water Polo turned nasty.
Bristol SU elections were fought and won
Follwing an intense week long period of electioneering during which The Tab featured interviews with all the SU officer candidates, the winners were eventually declared in a boozy evening at the Balloon Bar.
April
Bristol mulls renaming Colston Hall and Wills Memorial Building
April saw rows over whether these city buildings should be renamed as they are currently named after leading figures of the slave trade. Given Bristol is becoming an increasingly diverse city, students thought that it was right to name the building after something which reflects the city's modern values.
There was a student rent strike
This movement was supported by Cut the Rent and involved students refusing to pay rent to show the university that more affordable prices were needed.
May
Eduroam banned two students for illegally downloading Shrek and Chicken Run
Eduroam held no prisoners this year after students were caught downloading childhood films on University WiFi. One of the students was even banned from using Eduroam for the entire year.
June
A weed factory was discovered on Whiteladies Road
A cannabis factory containing 200 plants worth more than £100,000 was found above the Costa Coffee by police.
September
A Bristol grad had a horrendous date on Celebs Go Dating with Toff from Made in Chelsea
Former English student Benjie Beer embarrassed Toff in front of the nation's screens this year after challenging her conservative background. Beer questioned her private education, leading Toff to decide that a leftie was not the one for her.
England's Cricket Vice-Captain was arrested after a night out in Mbargos
Ben Stokes was arrested after a night in Mbargos where he left a 27-year-old man with facial injuries. Footage was also released of Stokes impersonating Katie Price's disabled son.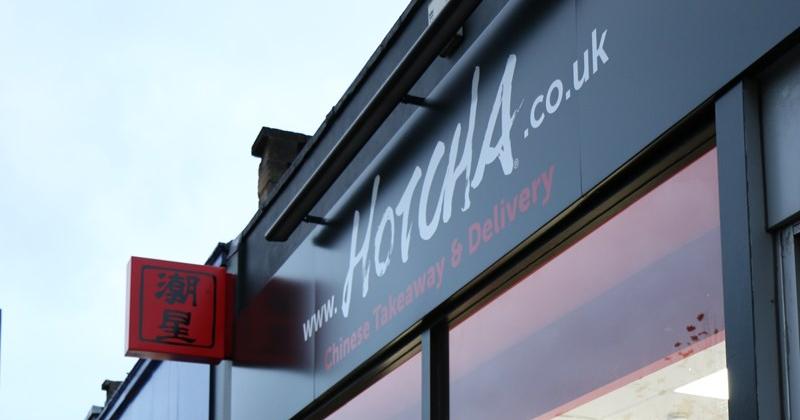 October
Hotcha was raided on suspicion of money laundering
The popular fast food chain Hotcha was brought under suspicion of tax avoidance and laundering in October. Buildings were raided by HMRC, and ten individuals in Bristol and South Gloucestershire were arrested as a result. They were released after questioning.
McDonald's started a home delivery service in Bristol
Students no longer had to make the trek to Cabot Circus to fulfil their hungover food fantasy. Instead, McDonald's became a key player in the UberEATS app this year in Bristol, making every freezing student household a little better.
November
Thekla was threatened with closure following proposed residential developments
A Save Thekla campaign was created after it was suggested that the beloved nightclub might face closure. This followed plans to build affordable homes and offices on land across the harbour, where it was suggested that Thekla may be the root of future noise complaints.
The minimum card spend was abolished in all UoB cafes and bars
Gone are the days where you have to spend £5 in university bars when you only wanted was one drink – or so you tell yourself at the beginning of the night.
December
Bristol students unveil naked calendar charity
Bristol societies beared their flesh in the latest philanthropic offering from Bristol Raising and Giving. Organiser Jon Pont told The Tab: ""I've seen way too much junk for a straight guy, but I'd definitely do it again!"
University Wardens and Senior Residents are set to be axed in the biggest shake up of halls in Bristol University's history
These leading pastoral figures are expected to either be replaced or removed for the new 2018/19 academic year. Instead, pastoral care will be given through 'hubs' in Stoke Bishop, Clifton and City Centre. This is a seismic change in Bristol's halls of residence, and has resulted in student petitions opposing the change.