These UoB students' Tinder horror stories will put you off online dating for life
Who even meets people in person anymore?
Long gone are the days where you would lock eyes with a stranger across a crowded Circo and fall instantly in love. Because who needs love at first sight when you can have love at first swipe?
Tinder is a growing demon in all of our lives thanks to corona, as we're still going without our beloved Fab and sports nights. But, while it may seem like all fun and games, I've got nine stories that will have you hovering over that delete button faster than you can say 'super like'.
He found a PDF of 35 questions to ask on the first date
"So we went to a restaurant and the conversation was going good, until he brought out his phone and got up a PDF of '35 questions to ask on the first date'. He then said that as you went down the three sections that the questions got more probing, I was mortified.
"We carried on the date at the German market, but then he suddenly started to sing Christmas carols out loud in front of everyone, it was so embarrassing. To top everything off he didn't even offer to walk me home."
He offered to set me up with someone else
"I only had a small convo with this guy and he asked for my Snapchat, and it's lockdown I'm bored so why not. So anyways I add his Snapchat and this is what he says. He sends me a photo and said 'Hmm just out of interest, what do you think of him??! Feel like we want slightly different things, maybe I could set you up cuz you acc seem a nice gal' – with the bad spelling and audacity. I'm glad I've missed out on that one."
He actually said "I'm not leaving until you kick me out"
"I went on a date with this guy who basically couldn't decide where he wanted to go. So, he made me walk to the S'Oak, then once we were outside, decided he wanted to go to the Pear. So, we walked to the Pear and he made us wait half an hour in the queue for a table, and then there were none.
"So then we went back to the S'Oak, even though he was trying to get us to go to Circo, which had a huge queue (also who goes to Circo on the first date?), and we had to sit with this other couple who very kindly let us share a big table with them because that was the only table left.
"And then, he follows me into my house, won't leave, and then actually says the words 'I'm not leaving until you kick me out.' And I didn't know my housemates that well yet so couldn't get them to save me. All in all, absolutely terrible."
He made me watch his freaky TikToks…Charlie D'AmeliHOE
"I spoke to this guy throughout the whole of the first lockdown and a few weeks in he asks me to check out his TikTok account as he's quite proud of them. So, one night I decided I'd finally have a look at them, and I was shocked. Where you might expect a meme or a Carol Baskin themed dance, he had actually created a series of increasingly alarming TikToks. One included him pretending to get a blow job, another was pretending to be kidnapped and tied up.
"The last one however took the biscuit, he was pretending to get angry at his girlfriend while playing video games, and flashed images up of Jack the Ripper, Ted Bundy and Chris Brown. I'm all for dark humour but he took far too much pride in his thought process behind those."
My sociology teacher DM'd me
"A friend of mine retook year 13 and so stayed on at sixth form after all our friends had left for uni, and so thought he'd explore some dating websites to pass the time. One night while at the pub with work colleagues he was drinking and having some fun looking at Grindr profiles, but then a profile with a picture of his sociology teacher popped up.
"He thought this must be wrong and someone was using his picture on their account for a joke, so he messaged to see if it was legit – and thought surely his current teacher would never respond to a student, and oh boy did he… and the two continued to speak.
"Safe to say sociology class became awkward as hell."
He spent the whole time talking about his current girlfriend
"My housemate went on a date with this guy, she didn't really wanna go but we were like do it put yourself out there. So first of all weird because he said he was going to walk there and it was in central and he lives in Selly even though she was ubering.
"Then she goes on the date and he spend the whole time talking about his girlfriend. Not in past tense like an ex, a real time girlfriend. Then he asked her to pay him back for the holding fee for the table which included one drink, and then she paid for their Uber back."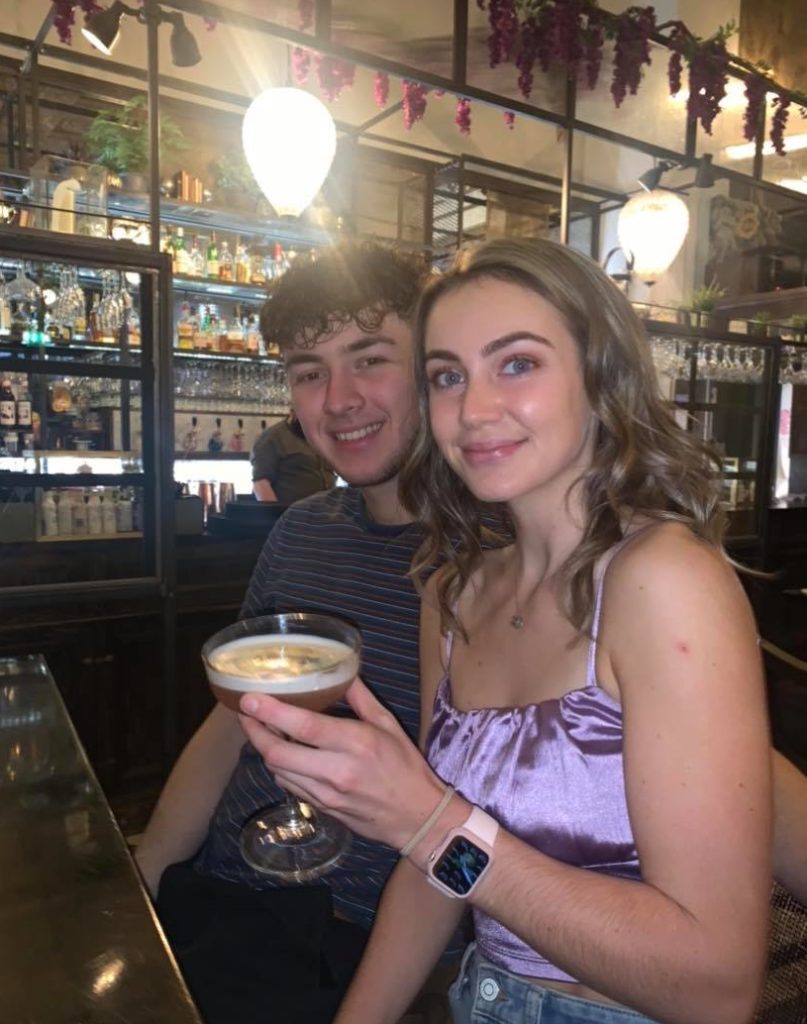 He cried to me about his ex
"I was with a boy, we were having a chat I said, 'you're really nice and sweet' and he just sighed and said 'I miss her', so I replied asking who 'her' was, and he said, 'Charlotte my ex… I miss her, she's my ex-girlfriend.' And then proceeded to cry, I was there like sis I thought we were seeing each other, but never mind."
I met the girl he had been talking to for the last month in the Pryzm toilets
"It was a classic Saturday night at Pryzm, I was drunk and stumbled into the toilet. As you do in club toilets I started chatting to a girl sobbing about how guys always screw her over. To take her mind off things we got talking about how I had just downloaded Tinder a few days prior and we were reviewing my matches, only to discover that a guy she'd been messaging for weeks had matched with me that very same day. Whoops."
He was meant to be on Naked Attraction
"So, I was talking to this boy for a month and a half and he seemed very nice, didn't live too far away from uni, so I was like yeah why not. The day before we were meant to go on our date, he started being very honest about himself.
"He openly shared that he applied for Naked Attraction, he was accepted for Naked Attraction, and he even went to film it. However, he soon realised he was going to be made to stand in a cold warehouse for half an hour before being filmed, and up and left because he didn't want to look 'small' on camera."
Related stories recommended by this writer:
• The top 10 Brumfess confessions from lockdown
• Every UoB guy you will meet on Tinder in Selly during lockdown
• Here's how UoB students can have a merry Christmas during lockdown