UoB's Best Dressed: Hallowen Edition
birmingham
Halloween
Everyone knows that the Birmingham campus is home to some absolute fashion icons, but spooky season has created another breed all together – Brum's best halloween costumes have really put your group zombie look to shame. From scary to cute to downright hilarious, this list has it all – meet UoB's best dressed, Halloween edition.
Ella, 2nd Year, English
Showing everyone up with these deadly makeup skills
Jake, 3rd Year, Accounting and Finance; Harry, 2nd Year Business Management; Connor, 2nd Year, Business Management; Harry, 2nd Year, International Business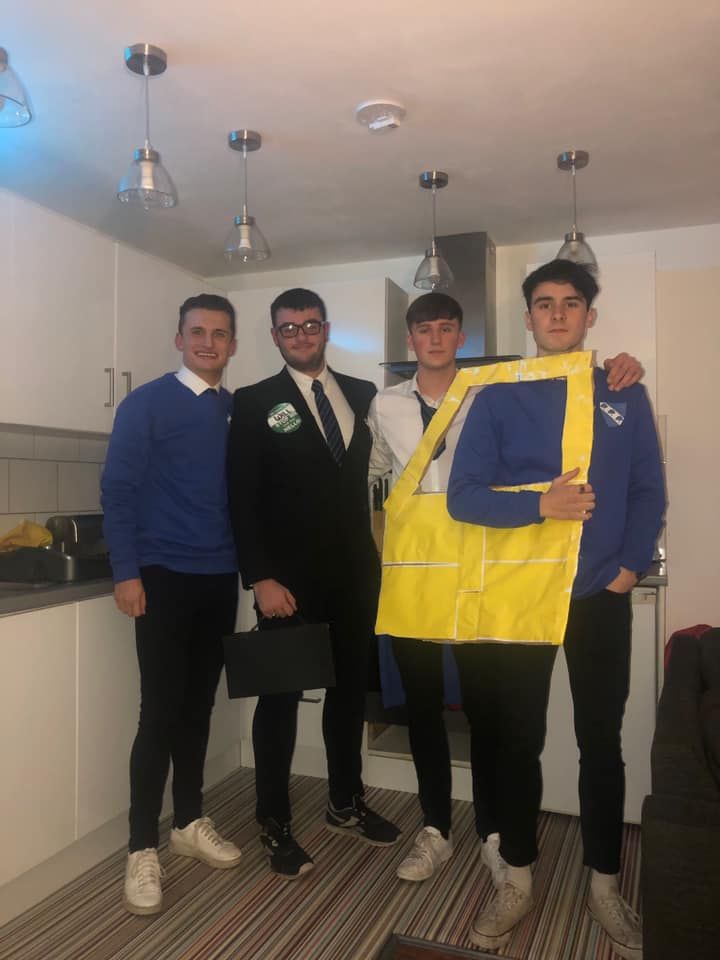 Ooooh friends!!!
Inaara, 21, Law
"If I'm gonna be a clown 364 days of the year I might as well be Georgie for once"
Rachel, 3rd Year, PRE
Kitty!
Yalini, 22, Dentistry and Bren, 21, Politics
"Mr and Mrs Dripula"
Holly, 2nd Year, English Lit and Lang
Great way to check if your student house is haunted
Emma, 3rd Year, History and Luca, 3rd Year, History and Theology
Is anything actually scarier than Brexit?
Nadia, 3rd Year, International Relations and Laura, 4th Year, International Security and Terrorism
"RAWR xD"
Imogen, 2nd Year, Psychology
Really grape costume
Stephanie, 21, Business Management and Tom, 21, PPE
"I'm going to pollinate him later"
Arjun, 3rd Year, Mechanical Engineering
Repping that iconic Selly skyline
Jo, 4th Year, Medicine
Think we can all agree this one defo wins