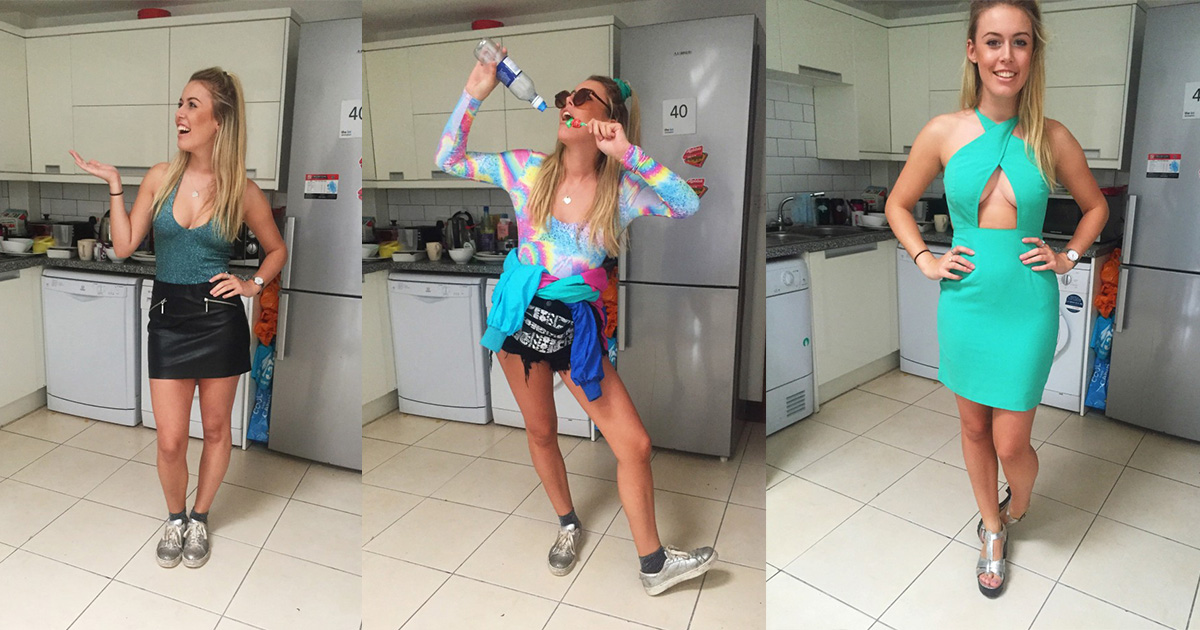 What to wear for all the big nights out
The lollipop for rainbow is essential
birmingham
brum
clothes
fashion
hate
love
selly oak
the tab birmingham
the tab brum
Every night out in Birmingham varies slightly, meaning your outfits should too. From a rogue Stues to a very well planned night at Seedy Sonics, an outfit is the staple piece to ensuring a feel good night.
Stuesdays
Stuesdays is the perfect mix of casual and comfy clothes with a bit of class. You can get away with a skort – ideal for dancing (no danger of a cheeky flash), a cute pair of trainers (the sparklier the better) or boots, and a good crop top. The high waisted skort means you can get away with the crop top without too much skin – ideal.
Fab
Fab is just fab – get your favourite party top on, pair it with a flattering skirt and another comfy pair of shoes and you're sorted – fab and SUPER fresh. Give it five to 10 VKs and you'll stumble home feeling not so fab and particularly un-fresh.
Snobs
Snobs is always your 11pm spontaneous night out. Never planned, and never successful. It's the "get up and go" look, involving your old pair of denim shorts paired with a crop top you haven't worn in absolutely ages. Make sure to shove on an old pair of trainers because they will be completely ruined by the end of the night anyway when that one fresher is carried out spewing all over the dance floor.
Mechu
Mechu is your chance to really glam up. A planned night out, maybe for your mate's birthday, or that one night you just fancied looking nice for once. Girls, don your best dresses, put on some of your favourite heels (preferably ones you can walk in, as you don't want to be that one person who passes out in the VIP booth) and get out the fake eyelashes. It's the one night it's acceptable to doll up, so make the most of it.
Rainbow
Rainbow, rainbow, rainbow. Let everyone know you're cool and you take drugs by carrying round a bottle of water for hydration, a pair of sunglasses and a lollipop to stop any unnecessary need to move one's mouth. Pair this with a sick vintage jacket that you picked up for a fiver at Cow Vintage and some outrageous bumbag that does not go with any of your outfit. The more colour and wave factor, the better. This leotard of mine is a personal favourite, and is sure to be the eye catching element to the wavy photos you'll Instagram the next day. Top this all off with a scrunchie, to let people know you're cool and edgy. PS, don't forget the glitter.