Things you'll know if you grew up in a small village
You're in the middle of nowhere and there's rarely much to do, but you love it anyway
Living in a village is a truly unique experience, something most people can't quite understand. But if you did, you'd know that it's the best place to grow up in the world.
I grew up in Goostrey and here are my best highlights of living in a small village.
Every village has its own weird competitions, mine is 'Deal or no Deal'
This much anticipated event never fails to excite. Early morning and the preparation is underway; scales calibrated and tables in position. The tension builds as the contestants take their seats, clutching those all-important boxes. But these aren't just any boxes; they contain those vital, hand-picked gooseberries. But will they make the cut and reach the key Troy weight needed to clinch the prize and become gooseberry champion? Only in Goostrey can you find out.
And a Wicker Man-esque Annual Festival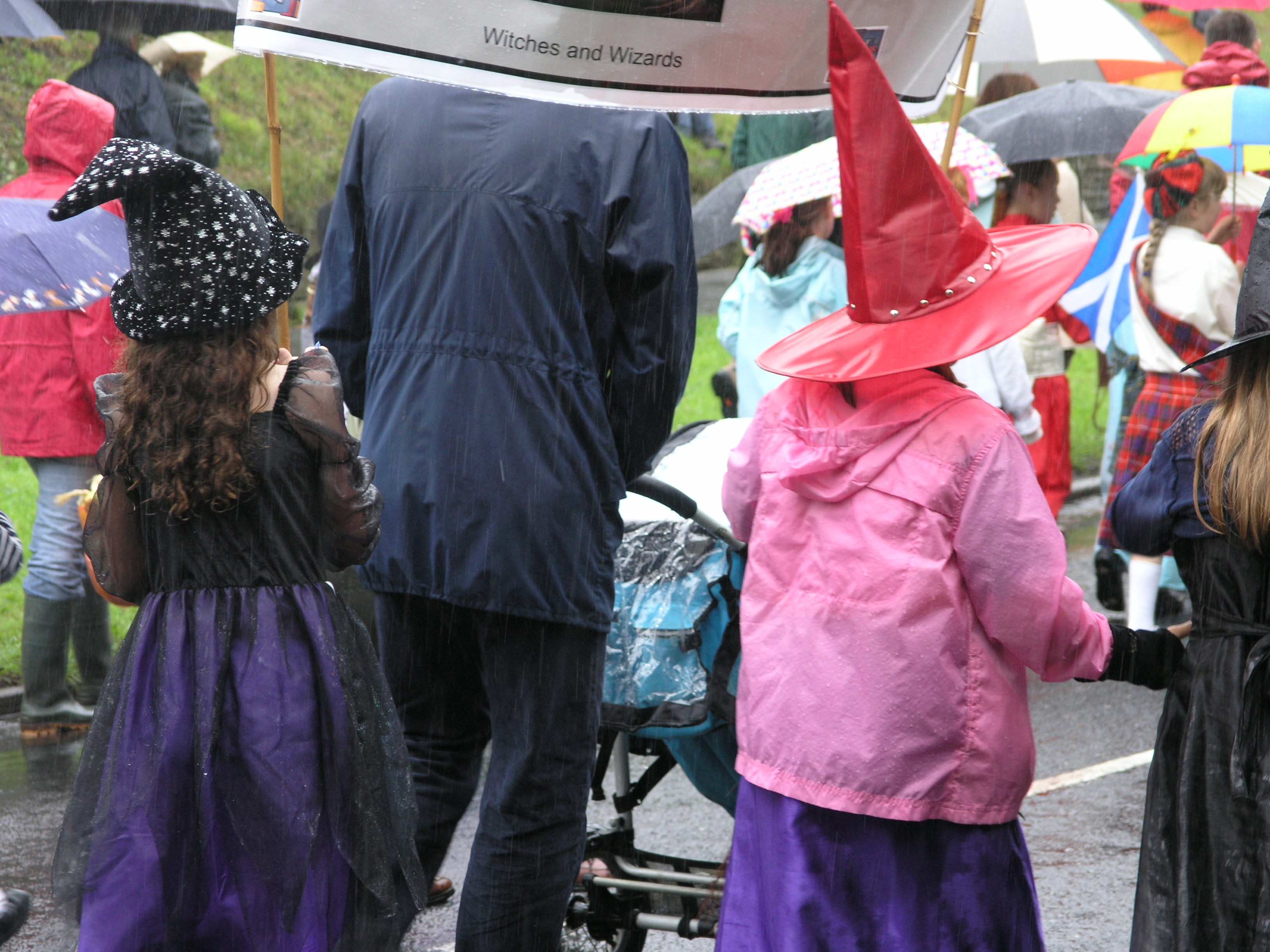 You know how you always wanted to dress up in a weird handmaid costume and wonder aimlessly down the main road with a load of other kids dressed up in equally horror film-like costumes? Or that time you begged your mum to move to a village so that you could claw your way into the highly competitive fist fight to become Rose Queen for a year? As a resident of a village, you have the opportunity to take part in your very own mini horror film.
A Scarecrow Competition                                                  
All village kids remember that morning. A bright summer's day in early June, all seems well, the endless fields rolling through the village are as peaceful as ever. But something's not right. Scarecrows line the streets, patched up from old buckets and bits of sheets, they stick up from the ground menacingly and stare at you as you go about your daily life. Their eyes, supposedly stuck on, seem to move with you as you try to avoid their gaze. It's not just the crows that are scared witless in this place!
You've probably felt like a Corrie character in the village pub
'Alright mate, the usual?' is probably the most common sentence in the main attraction, the local pub. You can't go for a drink without seeing at least ten people you know and it's impossible to leave without making at least one new friend. Just like on the soaps, everybody knows everybody else's business and if you don't, within five minutes if being there you probably will. You dread the moment when a non-local walks in; the buzzing atmosphere drops suddenly and everyone turns to look, who on earth has actually made the effort to come to a village pub when they don't live in the village?
It's no Ibiza nightclub but it's the best night out you're going to get growing up in a village!
And been caught out by the truly shocking public transport system
Everyone's had that feeling of 'I hate living here, there's nothing to do and you can't get anywhere!'. But have no fear, as villages will have your back. With a couple of midday buses each week, right at the time when you're probably at school or work anyway, it's easy to ride to the next village and back, provided the bus even turns up.
And if that's not good enough for you, that train station that we have all the way at one end of the village gives you the flexible option of one train an hour to the dizzy heights of the next town. The advanced transport system of villages is a great way to force young people keep fit and walk for hours each day to get anywhere!
Almost everybody either horse-rides
Everyone has experienced having to swerve down the road, avoiding the horse poo along it but staying nice and slow so as not to scare the horses wondering aimlessly along it. You're probably part of either Pony Club or some other riding club in the area, and if not, you'll know about it! We all just get used to waking up to the smell of either horse or cow manure floating through the streets.
Or cycles
We're all aware that the speed limit along the main road is thirty, yet it's impossible to actually get up to thirty as you're constantly stuck behind huge groups of cyclists. You think it's just that one guy that gets left behind that you can easily get passed, then you round that corner and there they are, filling the road in their pointy helmets and tight Lycra shorts. After all, why drive when you could dress up in a stupid outfit and force yourself to actually exercise?