The University of St Andrews Ice Skating Club helped me overcome my struggles with mental health
Skating was a little ray of sunshine
It's no secret that going to university can be a big adjustment for many young people.
My first year at the University of St Andrews was incredibly exciting but I also found it tough living away from my family for the first time and learning to do many things for myself.
I still have a very strong memory of burning a hole through my bedsheet when I tried to iron it, turns out you don't need to iron bedsheets, who knew?
There's also the added stress of studying for far more advanced classes and assessments, I went from the top of my class at high school to rather average at university and that definitely knocked my confidence.
I knew university would involve a lot of work but I wasn't quite prepared for just how difficult it can be to motivate yourself when you're not in class six hours a day.
I am no stranger to the struggles of mental health which an increasing number of young people have faced in recent years. I was diagnosed with OCD when I was eleven and this affected me greatly during high school.
Back then I had a counselor who helped me learn how to cope with my disorder and by the end of school, I had it mostly under control. University was different though; I was stressed all the time and I began to use my OCD rituals as a coping mechanism.
This was the beginning of a relapse, although I didn't realise how unwell I was until the start of my second year. I decided to take a leave of absence so I could focus on getting better and looking back now this was honestly the best decision I could have made.
I had debated dropping out, after all, university isn't for everyone, but there was a little ray of sunshine in St Andrews that helped me get through the whole experience.
The University of St Andrews Ice Skating Club is perhaps not as popular as many other clubs and societies, which there is certainly no shortage of in St Andrews.
Ice Skating is quite a niche sport but it is one that I have loved for over ten years so I was thrilled in first year when I found out the university had a skating club.
Even though I've been skating since a young age I was never particularly fantastic at it, I had a habit of falling on my backside during competition routines which usually doesn't score you many points.
This didn't matter though; the club isn't really about ability and I was relieved to find that there was no competitive atmosphere. If anything, it is more like a social club than a sports club, with the most amazingly kind people you'll ever meet.
I have made friends for life through the club who accept me exactly as I am, quirks and all, and I know they will always be there for me no matter what.
It's a really wonderful thing to simply go and enjoy an activity with your friends and that's what the ice skating club is all about.
We skate in Dundee so you get a break from the bubble, some light exercise, and did I mention a sneaky trip to McDonald's?
We have a running joke that club is like a free therapy session but it's absolutely true. The weekly trip to the rink does so much good for my mental health and I don't think I would have gotten through university without it.
Some of our members have skated before but most are beginners who want to learn how to skate or just want to do something a bit different.
I like to go on the trip every week but some people only come a couple of times a semester, there's no pressure either way.
The ice skating club was my saving grace at university and I will miss it greatly when I graduate this year, however, the friends I have made at the club will be with me for life.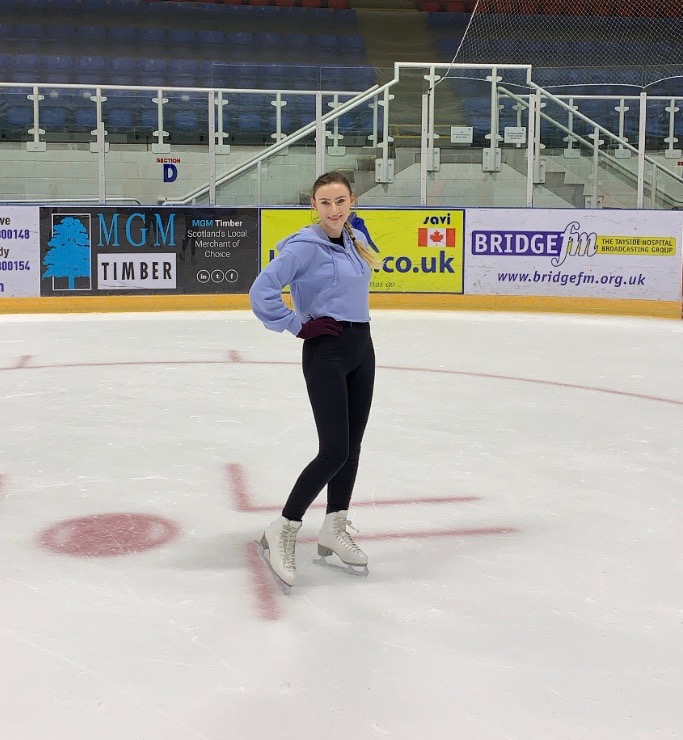 I would really encourage anyone who is struggling with mental health and loneliness or who wants to be part of a tight-knit group of lovely people, to give the club a go.
Current circumstances have prevented us from meeting and going on trips this year but I'm very hopeful that when the club starts up again it will be the same safe haven for others as it was for me.
Find the club on Facebook & Instagram!
Related stories recommended by this writer:
• St Andrews summer 2021 graduation ceremony postponed
• St Andrews announces classes will remain online for the rest of the academic year
• All the moments in Bridgerton that St Andrews students can relate to